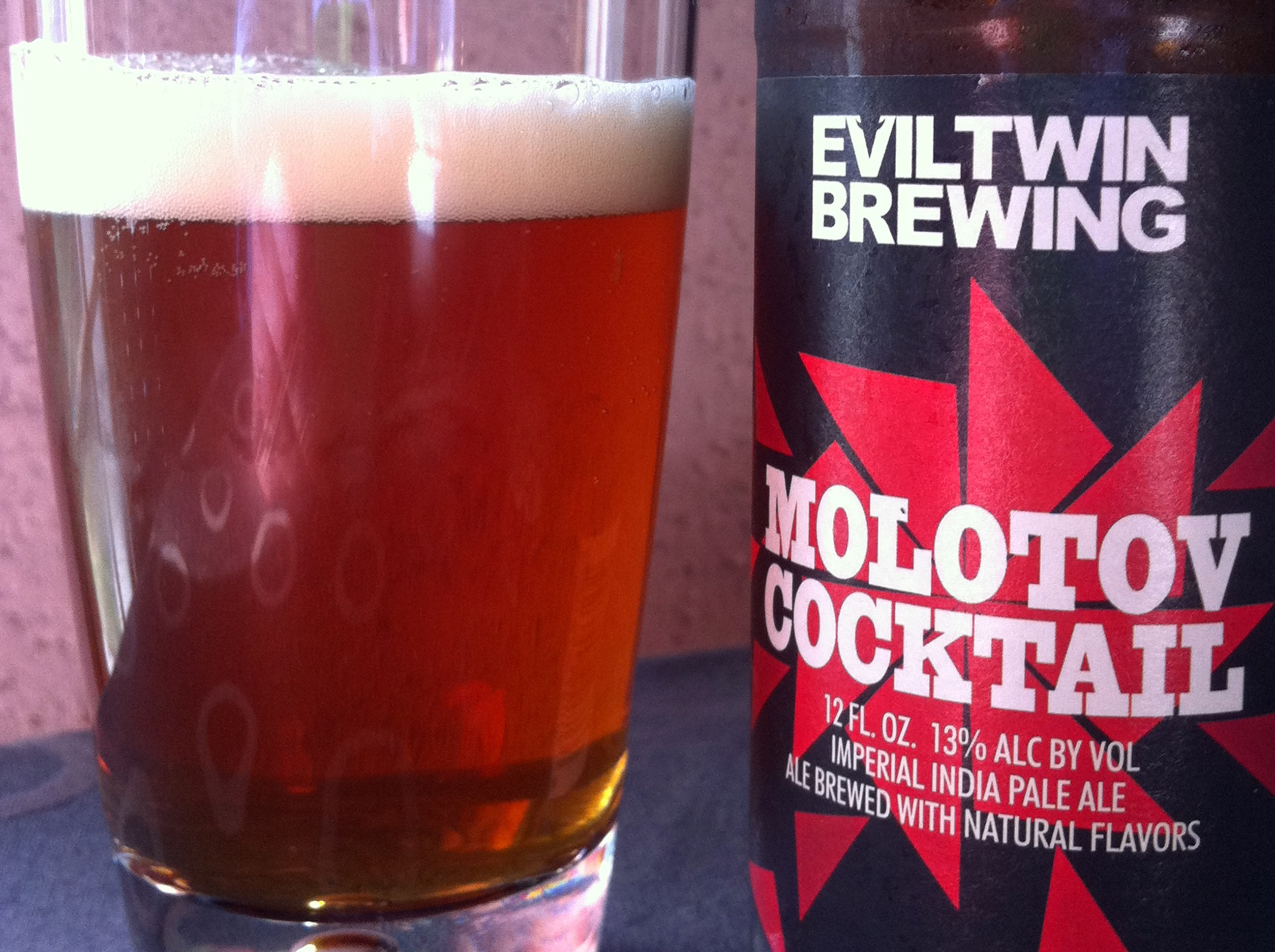 A Million Miles Away from the Standards
As usually understood, a "Molotov cocktail" is no more and no less than a petrol bomb. An inheritance from the Finns — it's what they called the firebombs they used to attack Soviet tanks during the Winter War, as an insult to Vyacheslav Molotov (the Soviet Foreign Minister).
We've been warned! Would this beer be incendiary? Would it destroy my taste-buds? Damage my neurons? With an alcoholic strength of 13%, would I become a fire-eater?
With this Imperial IPA, all the alarm bells indeed ring. And it's not unpleasant, in fact, because there's a full load of aromas and flavors. We smell it, we taste it, and we say "Wow!" Hoppy, malty, and so forth: herbal, grassy, exotic, woody, candied, citrusy… the list would either be excessively long or under-inclusive.
Notwithstanding the name, this is a very complex beer. All the tastes are razor-sharp, and we pass from one to another with a kind of delight. No doubt at all: This beer is very well crafted. Neither too sweet nor too smooth, it also has a totally controlled bitterness.
What more can I say? Watch out, it's very strong; you do realize that after, and you then realize that your neurons have been tackled… But, if I may say, this is a "damn" fine beer!
Regarding Eviltwin Brewing and its American or Danish identity, have a look at our previous post about this brewery — you'll understand that they specialize in the oversized.