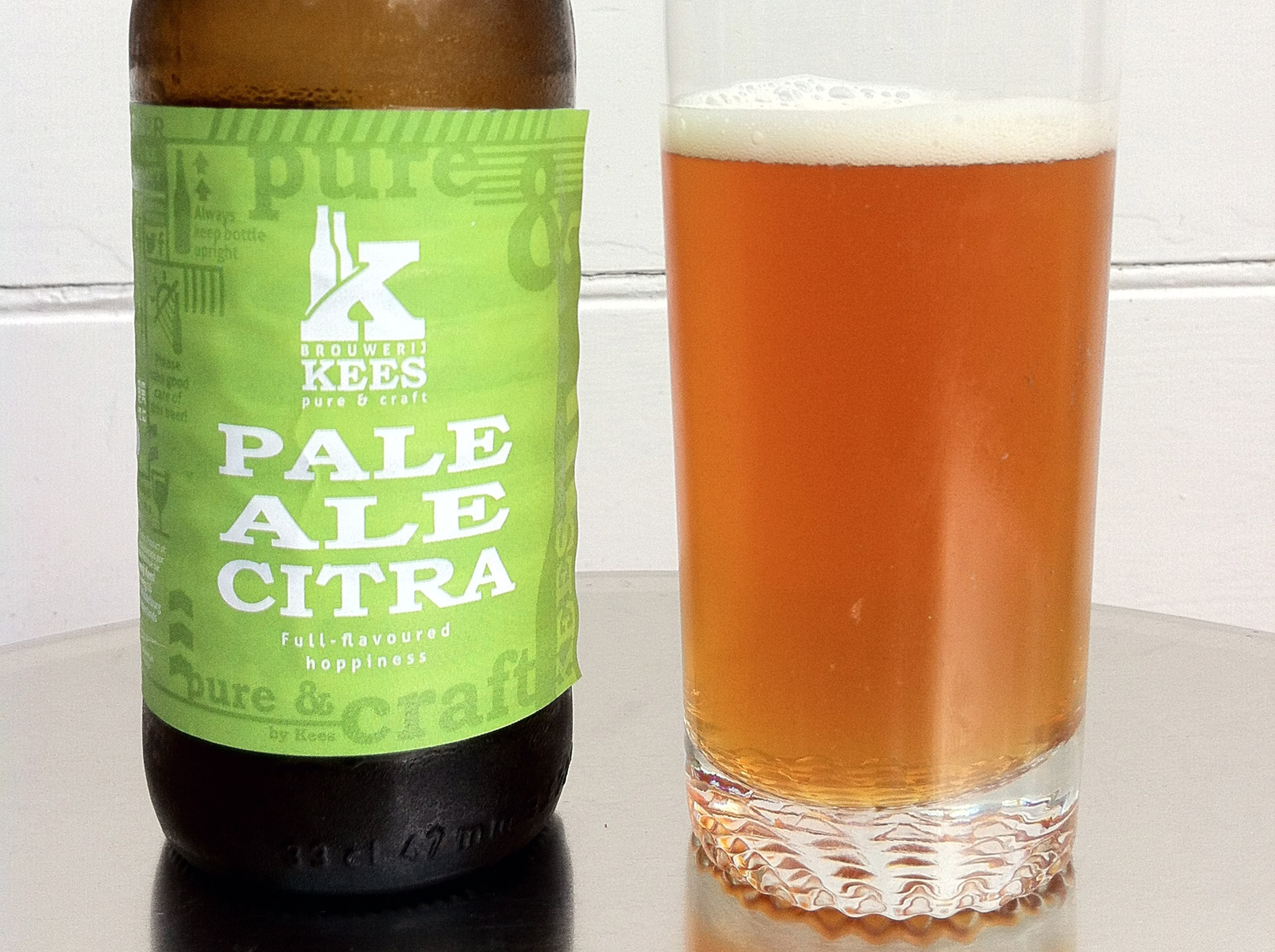 Citra in the Netherlands
Citra… The name of this hop speaks for itself. You won't be surprised to learn that the variety develops a citrus aroma and flavour (especially the aroma). But it has more to offer: tropical tones, melon, lime, passion fruit, and a surprising presence of gooseberry.
Developed by the Hop Breeding Company and released in 2007, it immediately met with success by joining the big hops used for IPAs and APAs. It's already a classic, which is confirmed by its recent use in single-hop beers.
This APA, named Pale Ale Citra, is an example — although I think its recipe contains a little Cascade hops too. Citra makes the exercise possible because it's both intense and smooth, and this beer has a powerful hop kick that's well balanced by the malt and an elegant and persistent sweetness that resists the general dry profile.
This somewhat abrasive APA is made by the Brouwerij Kees (Middelburg, province of Zeeland), founded by Kees Bubberman. A real micro-tiny-brewery, where Bubberman works alone.
You can work alone and make great beer (great balance, great texture, and an amazing body for 4.5% ABV). Here's the proof!