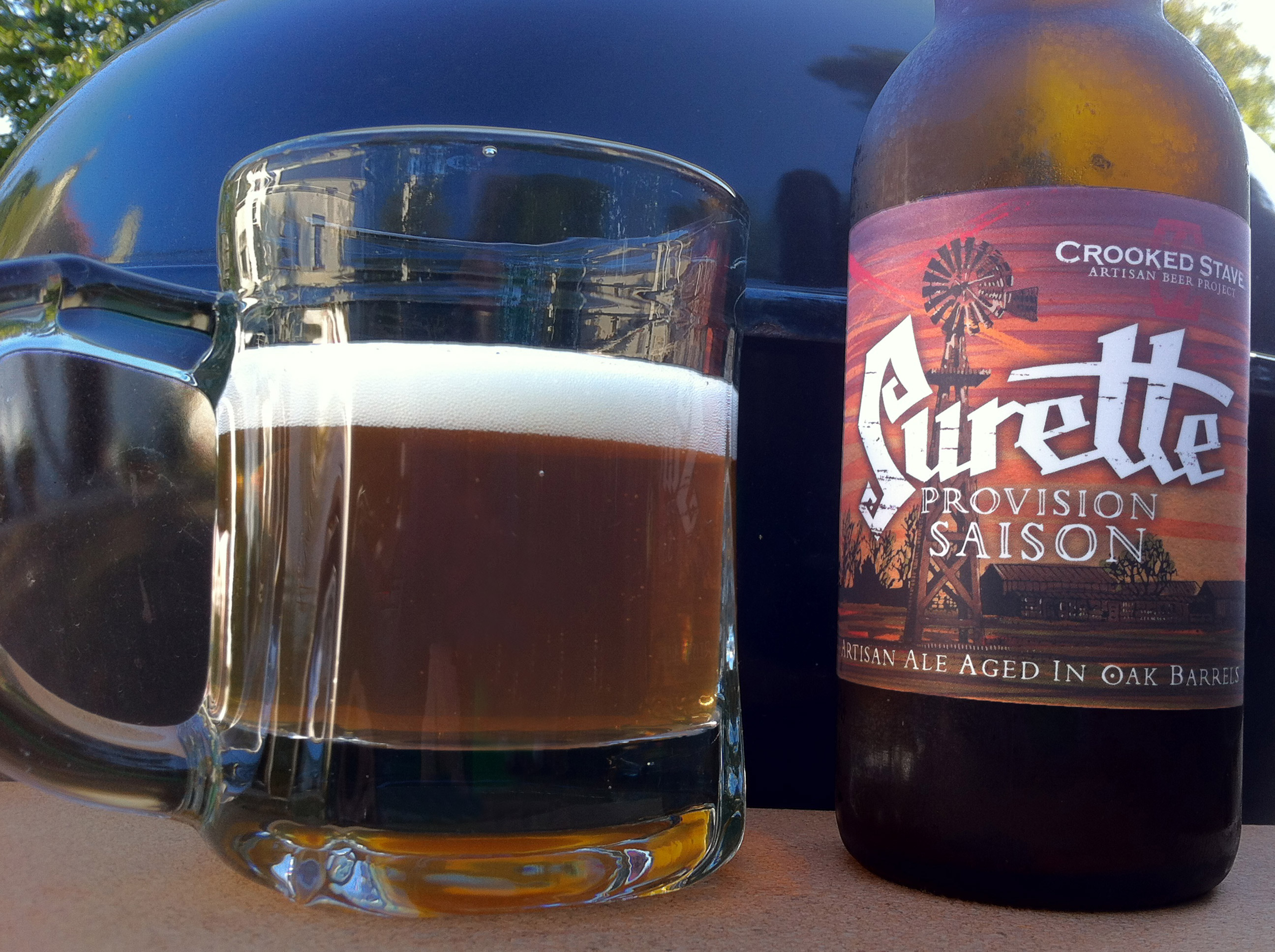 Freedom of Action
For those of you who don't speak French, surette means "a little acidic." And in the case of this beer, it's no lie — it's totally sour, tart, sharp. To me the fact that this American beer has been named in French indicates a tribute or a nod to Belgian beers of the "sour" genre: lambics, which are distinguished by vinous and cidery flavors and a clear sour aftertaste.
However it's a Saison, albeit an extraterrestrial Saison…
Firstly, its rate of alcohol is very high for this style (6.2%). Secondly, and even more impressively, its aroma and taste put it on the edge. It left for the planet Mars as a farmhouse ale, and returned metamorphosed, having harvested some micro-organisms such as brettanomyces (lambic's signature) along the way.
That's not meant to lead you to underestimate this most unique beer. But it's my way of emphasising its unparalleled dimension.
A Saison that's more malty than hoppy! A saison with accents of wine! A Saison with no phenolic characteristics! But a mineral Saison, very well crafted, with a great sense of freedom of action.
Fans of the genre will be disoriented by this one, brewed by Crooked Stave (Denver, Colorado). But this beer deserves to be drunk with the open-mindedness that clearly went into brewing it. It's the funkiest Saison I've ever had, fully aware that I was not drinking a theoretical model of its kind.
Great and intrepid.