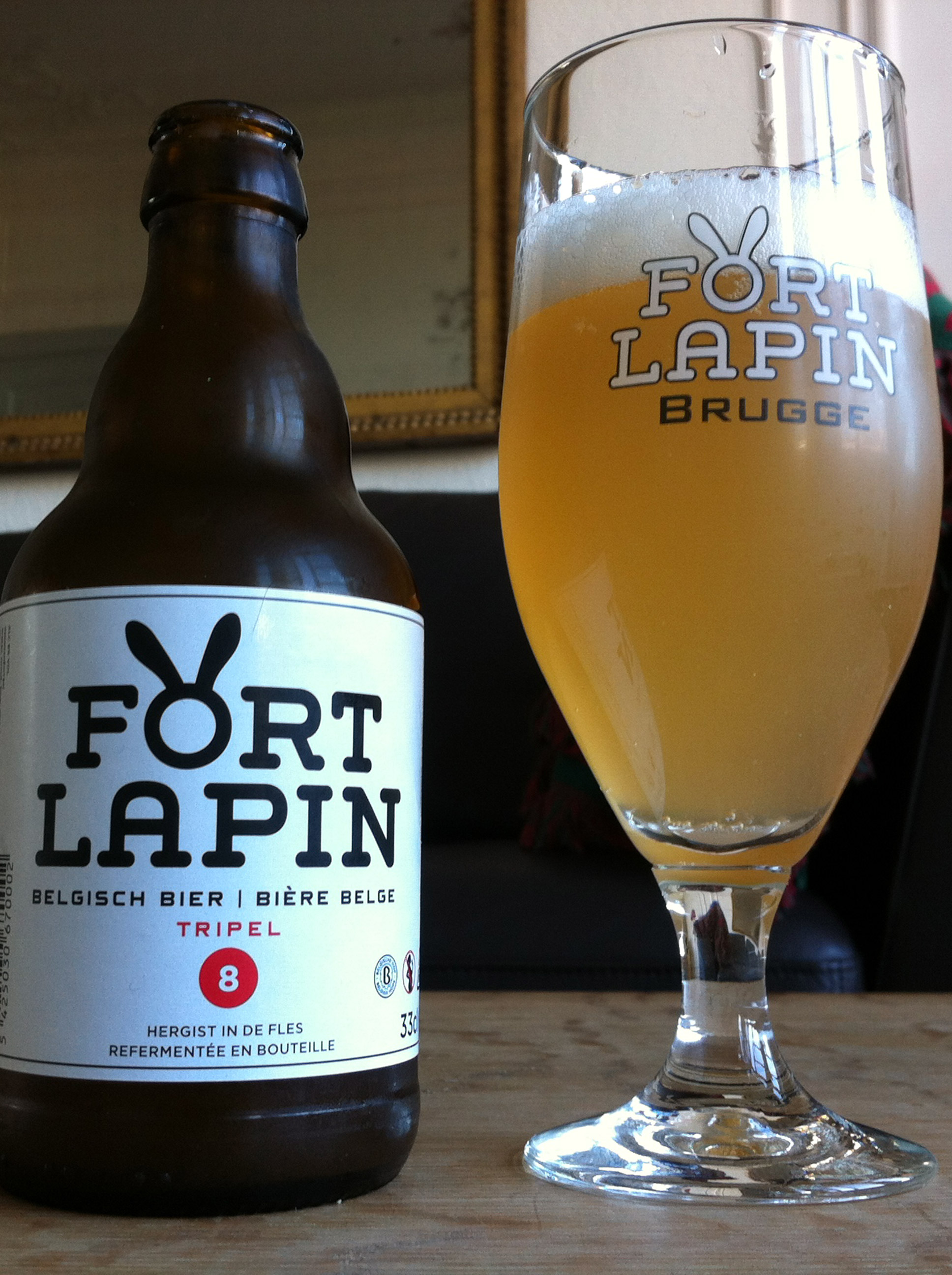 Distinguishing Itself without Really Differing
We've made it clear on several occasions that "triple" doesn't mean three times something (such as three times more hops or triple fermentation). We find endless discussions on the subject. Even if the formulation is too simple, the word triple is a designation linked to alcohol content. However, let us not forget that it has also become a style. So, it's fair to say that a triple is a fruity and slightly sweetened beer, with a rather high degree of alcohol. And this, of course, can be described in detail.
This Fort Lapin (Rabbit Fort or Strong Rabbit) has an alcoholic strength of 8% by volume. For the style, that's rather low — it's usually closer to 9%. We cannot really summarize the taste of a theoretical triple in a few words, but bitterness is typically medium, which is the case here.
The triple is a complex beer. Generous in aromas, robust in flavours, clever in the management of its rate of alcohol, its end purpose is the perception of a dry finish. Our Rabbit follows this route, but with a few twists and turns in the underbrush — it's somewhat astringent, which does not really stick to the script.
Nicely spiced and balanced, and with a very pleasant body for the style, this triple produced by the Brouwerij Fort Lapin (Bruges, West-Flanders, Belgium), created in 2011 by Kristof Vandenbussche, has the advantage of asserting its individuality within a very established style. Instead of trying to compete with the big stars of the genre, it chose singularity, even to point of including some suggestions of a wheat beer.