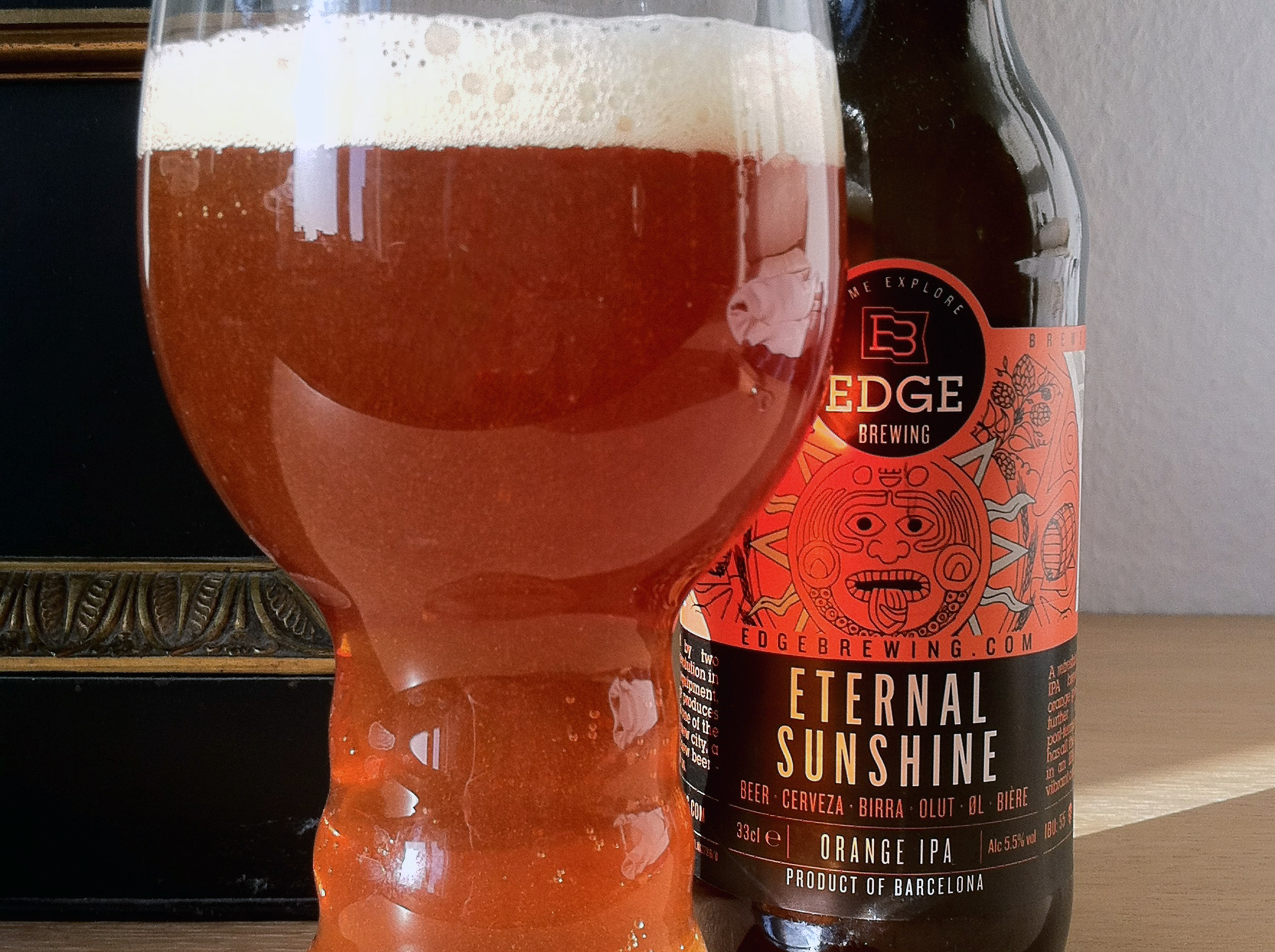 Two Americans in Spain
This 5.5%-ABV beer with a very nice Christian name is subtitled "Orange IPA." Before tasting it I went to visit the brewery's website. Honestly, dear founders of Edge Brewing, couldn't you have made it a little more glitzy?
But that's not very important… What matters is the beer! And it starts with a lovely label bearing the Aztec "Eternal" sun. So I imagined this would be a sessionable and refreshing IPA with hints of orange. To be precise, that's not really the case.
Let there be no mistake: this beer is good, but maybe not completely sessionable or all that refreshing. I can explain it this way: Heavy orange notes and bready malty notes don't necessarily go hand in hand.
There must be orange peel (but I wouldn't be surprised to learn that some juice was added at the end of the boil). The flavour is sweetish, with very grainy malts. Then, little by little, the mouth becomes hoppy and bitter, and finally offers a very nice aftertaste. (It's understood that I preferred the end to the beginning.)
In short and in summary, I shall taste another IPA from Edge Brewing, "founded by two Americans to join the craft beer revolution to Barcelona."