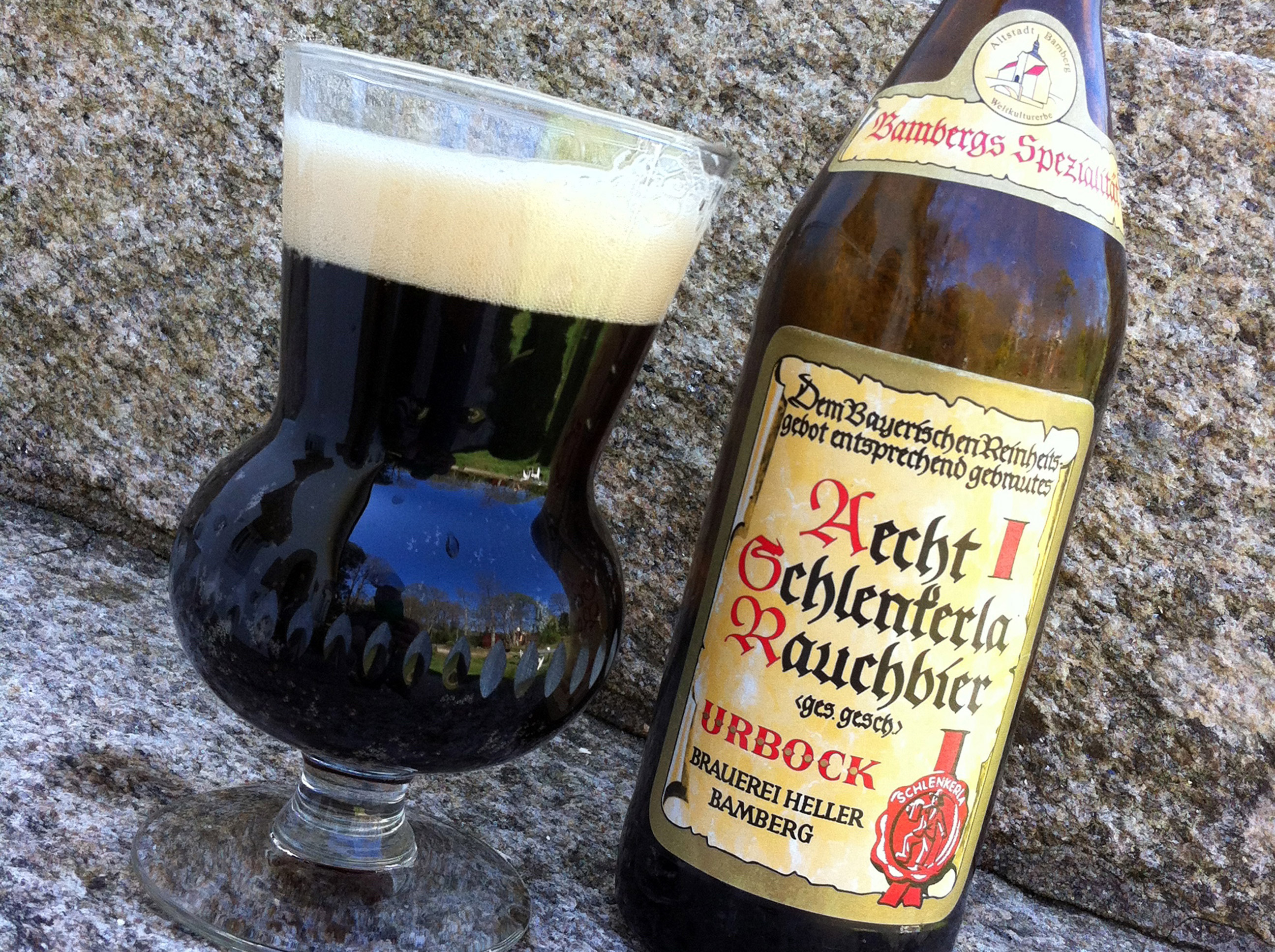 "The World's Most Famous Smoked Beer"
It's rated 99 on RateBeer's website. That in itself is rather exceptional, so it seems like common sense to give it the title. However, I meet a lot of people who are not fans of the style. This seems to demonstrate two things: On the one hand, most of the people who vote are genuine beer lovers; on the other, in terms of taste, it's often an "all-or-nothing" thing.
Just for once, let's give the floor to others.
Here is what I heard recently on the "against" side about the rauchbier style: "too bacon-like", "far too smoked", "toasty and rich to the point of excess", "something medicinal", and even "a piece of beef hash oil"…
By contrast, aficionados are ecstatic about Aecht Schlenkerla Rauchbier Urbock: "the scotchiest beer I've had, highly recommended", "nicely balanced, incredibly creamy, gorgeous", "very easy to drink despite the intense smoke", "scrumptious, with the smokiness that's not overpowering the flavours", "a very unique body, absolutely worth picking up."
One thing is certain: If you like the style and this beer, you have found the Grail!
Michael Jackson, the famous beer hunter, was undoubtedly on this side. Here's what he said: "Aecht Schlenkerla Rauchbier is not only among beers but among all alcoholic drinks a classic… Aecht Schlenkerla Rauchbier is the world's most famous smoked beer."
This 6.5%-ABV treasure is produced by the Brauerei Heller, in Bamberg (Bavaria, Germany). This city has a thousand-year-old brewing tradition, and matchless know-how about smoked beers. The family brewery has been active for generations.