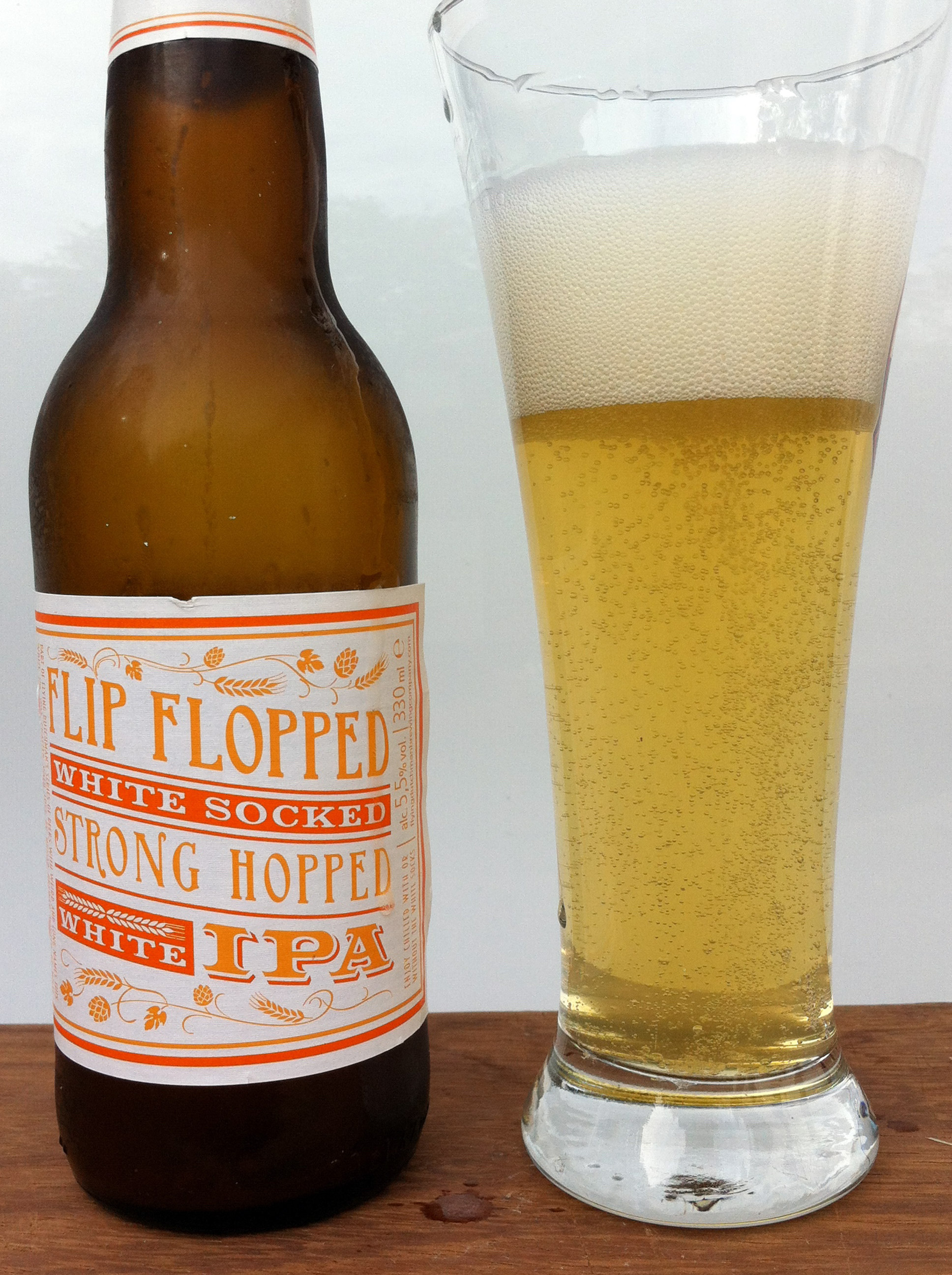 Between Witbier and IPA
How best to describe a White IPA? Perhaps by saying that it's the fruit of the union of an American IPA and a Belgian Witbier. The result is fruity, spicy, and very refreshing.
It's been on the market for five or six years now, but very confidentially at the beginning — and indeed that's still a bit true. Frankly I'd thought the success would be faster and more spectacular. Well, no, not really. This kind of beer tends to be discreet. Nevertheless, it's become a style, officially recognized since 2015.
So we have here a "Flip Flopped White Socked Strong Hopped White IPA." Quite a mouthful, isn't it?
And a complete success, in my opinion.
This beer is truly stateless. It's brewed at the Brouwerij Anders (Halen, Belgium) by the Flying Dutchman Nomad Brewing Company, about which it is difficult to know just where it drops anchor. Indeed, this is what we found on its website concerning its address: "Wherever I may roam."
The nomad brewmaster is Dutchman Ronald de Waal, who has made a nomad career in Finland.
So, Finnish or Dutch? I have no idea… But the micro-phantom-nomad-gipsy-brewery is named "Flying Dutchman"… So, then, Dutch? Maybe…