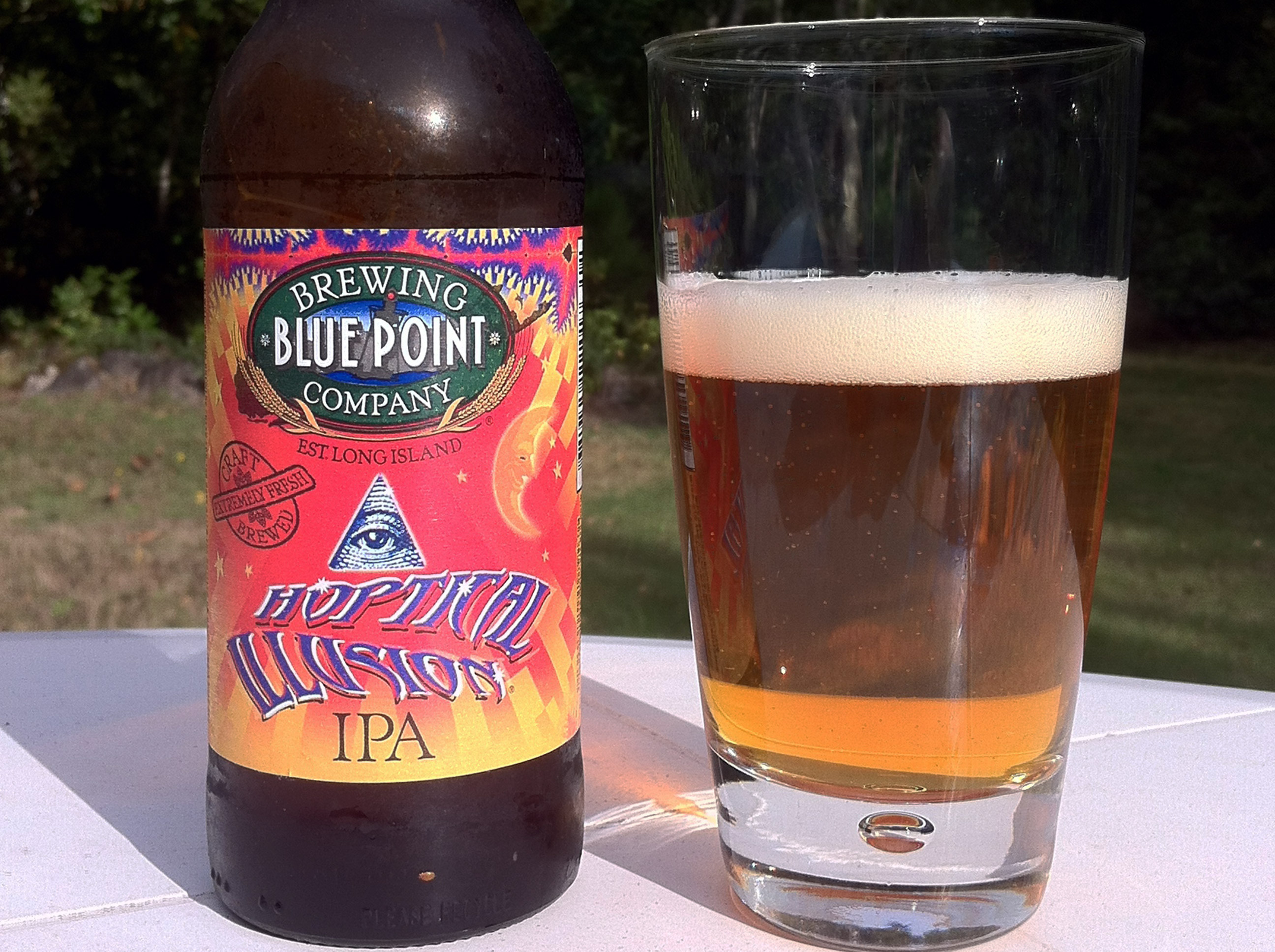 Of Egyptian Provenance?
At the time of the Ancient Egyptians, beer was the preferred drink, as much by adults as by children, as much by men as by gods. The Egyptians were so well known as brewers that their fame overshadowed those who had developed the process, the Sumerians.
Beer was called zytum — which gives us the term "zythology" via the Greek zythos. Their favourite beer, called heqet, was made from barley, honey, herbs and spices. No hops… although that plant has been described as originating in ancient Egypt, and being used as a salad.
What interests us here with regard to this particular beer is that hops was also used to fill pillows… to populate dreams with friendly images.
I like to think that Blue Point Brewing Company (Long Island, New York, USA), founded in 1998 by Mark Burford and Pete Cotter, created their play on words — Hoptical Illusion — in reference to this practice; or perhaps it's a tribute to the Egyptian goddess Tekhi, whose name can mean "to drink" or "to become joyful."
Hoptical Illusion in bottled form is a medium-bodied India Pale Ale at 6.8% ABV, and which smells more like an APA. But having said that, what we have here is a good East Coast IPA, a nice little bomb of resin, grapefruit, and citrus. Very easy to drink, this is the type of brew that is almost gone before you even start drinking it.