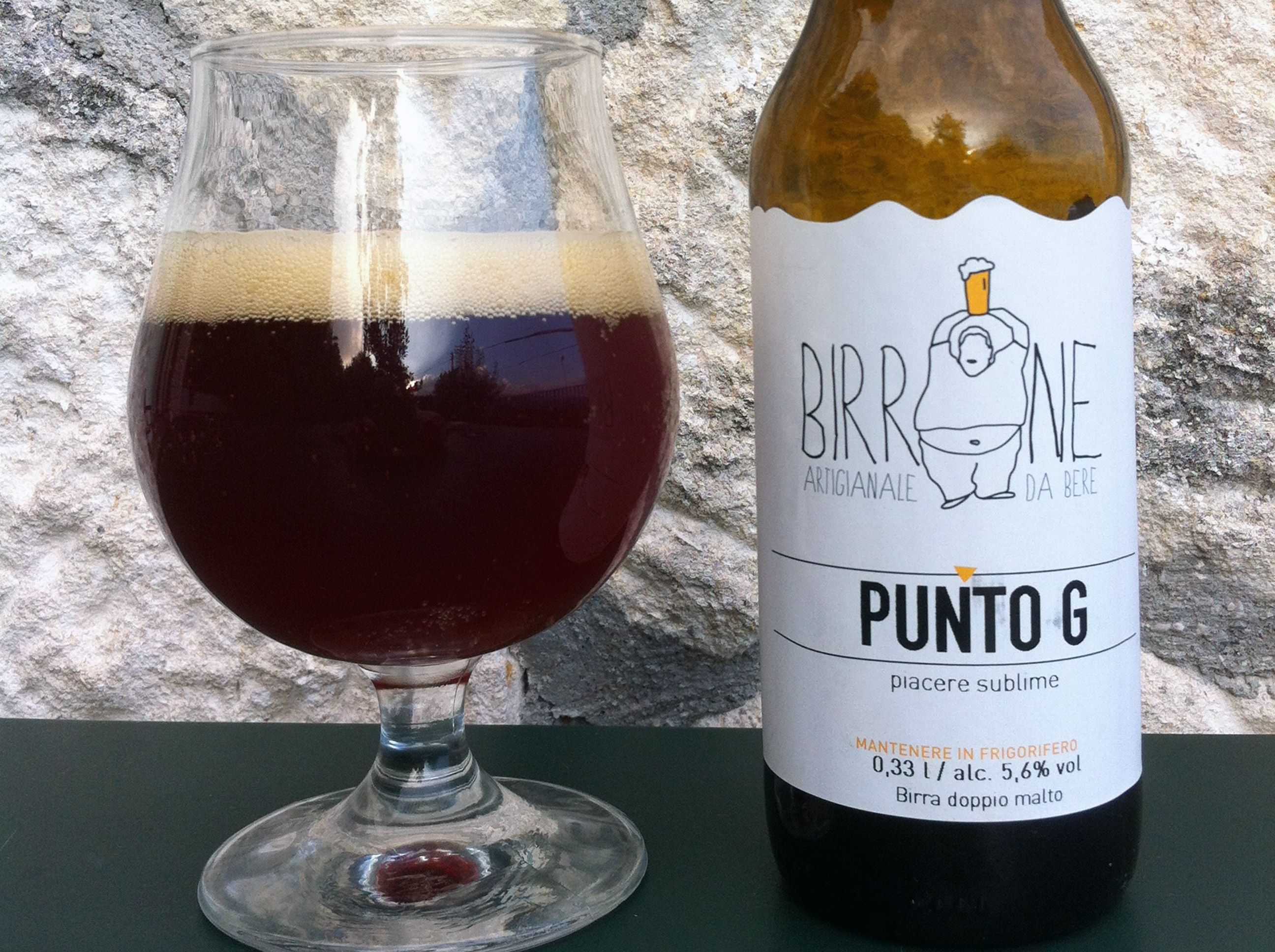 "Punto G", by Birrone
A Helles Bock (or Heller Bock, or Maibock) is a malty beer of German origin, slightly less coloured than other traditional Bocks. The standout characteristic of this beer, in terms of its style, is its hoppy side, not very significant elsewhere in the Bock family.
This "Punto G" — from the Birrificio Birrone (Isola Vicentina, province of Vicenza, Italy), founded in 2008 by Simone Dal Cortivo, voted Brewer of the Year in his country in 2014 —, according to the brewery's website, is "the favourite of women, and it's no surprise the masterbrewer dedicated it to them." I'm not sure that the name shows a great deal of delicacy and refinement, but let's focus on the Bock side of this beer.
This 5.6%-ABV beer exudes sweet notes of grain and pepper, and tastes resolutely malty. A little grassy under the palate, it's equally grainy in mouth, slightly toasty, and caramelized. But it's the firmly hoppy-fruity aftertaste, as well as  — to me in any case — a slight touch of very pleasant liquorice, that gives this beer its personality.