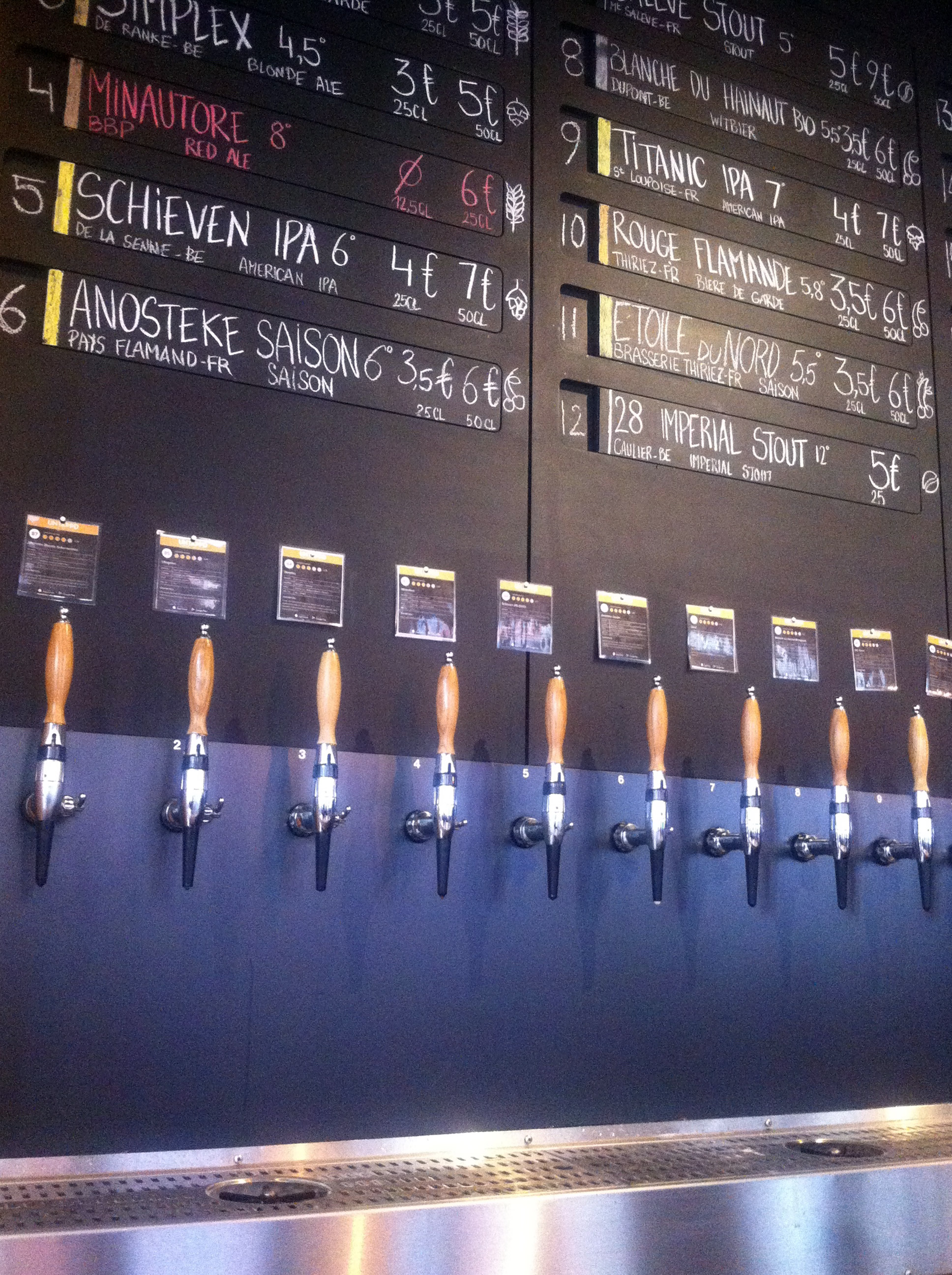 A Future Cult Place: La Capsule
I've found a somewhat surprising bar for you.
Surprising not because you find only craft beers there… Nor because this bar is located in Lille (French Flanders)… Nor because La Capsule opens only late in the afternoon. No, somewhat surprisingly, it's because it's turned its back on well-known beers — beers whose quality is certainly good, but that are well distributed and can easily be found everywhere.
When you walk in here, you're entering a small universe that's intrinsically dedicated to regional beers, beers generally little known outside French Flanders, which borders on Belgian Flanders.
The place could easily have been elitist, "boho," and fashionable, but its two owners Anthony D'Orazio and Franck Di Gregorio, have avoided that since 2008 by preserving the basic sense of their project: helping you discover unusual local beers at great prices (there are also some excellent foreign beers).
Nestled in the Old Town (at 25 rue des Trois Mollettes), in a 17th-century quarter, La Capsule's offering of beers is remarkable, as is its service. It's a place to… beer, alone or with friends, because here you're really on quality ground.