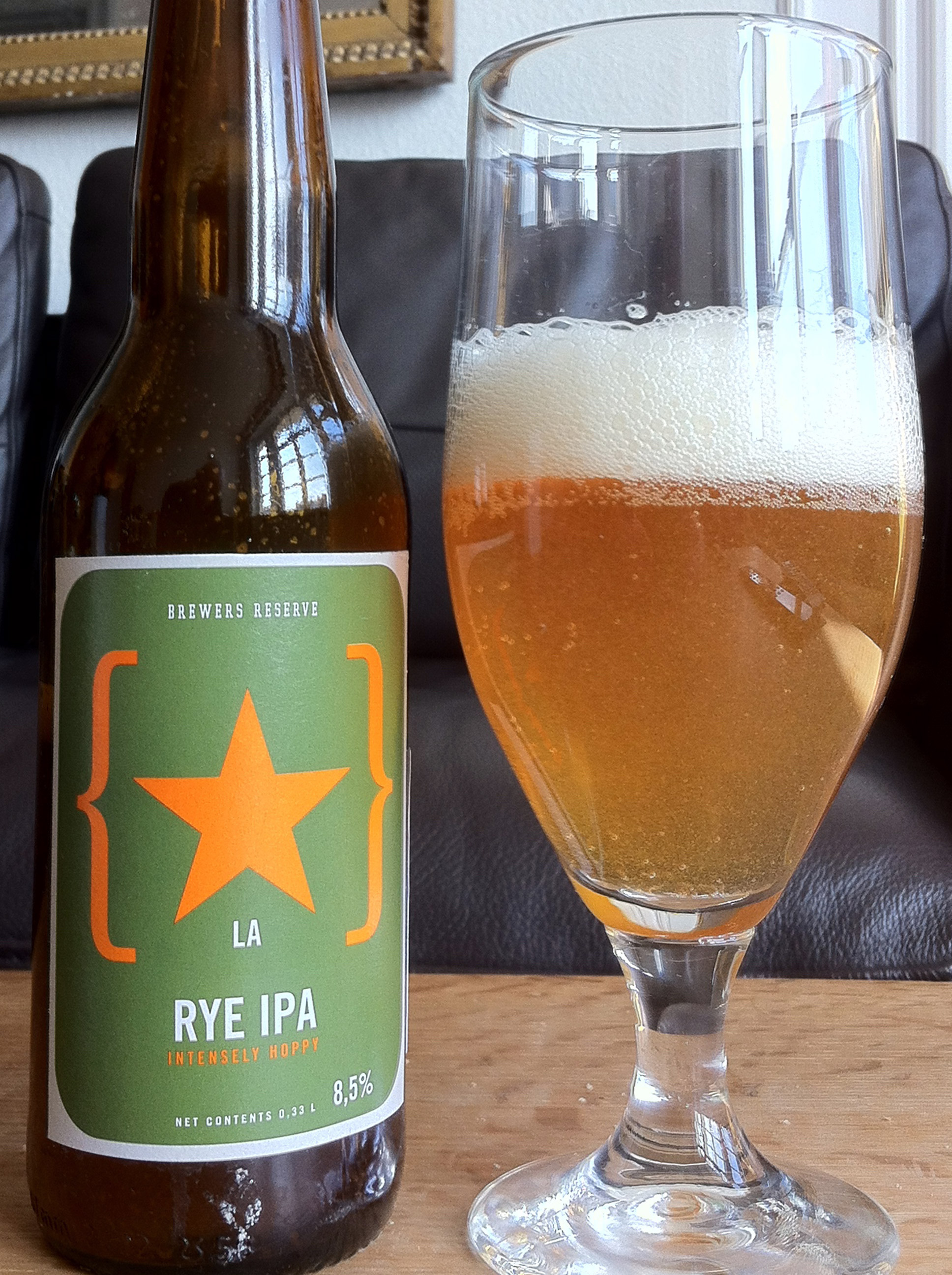 The Beautiful Texture of Rye
Here's what I read somewhere not so long ago: "Rye has long been the underdog grain, associated with the lower class." Well, things have changed, wheels turn, and this cereal grain is now sought after and subject to special attention — at least in the world of craft beers.
It's true that rye was once used mainly as fodder. But was it necessity, or rather its very distinct taste, that called attention to it? And made it first appear in a German beer (or maybe a Finnish one)?
The fact remains that this cereal was found first in roggenbier and sahti — rye was also very popular in Eastern European countries, with kvass — and then in American wheat, bitter, stout, even Saison, and finally in IPAs: Black Rye IPA, and Rye IPA.
And it's an absolutely justifiable success.
Evidence is this LA Rye IPA (subtitled "Intensely Hoppy") from the Lervig Aktiebryggeri microbrewery (Stavanger, Norway) — little known, and yet named by ratebeer among the "Top Brewers in the World" in 2015.
This beer is simply excellent. Bitter (100 IBUs), quite strong (8.5% ABV), herbaceous and resinous, this zesty and grassy Rye IPA with tropical fruit and pepper overtones offers your palate a gorgeous dry end with a long hoppy bitter trace underneath. In short, do not avoid this magnificent small journey, and embark immediately.