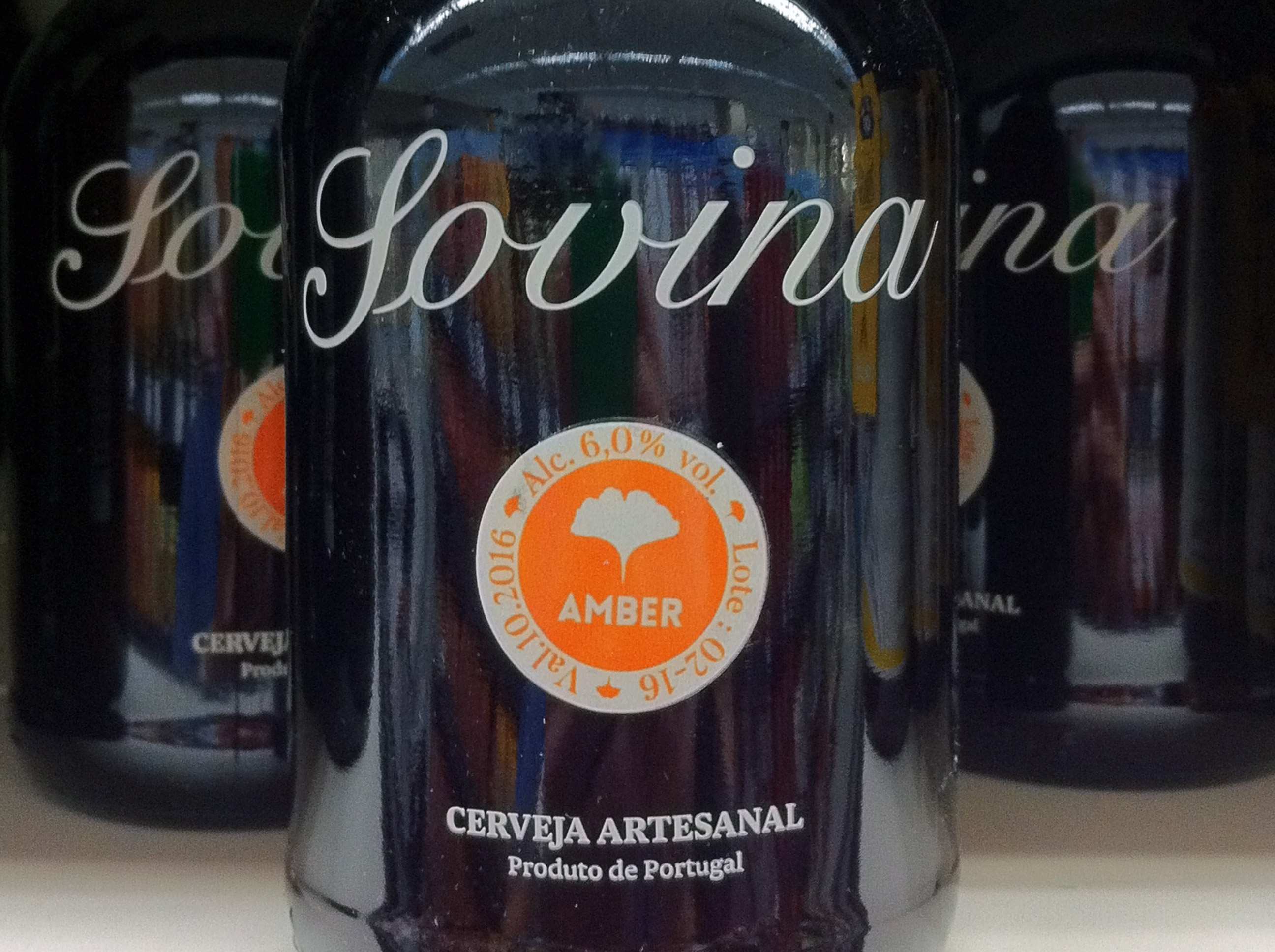 Sovina Amber: Soft or Tart?
As explained last September, small microbreweries have emerged in Portugal (see "A Very New and Highly Competitive Landscape.") It should be noted that craft beers from this country are, unfortunately, hardly noticed on the export market as yet. That's the way it is – some countries are export leaders, others not at all. It's a real challenge to find a French beer in the Netherlands, a Finnish one in Belgium, or a Portuguese beer in England.
That's why there's not much chance that you'll run across this amber beer from a city universally renowned for its port wine. Claiming to be the first craft brewery in Portugal — we were unable to find exact information about that — the Porto-based Sovina brewery was founded in 2009 by Alberto Abreu and Arménio Martins.
This 6%-ABV amber beer is a "recreation of traditional Bière de Garde from the North of France" says the brewery's website.
Slightly recalling a sour beer in the nose, Amber quickly comes down on the side of its traditional inspiration: caramel sweetness and toasty hints, with a dry, bready finish (also with a fruit-accented aroma, however). And then, eventually, the sour and tart taste returns and stands out nevertheless — which is still a bit curious.
So, not the most traditional bière de garde I ever drank, but a nicely carbonated malted beer with a (surprising) bitter footprint — maybe a new approach to the cellar character of this style.