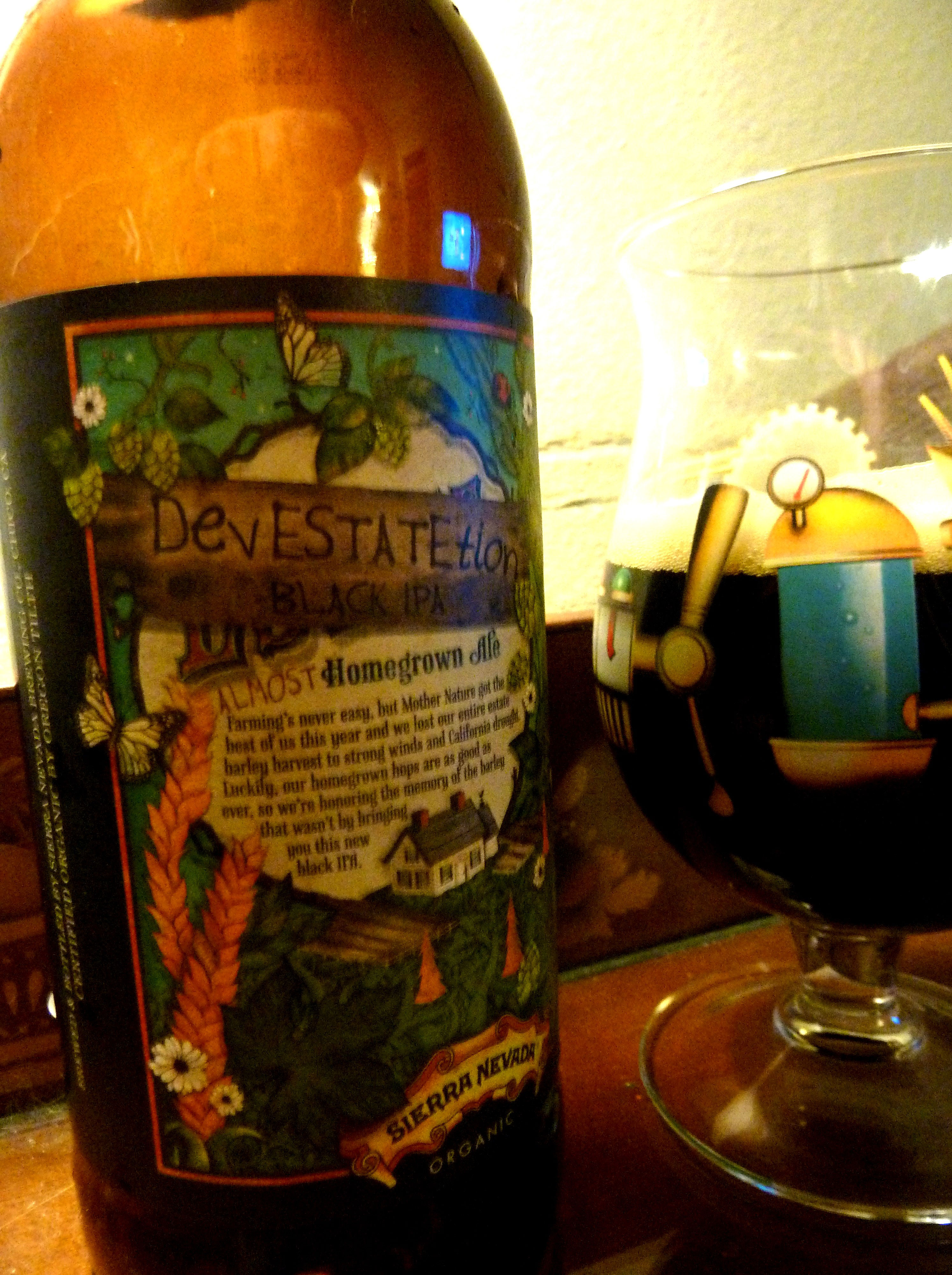 Sierra Nevada DevESTATEtion
Sierra Nevada, one of the oldest and most influential craft beer pioneers in the United States, has brewed their Estate Ale every year since 2010 exclusively with barley and hops grown on the brewery's grounds.
However, in 2013, punishing winds and higher than average rainfall ruined the crop of barley grown on the brewery's land in Chico, California. The regular Estate Ale now ruined, the Sierra Nevada brewers decided to make the best of a bad situation and release DevESTATEtion, Estate Ale's "evil twin."
DevESTATEtion Ale is, true to its evil nature, a black IPA, brewed with organic dark roasted malts sourced from outside the brewery and their own estate-grown fresh wet hops that survived the weather.
The result is a beer with phenomenal hop freshness that balances the roast dark malt profile with juicy, citrusy hops. The dark malt smooths out the edges of the aggressive bitterness that Sierra Nevada is well known and celebrated for.
Although this beer came from disappointing news of a ruined harvest, the result is anything but. One almost hopes that poor weather continues to plague the California farmland so that the beer drinking world can enjoy this for years to come.