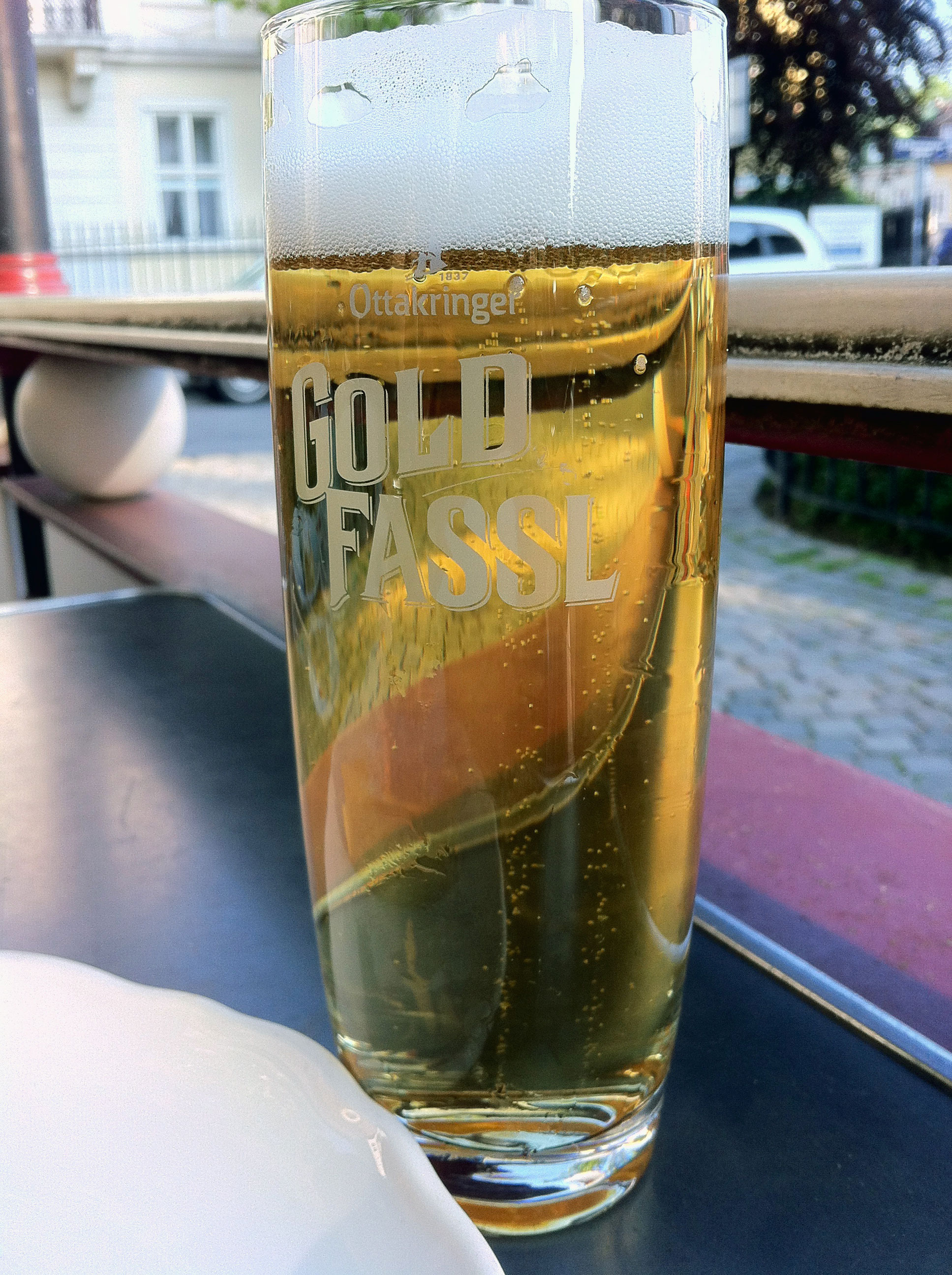 Viennese Curiosity
Blond, crystal clear, bottom-fermented, with a medium bitterness, related to the lager type: such is pils. Its global success is widely recognized. It's "the" popular beer, even if quite a lot of aficionados tend to leave it aside.
In any case, when you've walked all day under a blazing sun in Vienna, you look for a refreshing beer – preferably a local one. For my part, I sat down at the Café Domayer's terrace, near Schönbrunn Palace, and ordered this Gold Fassl – which was exceptionally thirst-quenching…
At 7.6% ABV (whereas the usual average is 5%), this beer is produced by the Ottakringer Brauerei, opened in 1837 and the last large brewery remaining in Vienna. The aroma is malted, but Saaz hops dominate, resulting in an earthy and full-bodied taste, with some yeast in the background. It's an elegant strong pils – an analogy with the Austrian capital, in fact.