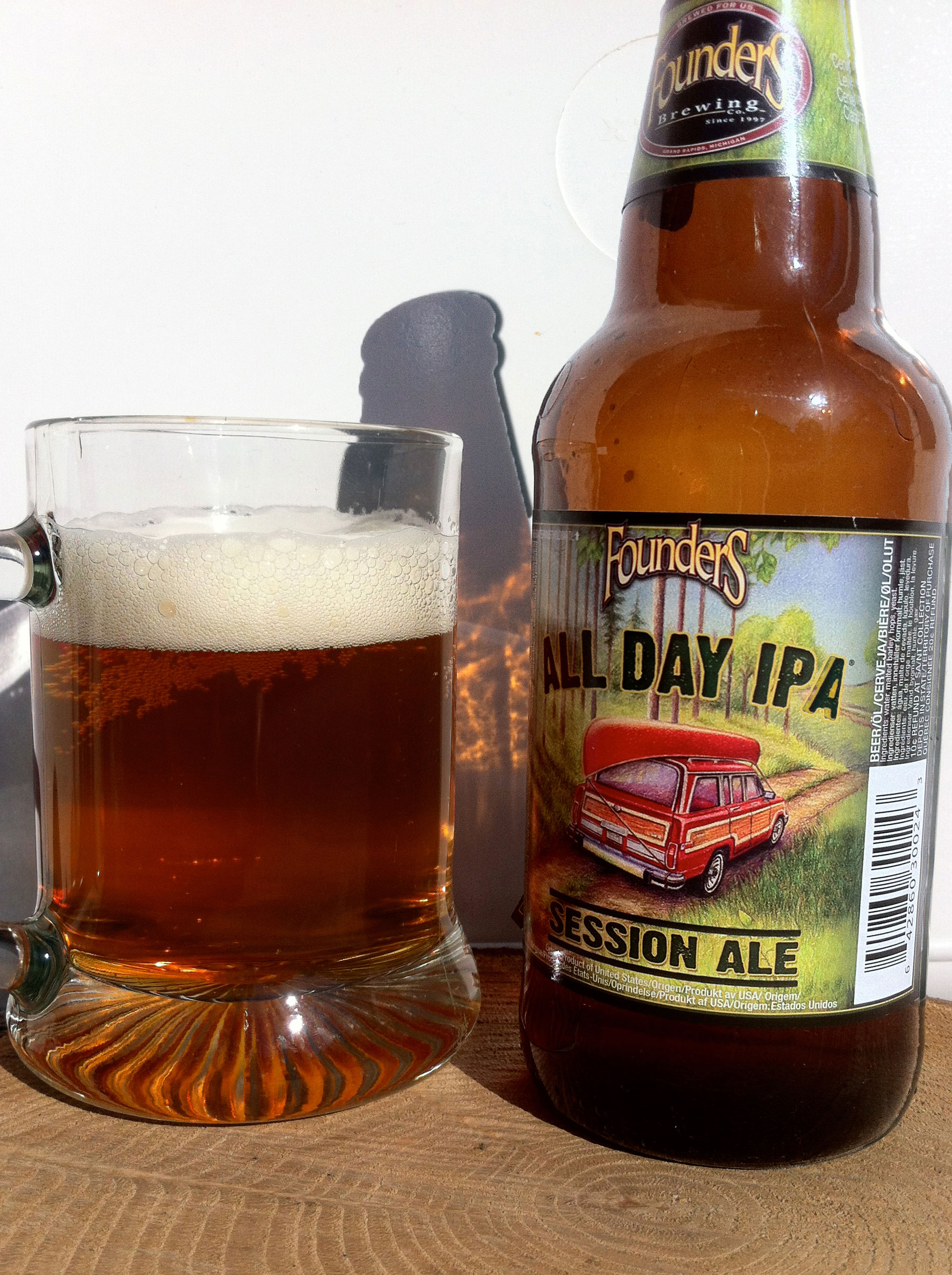 For or Against it?
"All Day IPA"… subtitled "Session Ale"… In my opinion, session and IPA beers do not make good bedfellows, but tend to be rather antagonistic. One could be amused at how quite a lot of their aspects are in conflict: full-bodied versus light, bitter versus sweet, heavy versus low alcohol content…
"The beer you've been waiting for" says Founders Brewing's website. If you were waiting for a surprising reconciliation, you've found it. In brief, the trick is moderation. And it makes superb sense!
Founders Brewing (Grand Rapids, Michigan) has made a real all-day IPA, with all the flavor of an IPA (no Cascade hops, just Simcoe and Amarillo), but light (4.7% ABV) and reasonably bitter (42 IBU). The outcome is successful and very drinkable. One possible fault is that it may come off as a compromise, lacking big personality.