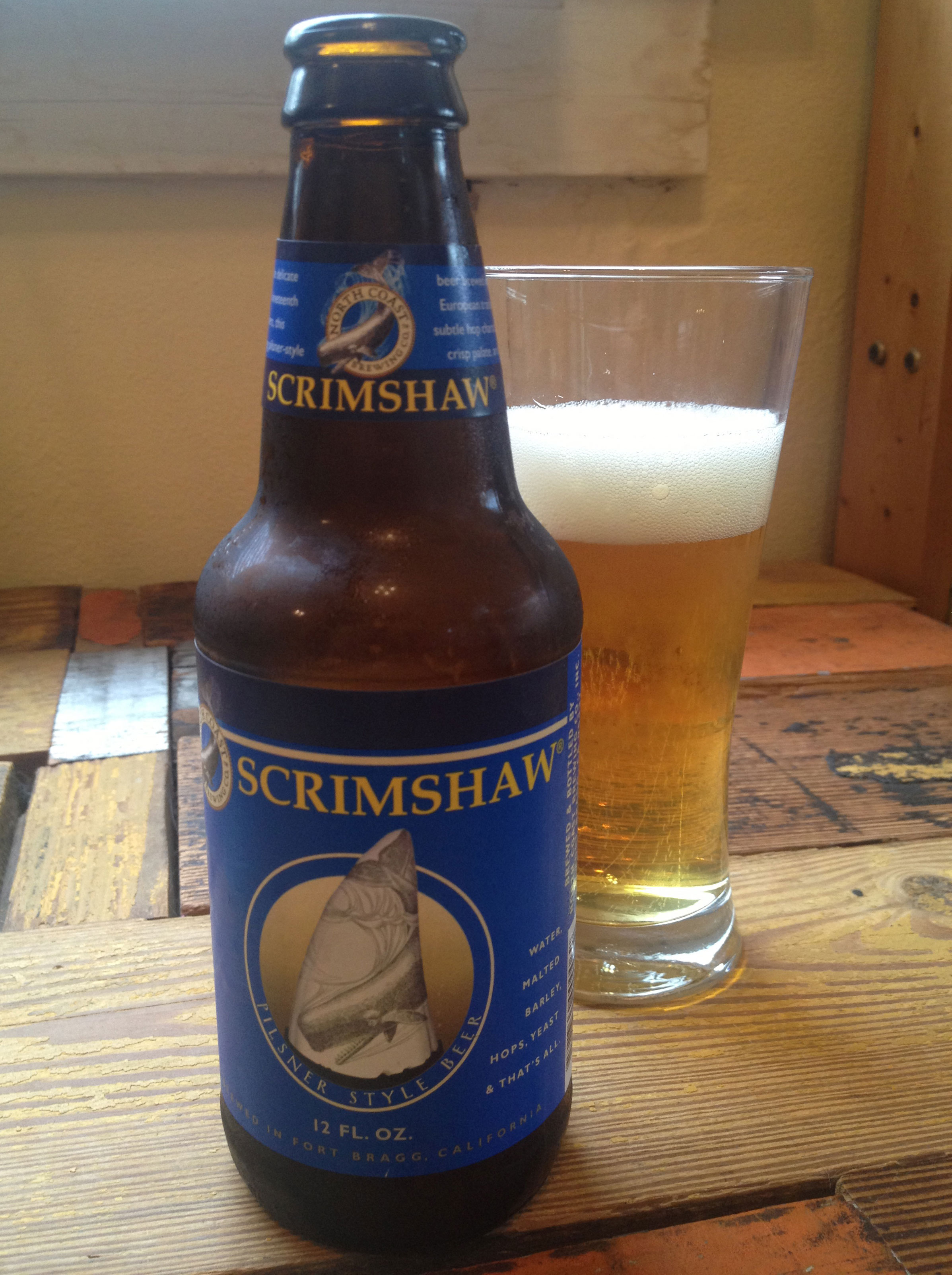 Scrimshaw Pilsner Style Beer
I've been looking for a new summer beer, and Fort Bragg, California's North Coast Brewing has crafted a contender in Scrimshaw.
When poured from a bottle, Scrimshaw is a clear, thin, clover honey gold with a meringue-like half-inch head that diminishes to a dusting as the beer settles into its gently carbonated state. The first fragrances evoke summer–grass, pilsner malts–along with an undercurrent of sweetness that manifests itself again in the beer's finish on the palate. Most importantly, Scrimshaw has the lightness I look for in summer time beers, flavored with grain and a hint of lemon.