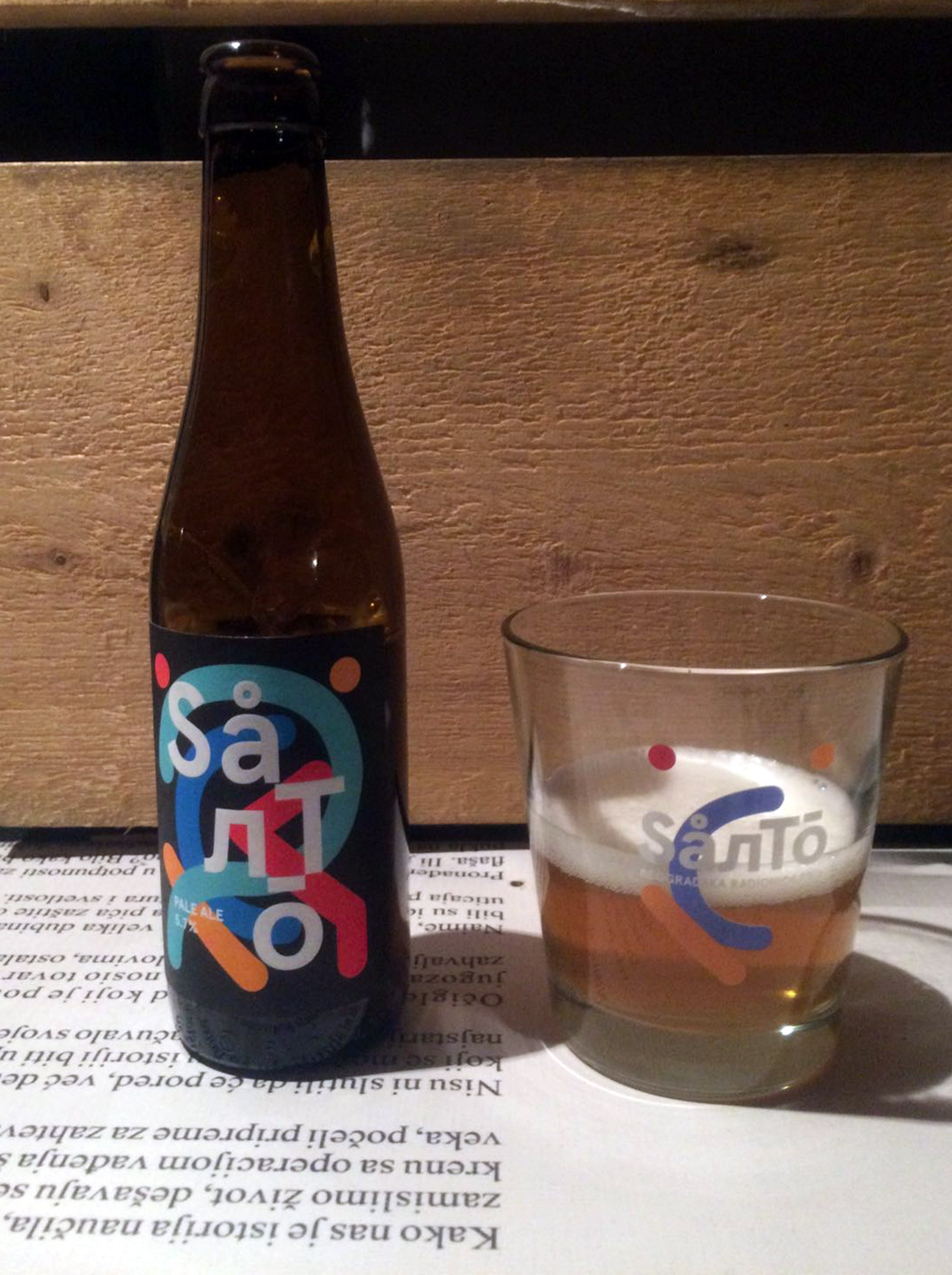 Salto Pale Ale: One to Discover Immediately
Here we enter a geographical area we don't hear very much about when it comes to craft beer: the Balkans, and more precisely Serbia.
What do we know about beer in that particular part of Europe? To be quite honest, virtually nothing.
Serbia is not a country with a brewing tradition. Pale and dark lagers dominate — with some produced under license. Yet I should have said "dominated," because small independent craft breweries have already swamped the beer bars of the capital, thanks to the interest aroused by the Belgrade Beer Fest (Beogradski Festival Piva), created in 2003, which introduced Serbian palates to a diversity of styles and tastes and richness of flavours.
So today, you no longer have to choose between Lav or Merak (Carlsberg Serbia), Pils Plus (Heineken Serbia), or BIP (Belgrade Beer Industry). No, for example you can order this pale ale from the Salto phantom brewery.
Launched in 2015, Salto Pivo is based in Belgrade, but brews at the Brasserie Artisanale Millevertus (Breuvanne, Belgium), which was certainly the best way to begin the job in Serbia ("No brewery? No problem…").
I tasted this 5.7%-ABV pale ale in the Miners Pub (Rige od Fere 16, Belgrade), an underground bar with a wide choice and a friendly staff. This ale, which I would almost have designated as an APA, is very aromatic (dry hopped, in my opinion) and recalls pineapple, citrus, and… marijuana (for the nose only…).
An excellent beer, despite a slight lack of carbonation; it's crisp and very refreshing, fairly bitter, and deserves to be exported so that the new Serbian craft-beer scene can get the attention it deserves.