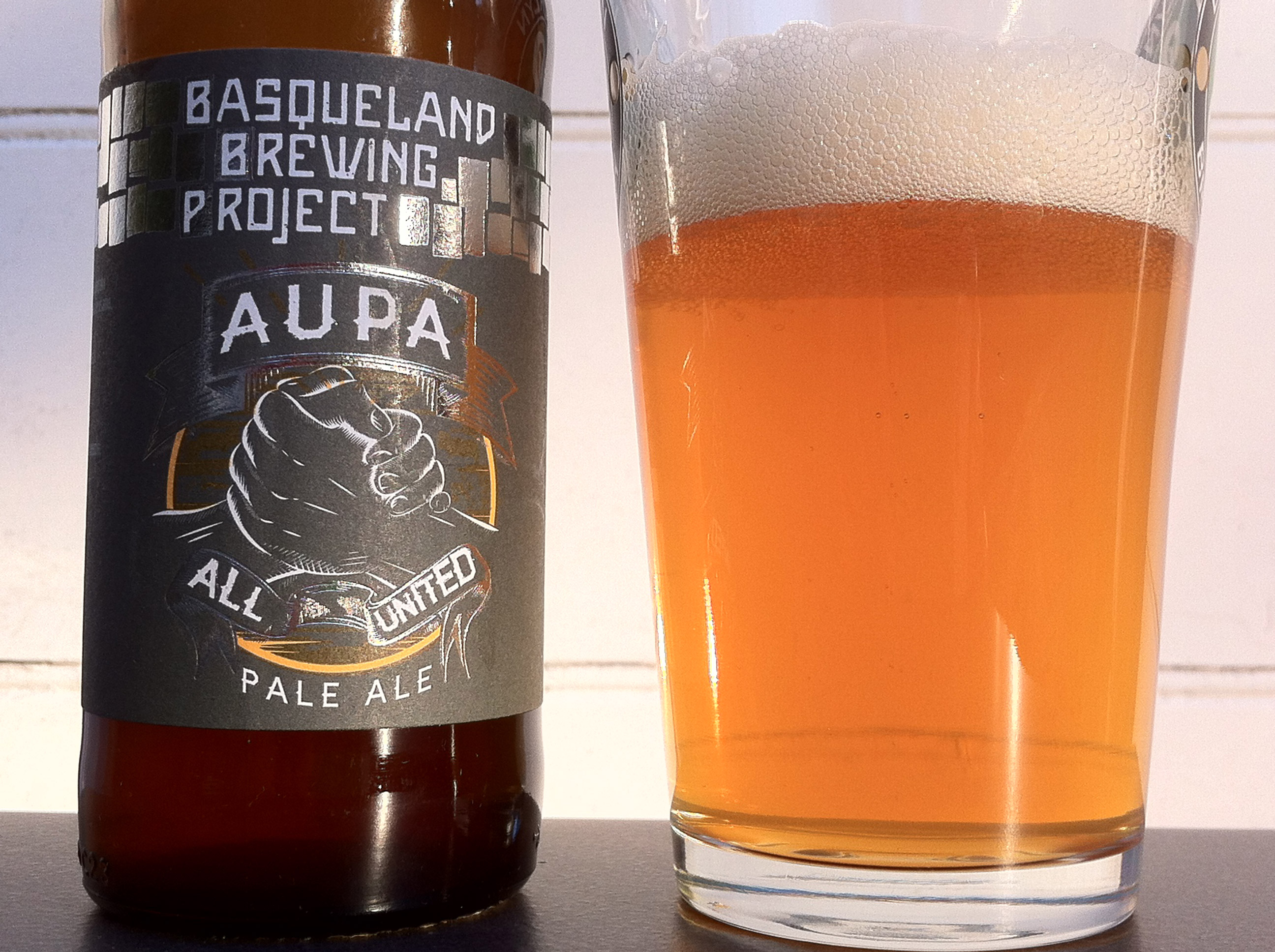 AUPA, a Solid and Outstanding Follower of Columbus
It's one of the three C's, along with Cascade and Centennial: I'm talking about Columbus hops. The first time I met this hop, it was presented under another name: "Tomahawk." In fact, just for the footnotes of history, it was originally marketed under the two different names, but gas chromatography demonstrated that in reality they're the same variety.
At 14.5-17.5% alpha acids, it's clearly a bittering hop. But not only. It gives a strong, herbal, earthy, pungent aroma with citrus notes (depending on when it's added). But not only. It's also a magnificent tool for use in dry-hopping.
In a way, it's a kind of perfect standard solution for use in American pale ales, American barleywines, and American IPAs.
We illustrate it here today with this Spanish beer from the Basqueland Brewing Project (Hernani, province of Gipuzkoa). Spanish, not American… But the company was in fact founded by a pair of Americans, with Californian Benjamin Matz heading the brewing operations.
All United Pale Ale (AUPA) is an APA, dry-hopped with Columbus and Cascade. With a pale malty background, it shows all the characteristics we mentioned, except that in addition there are notes of tangerine and a resin perfume.
It's definitely a West-Coast APA, in spirit and in taste. A model of what can be done with this variety of hop. An intense and outstanding APA, whose bitterness is splendidly mastered.
Find it without delay!