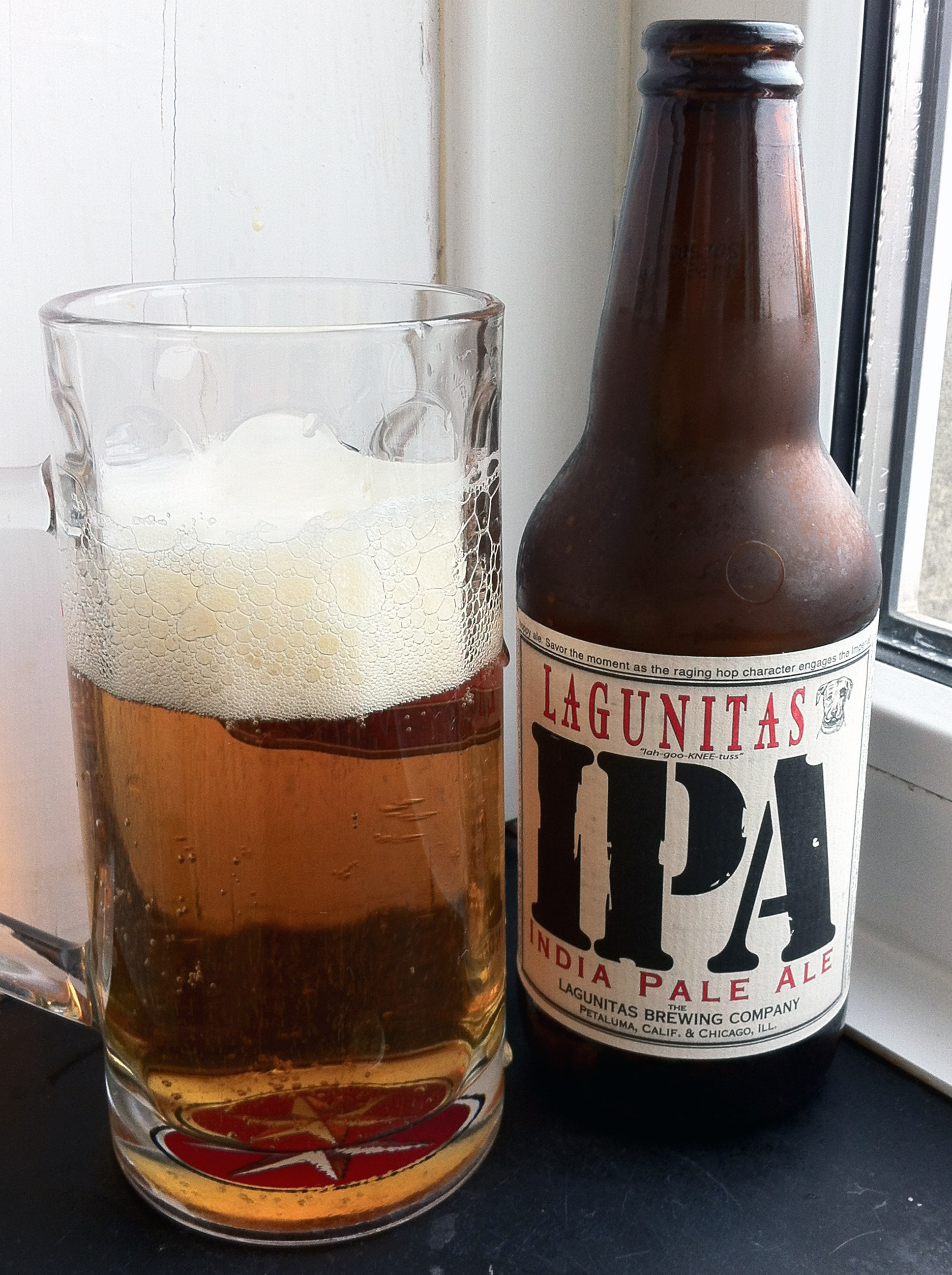 Impressive Lagunitas IPA
While tasting this beer I looked up the ranking of the most important American breweries. To be precise I should say "a" ranking; but this one is not just any classification, since it's compiled by the Brewers Association, which includes 1,900 brewers and was established in 2005 to "promote and protect small and independent American brewers."
Anyway Lagunitas Brewing Company (Petaluma, California) ranks in sixth position for the year 2015 (based on beer sales volume). It's therefore a heavyweight in the field of craft brewing.
So, to add to the experience, a quick advanced search turned up the fact that Lagunitas IPA ranks in tenth position in the "Definitive Top Ten IPAs" list, "as chosen by a very hopped-up panel of beer writers."
Thus there is no question that this is a not-to-be-missed IPA, with the following objective characteristics: 6.2% ABV, 51.5 IBUs. A beer introduced on the market in 1995, and that has since become a classic of its kind.
After this somewhat theoretical summary, I have only one piece of advice to give: If you have never enjoyed this intensely hoppy beer, there's no time to lose. Find one!