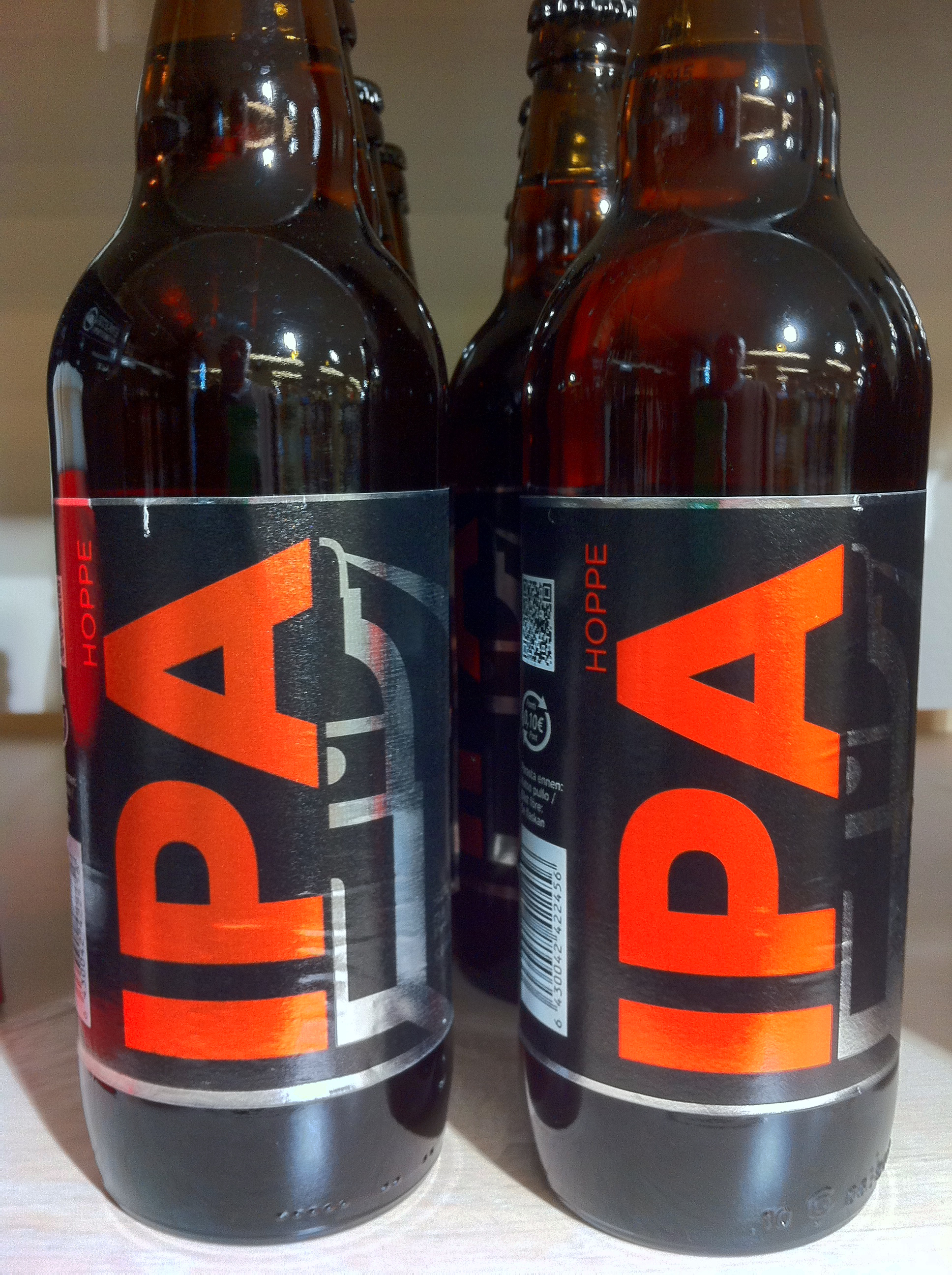 Resinous Bitterness from Finland
There are different ways of approaching a beer. I have found a particularly rational one to sum up this Hoppe IPA: Alcohol: 6%; Wort strength: 14.2 °P; Colour: 37.9 EBC; Bitterness: 46.5 EBU; Energy: 50 kcal/100 ml.
The "Wort strength" indicates the amount of ingredients used. The colour is specified according to the European Brewery Convention (EBC), as quantifying turbidity; EBU is the European Bitterness Units scale.
But all this is like looking at a photo of a Rembrandt: As long as you haven't really seen, you have only a vague idea of the reality.
So let's be more expressive about this beer produced by Suomenlinnan Panimo (Helsinki, Finland), launched in 1997. In all subjectivity, I would say that this beer is smooth, with crispy carbonation, flavoured by honey and pine. And, maybe most indicative for IPA fans, the personality of a British IPA with its aroma of English bitter. A really nice brew, more malty than hoppy.