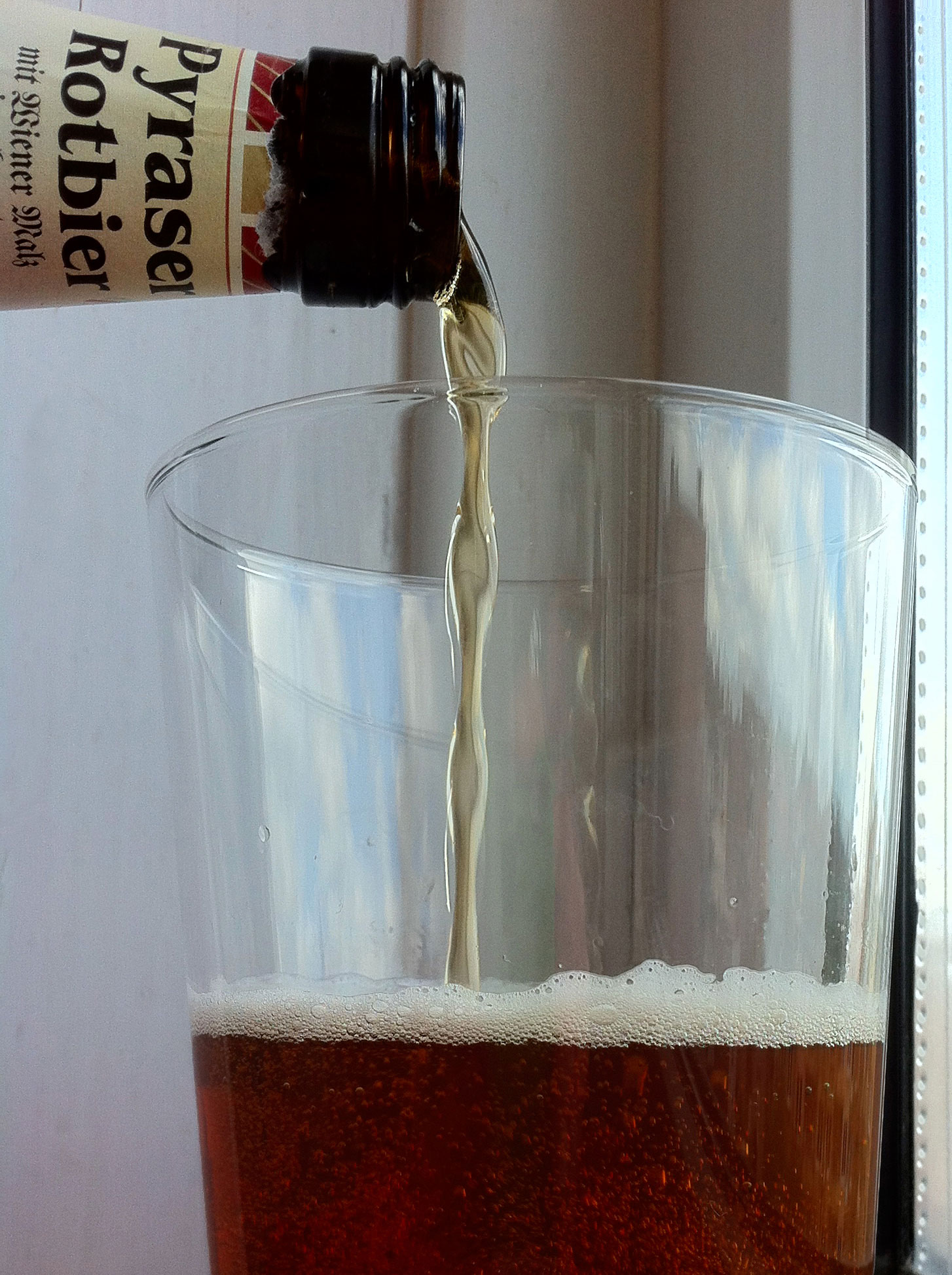 Pyraser Rotbier
At present, red beers are still a regional production. Two major areas are concerned: Belgium Flanders (typified by Rodenbach) and Nuremberg, in Germany – we're also familiar with English and Irish red ales, of course. On the continent, they are of mixed fermentation, mixing the sweeter "young" top-fermentation and the more acid "old" spontaneous fermentation.
The use of dark caramelized malt gives this beer its characteristic color. In this case, we have 65% Vienna malt, generally used for the Pilsner style for its aromatic qualities. This beautiful copper-colored 4.6%-ABV beer is highly malted, as you would expect, but a presence of hop shows itself over the end (Hersbrucker hops – Hallertau).
Produced by the Pyraser Landbrauerei (Thalmässing, Bavaria, Germany), this beer is slightly sourish although oily, dry, and offers fruity notes as a surprise. A nice brew for fans of the genre.