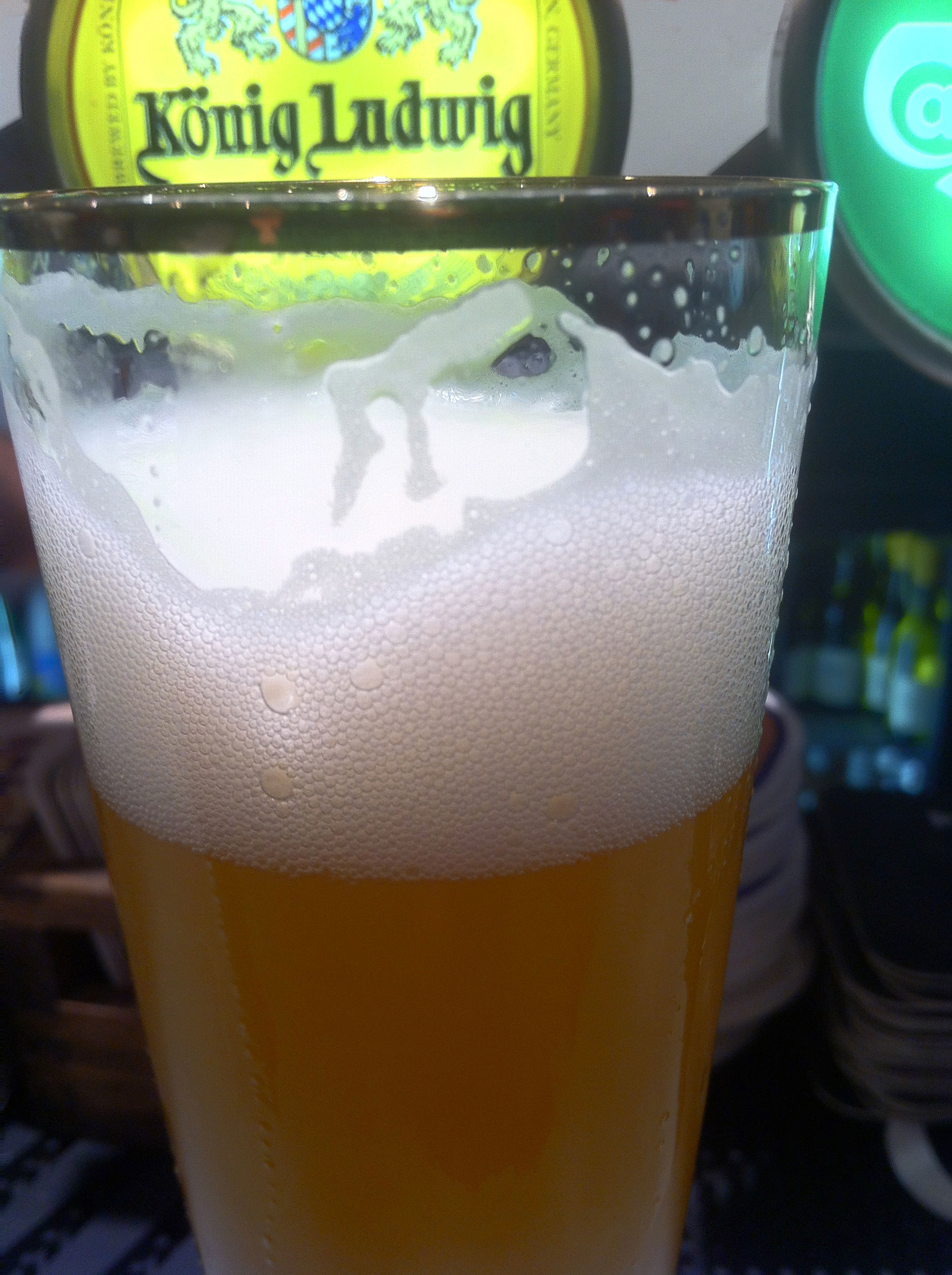 One-on-One with a Royal Beer
"Bier von Königlicher Hoheit" is written on the beer mat: "Beer of the Royal Highness." That's a tribute to a centuries-old know-how closely linked to the Royal Bavarian Family. De facto, the König Ludwig Brewery is today headed by HRH Prinz Luitpold von Bayern.
This German wheat beer is top-fermented – as required by law in this country. Here, I found it on tap, served in a high and narrow Warsteiner glass. According to the bartender, it's a "Hefeweizenbier," which means a cloudy clear beer. It should be pointed out that in Bavaria we also find crystal-clear and even brown white beers.
If you like the genre, this beer is frankly excellent. It exudes a rich malty flavour. Well carbonated, it's slightly dry on the palate and bitter at the end. A recommended classic!