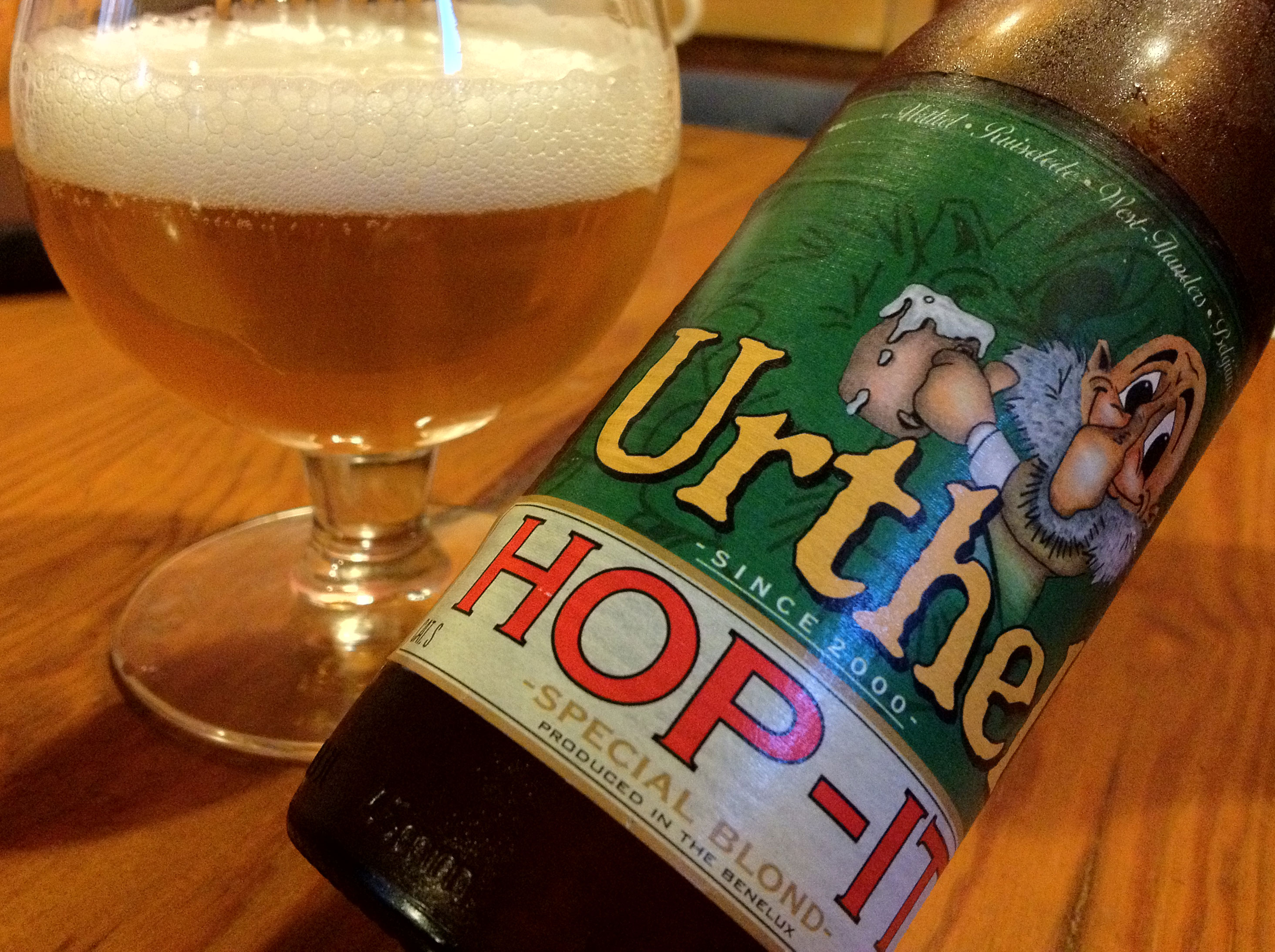 Hop-It
I don't know if J.R.R. Tolkien would recognize this strange small chap with a moustache. Some find the label successful, others a little less; for my part, I'm not convinced.
Fortunately, what's there in the bottle takes a splendid revenge. As the name suggests, we have here a beer that's strongly hopped – and strong as Gimli, at 9.5% ABV. It's brewed with a malt from Eastern Europe and three European hops.
This beer from the Urthel Brewery – West Flanders, Belgium – is widely inspired by US hoppy beers, particularly IPAs (India Pale Ales). But it remains deeply Belgian, with a complex structure and a very persistent bitterness. This is really for hop-lovers and initiated palates.
Urthel Brewery was founded in 2000 by Hildegard van Ostaden. She created Hop-It just after a journey in the United States in 2005.