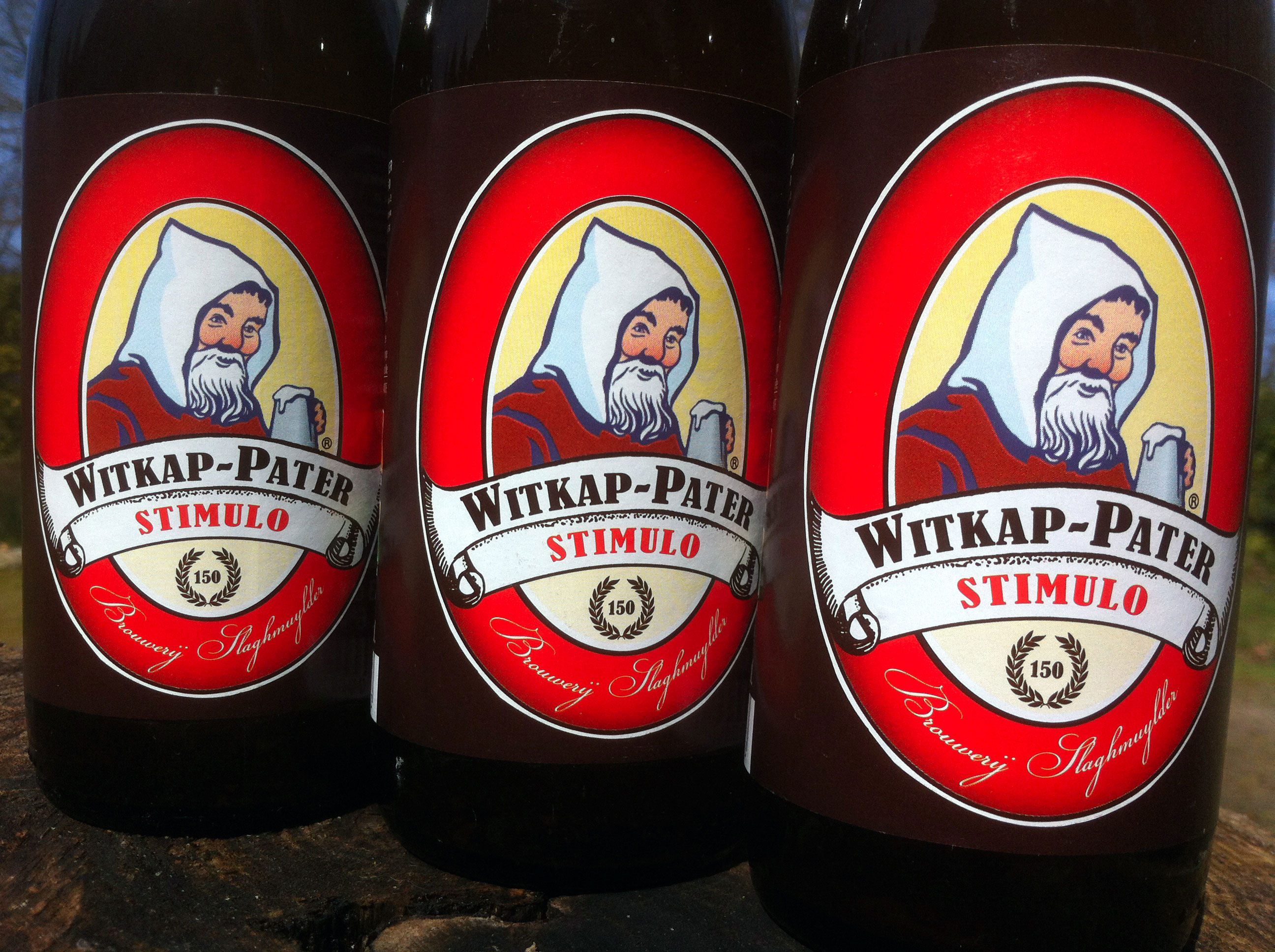 Nothing Like Simplicity
"Less is More" – our hundredth savoring: The family brewery Slaghmuylder, opened in 1860 and situated in Ninove (East Flanders, Belgium), is little known, and nevertheless it produces a magnificent beer: Witkap-Pater Stimulo. Indeed, in it is something that elicits or accelerates a physiological activity I could easily call pleasure.
Twice fermented, this stimulating drink is a Trappist-style beer, but in the lightest way (6% ABV). In fact, some would call it a Simple, or an abbey lager, and it even reminds others of a wheat beer… In any case, here is how it's described by the Beverage Testing Institute: "Yellow with a slight haze. Complex aromas citrus marmalade, pistachio nougat, and spicy fruit tart with a supple, dry-yet-fruity medium-to-full body and a watercress, praline and mineral finish."
After the scent, the flavour and taste are characterised by a sweet maltiness, a slightly dusty yeastiness and a beautiful aroma of hop. Yet the name of the hop used remains unknown (it came from the nearby city of Alost). The finish is super crisp and somewhat dry.
Although it's a mild beer – relatively to Dubbels and Tripels – it has its own personality. It's juicy, thirst-quenching and easy to drink. Perfectly balanced, this beer has the big asset of simplicity in spite of its complexity.