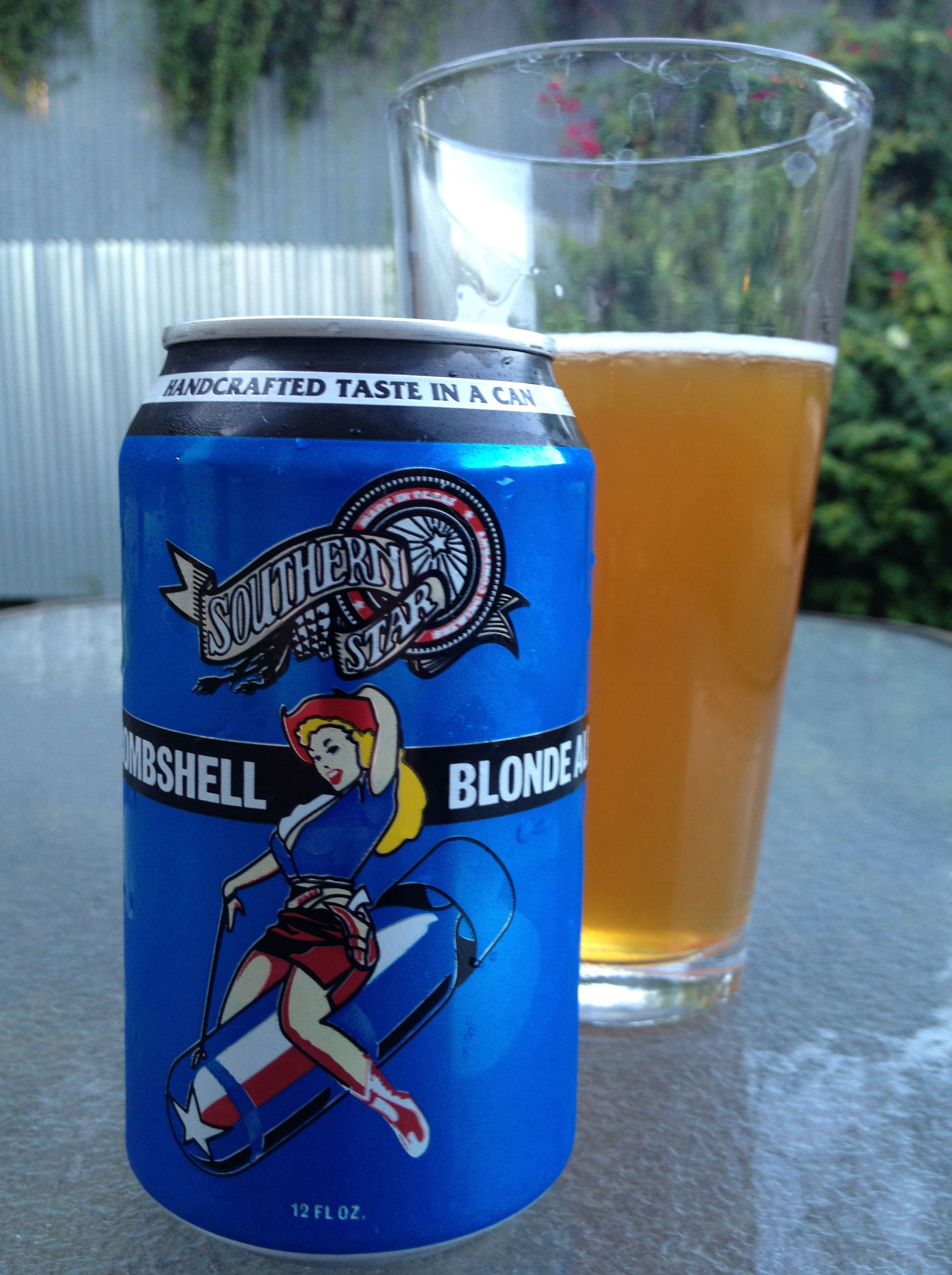 Bombshell Blonde Ale
The front of a can of Southern Star's Bombshell Blonde Ale features a retro pin-up image, which tells you a lot of what you need to know about the beer. It's a successful attempt to remake a classic American working class beer with German and American malts that give it a light, bready nose. There are no strong, defining fragrances that might be mistaken for signs of pretension.
It's on trend in America, where restaurants and cocktail bars are revisiting home-cooked, home-made classics to bring them in line with contemporary values. Bombshell Blonde is neither pasteurized nor filtered, which accounts for it's slightly cloudy, golden color ("Clarity is overrated," the can says on the back), and the light carbonation gives Bombshell Blonde a creamy mouth-feel. Citrus shows up in the ale's lingering taste to give it a residual brightness and refreshing quality. It's by design a beer for picnics and the end of days working in the sun, but Texas knows about football too, and Bombshell Blonde goes with that too.