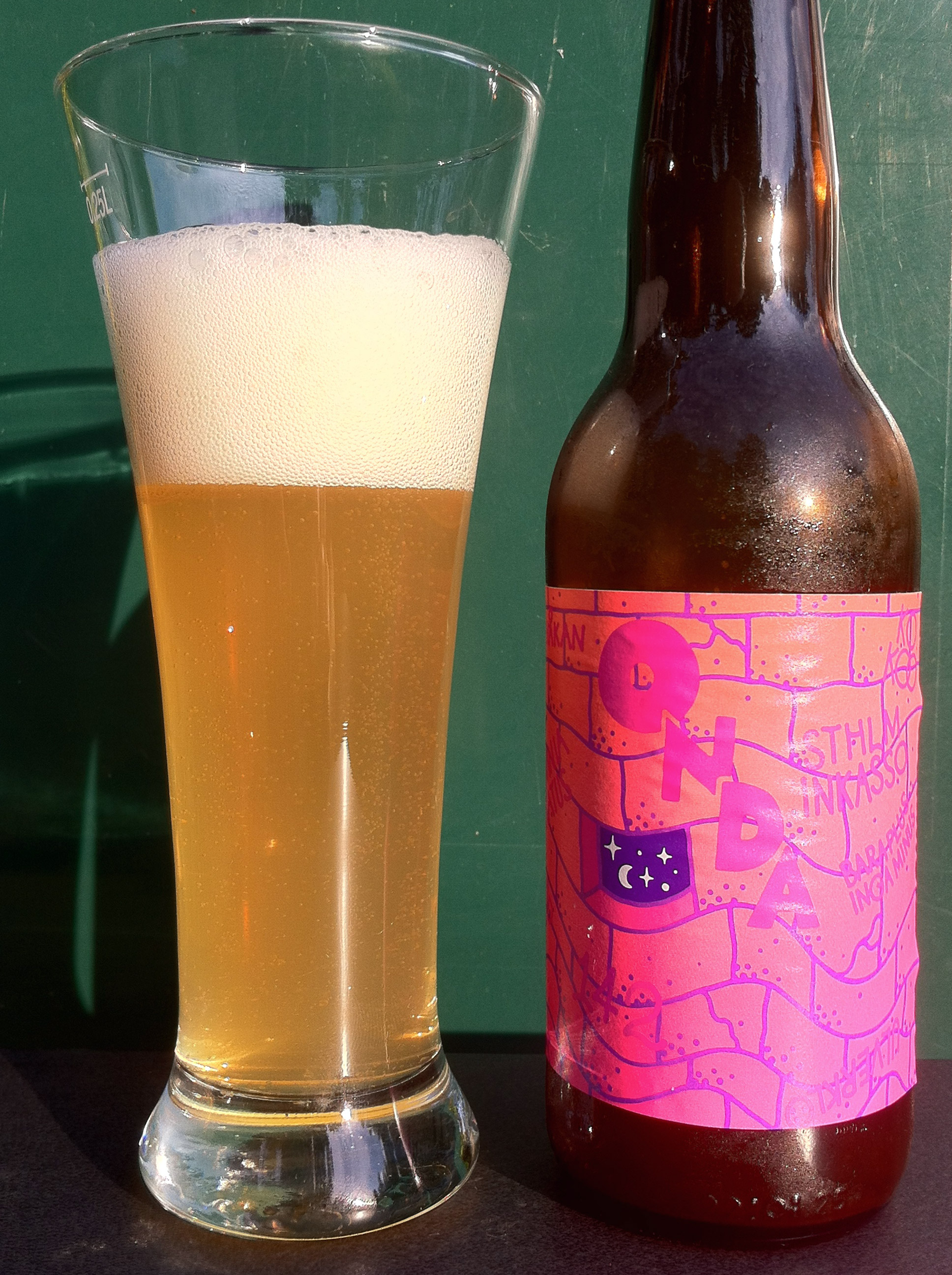 How to Domesticate a Chameleon
A rather flashy and fancy label, and a strange name: Onda… which is actually that of a Swedish rapper who reportedly inspired this beer to the two young founders of Omnipollo (Stockholm, Sweden) — see "Swedish Synergy" for more details.
We have before us an American pale ale, and thus American hops. This beer is 100% Mosaic, a hop that we've already had the opportunity to target with Adnams Mosaic pale ale. As we pointed out then, this US hop variety is characterized by aromas of tropical fruits, berry, citrus, herbal, and earthy pine.
With its high level of alpha-acids (the main bittering agent), Mosaic doesn't need any help to impose a clean bitterness on the aroma and flavour. In a nutshell, Mosaic is a bitter-fruit bomb, but it has a chameleon nature depending on the way it's used.
With its aromas, our 5%-ABV beer (brewed at the Proefbrouwerij, Belgium) takes you into the fields and orchards. Omnipollo is inventive and creative, and demonstrates it with each of its beers. Walking the Onda walk of aromas, flavours and tastes is worth the detour. This hoppy APA doesn't shun pale malts, and the result is smooth and well balanced. At the end, this excellent single-hop brew will leave you standing amid row on row of spicy citrus fruits, and you'll be grateful to Omnipollo.