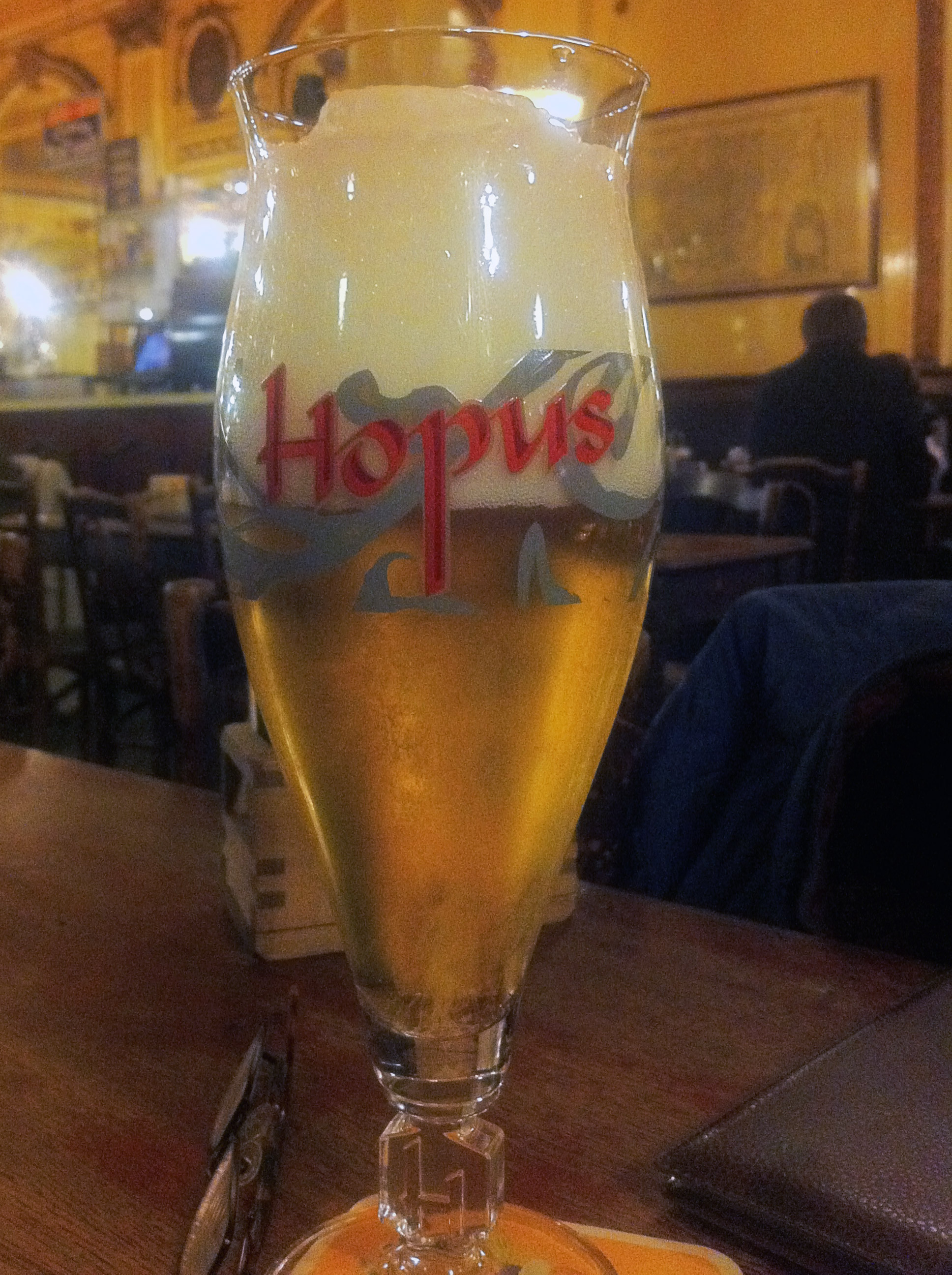 Hopus: A Squared Hopped Beer
"The attack is bold, with an intense bitterness accompanied by a plethora of hopped notes." Attractive, isn't it?
Hopus was developed by the Brasserie Lefebvre (Quenast, Walloon Brabant, Belgium), founded in 1876, which also produces Barbar, Floreffe, and Moeder Overste. In my opinion, this beer (with its Primeur alter ego) is what they do best. What we have here is a Belgian strong ale that quite a lot of American fans would probably call a double IPA.
What immediately stands out is the carbonation ratio, typical of the classic Belgian strong beers — that is to say, high and dynamic, even strongly sparkling at the outset in this case. Duvel immediately comes to mind. That's no surprise; the Belgian Golden Strong Ale style was originally developed just after WWII by the Moortgat brewery with its famous "devilish" beer.
To start out, you'll want to serve this six-hopped (like our next reviewed Lemon & Grassy) beer very clear, without the large amount of yeast that's at the bottom of the bottle. That will give you a first taste. By adding the yeast base, you really get a second taste. The difference is fascinating, and ends in a very floral, well-balanced beer, with a crisp, tart aftertaste.
For sure, this is a great summer beer — very refreshing despite its alcohol level. This sedimentary beer is especially hoppy and yeasty, and would remain a little banal if it weren't for that "second taste."