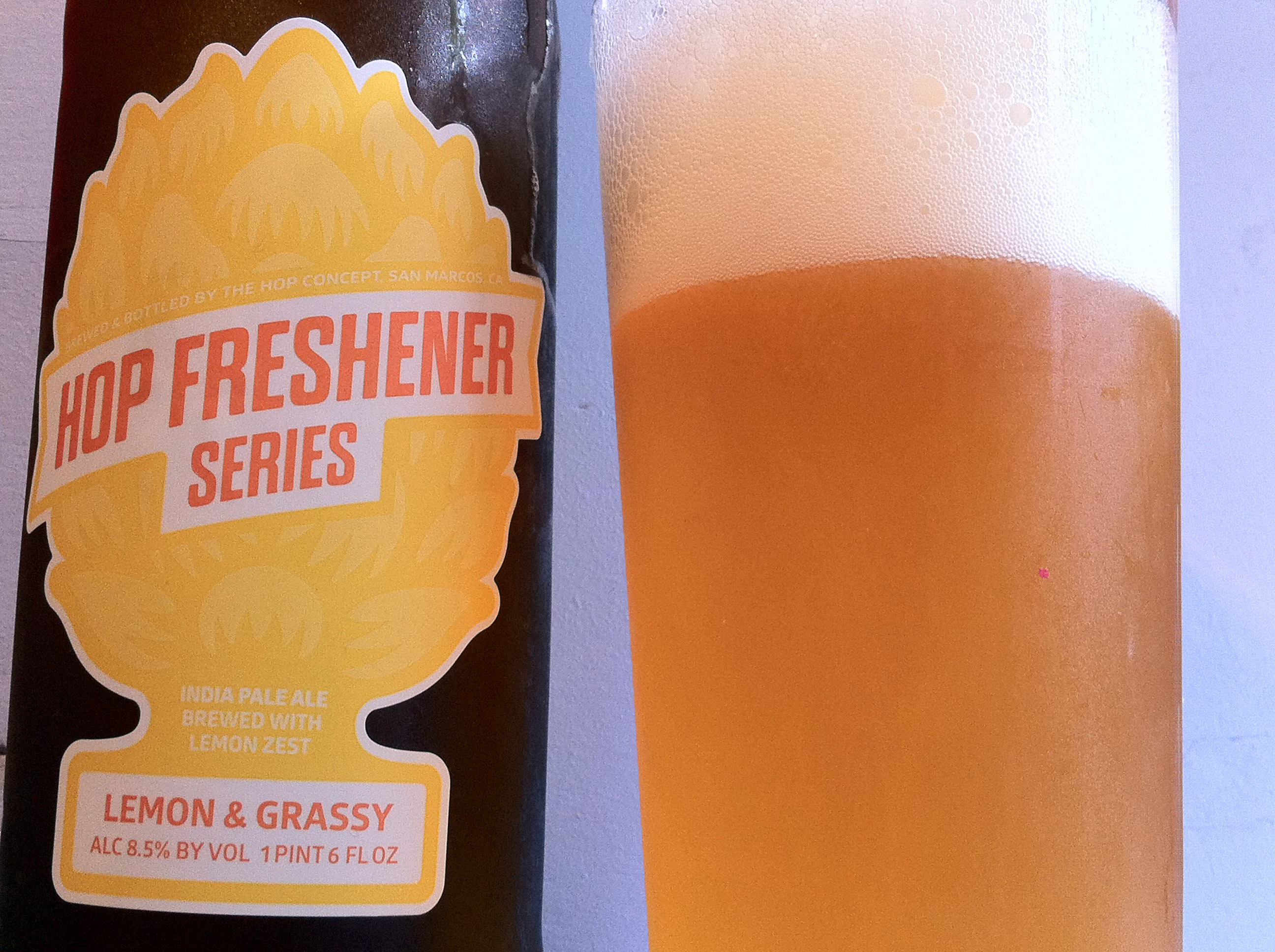 A Festival of Hops in Your Glass
It's pretty rare to find six hops in the same beer. Well, you do with this 8.5%-ABV IPA: Galena, Brewers Gold, Comet, Lemon Drop, Nelson, and Sorachi Ace. The very name of the brewery leaves no room for doubt in that department: The Hop Concept.
Launched in 2015 in San Marcos (California, United States), The Hop Concept Brewing is part of a crystal-clear process: "Each season, we release a limited edition using different aromatic and flavorful hop combinations to bring out a specific character. Four IPAs, each available just once a year, and all crafted by The Hop Concept, the same team of lifelong brewers behind Port Brewing Company."
So, here we sit with the beer brewed in August for the Hop Freshener Series: Lemon & Grassy. At this stage, we already know practically everything — at least regarding the intentions of this beer.
Slightly hazy and with a nice deep gold colour, our Lemon & Grassy is very floral on the nose, and, from the first sip, already meets all expectations. Lemon peel, lemon zest, and citrus are forward, and the malt body brings in the grassy side.
If you're looking for a fresh, zesty, moderately bitter beer with floral notes, you've found it. It's a kind of IPA without any aggressiveness. An introductory IPA, as it were. And a very easy one that leaves only good memories.