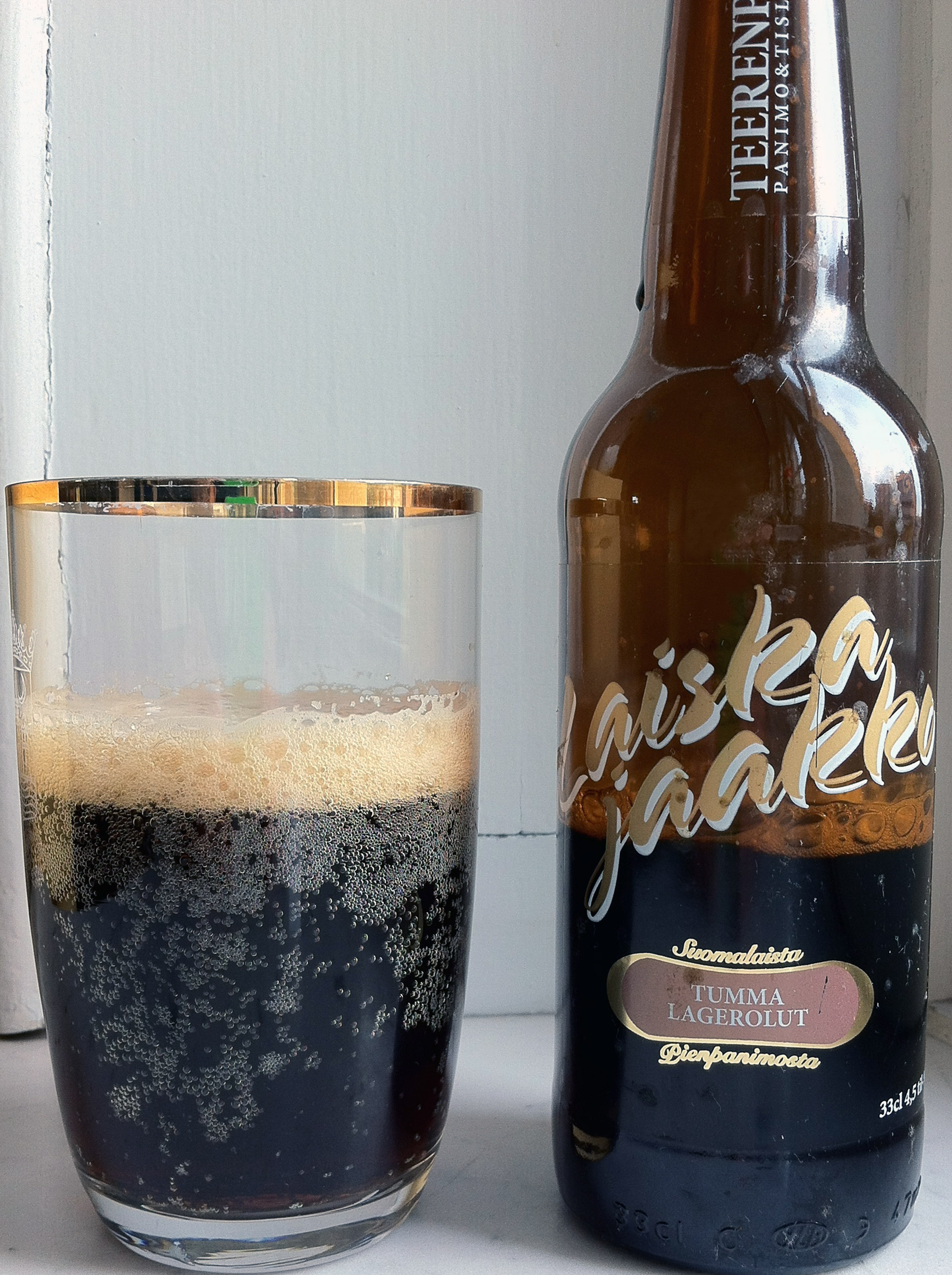 An Unloved Beer?
I don't know about you, but I think for my part that one finds fewer and fewer dark lagers. Or at least much fewer than one once did. This style, native to Bavaria, seems to have fewer followers today. Try it: Check out the beer list of a specialized bar. There's little possibility you'll find one.
Nevertheless, this style had considerable success for a long time. In Germany, of course — the key country on the subject —, but also in most countries in the northern half of Europe.
The advent of pils started an initial decline; then the craft movement reawakened it for a while, but then eclipsed it again.
It's a shame for this excellent beer style, with such an intense aroma (particularly the so-called "Munich Dunkel" — the benchmark type, in my opinion).
Let's take this Finnish Lagerolut (i.e. "lager beer") from Panimoravintola Teerenpeli brewery (Lahti). When I went to Helsinki I had difficulty finding it. Yet, this bottom-fermented beer does not disappoint. I would even say that its nose alone is worthy of everybody's interest. There's a rich and elegant deep malt sweetness that invades your nostrils.
Such is the first big asset of this style: the bouquet. I found this combination: Foamy, toasty, and musty. Whatever it is, a dark lager (sometimes called "black pils"), without fruity esters and without diacetyl, is always of a surprising frankness.