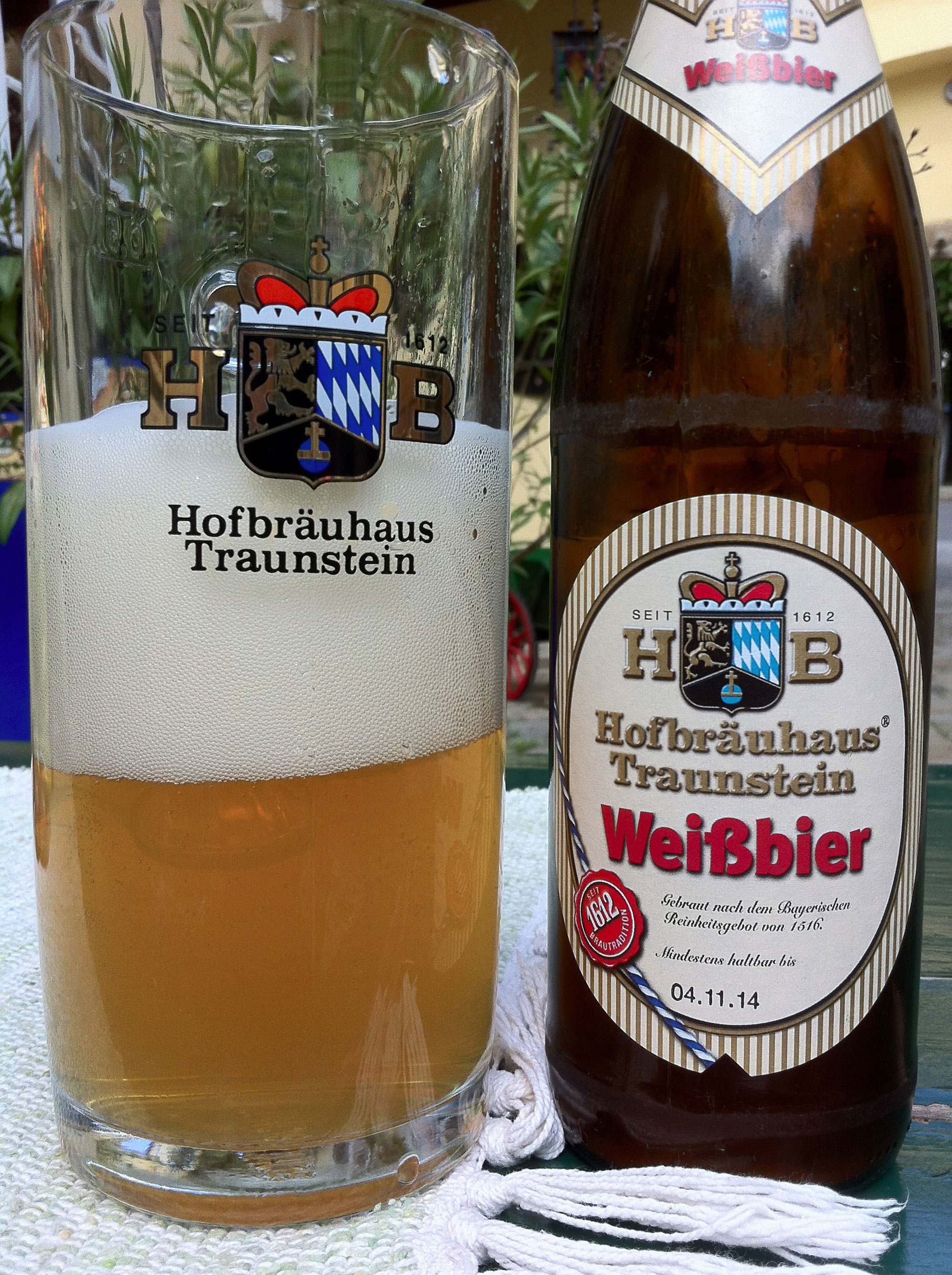 Historic Wheat Malt
Weissbier, weizenbier, and hefeweizen are what white beers are called in in Bavaria; that is to say beers where malted barley is replaced with malted wheat — wheat, the third most produced cereal after maize and rice. The peculiarity of Bavarian weissbier is that it never contains spices, when elsewhere some do not hesitate to add them.
The Hofbräuhaus Traunstein brewery (Traunstein, Bavaria, Germany) opened in 1612. At that time it was the Elector of Bavaria's monopoly. In 1982, this historic company was the first in the world to have wheat beer on tap. Now, it possesses mini-breweries in Munich, Cologne and Berlin.
This 5.5%-ABV white beer emanates beautiful malty notes. Medium-bodied, it is characterized by a grassy bitterness, a delicate sourness, and a surprising oily texture (no harshness at all). This is a solid and nice weissbier to try.