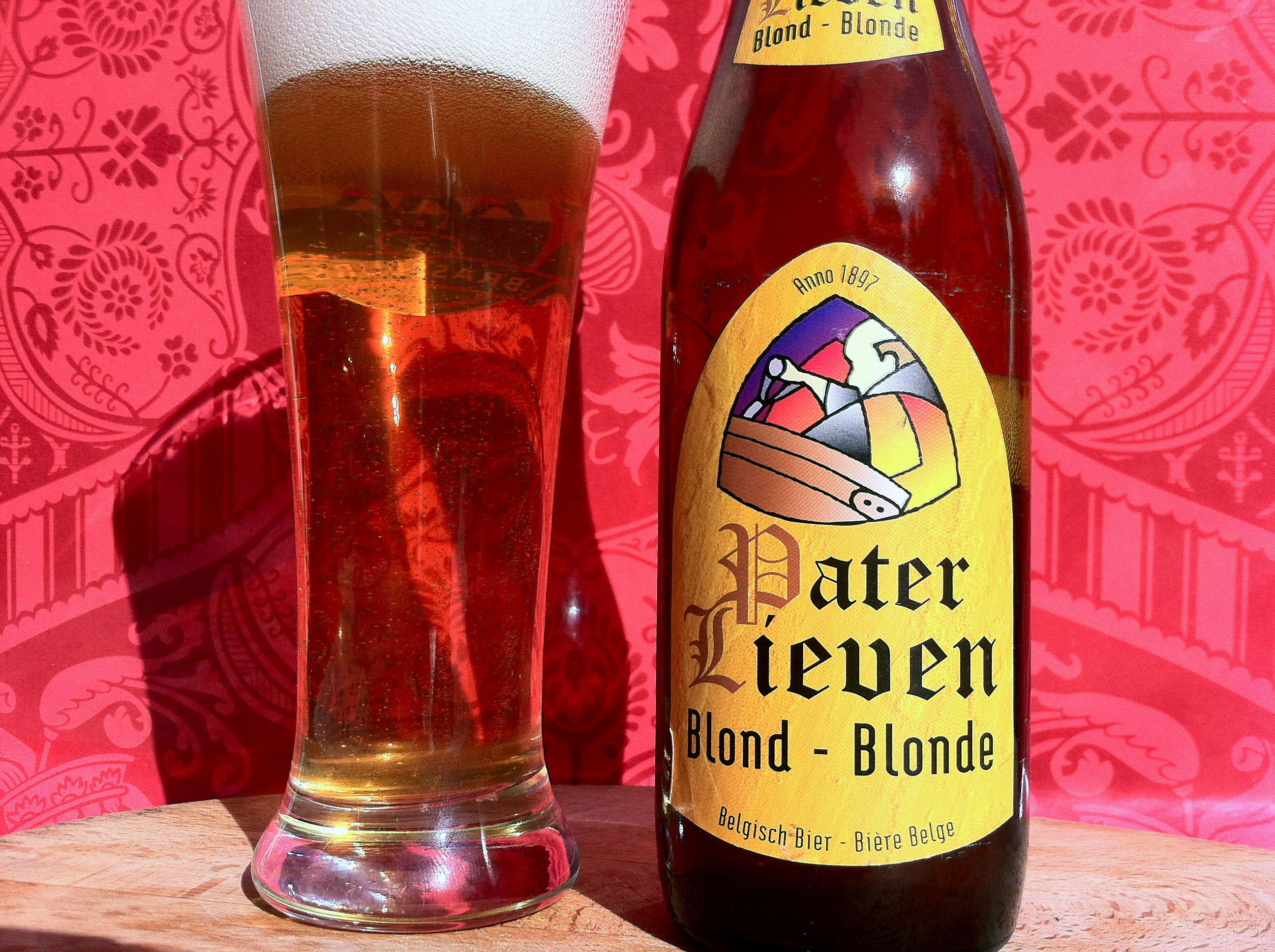 Fresh and Surprising
Pater Lieven Blond: Top-fermented with a second fermentation in the bottle, this Belgian pale ale, logically enough, comes in at 6.5% ABV. The thick head collapses after some minutes, which is also logical since these beers are low in carbon dioxide.
Its big asset is its aroma – very fruity – and its strong character, which emerges with the first taste: bittersweet with a backdrop of juicy apple. But this easygoing Pater Lieven should be drunk quickly, because a kind of curious spoiled flavour settles in gradually — a matter of personal taste, perhaps.
This beer is made by the Brouwerij Van Den Bossche (Sint-Lievens-Esse, East Flanders). It was established in 1897 and is still owned by the same family. This particular beer was created in 1957 to celebrate the village's patron saint, "Pater Lieven."