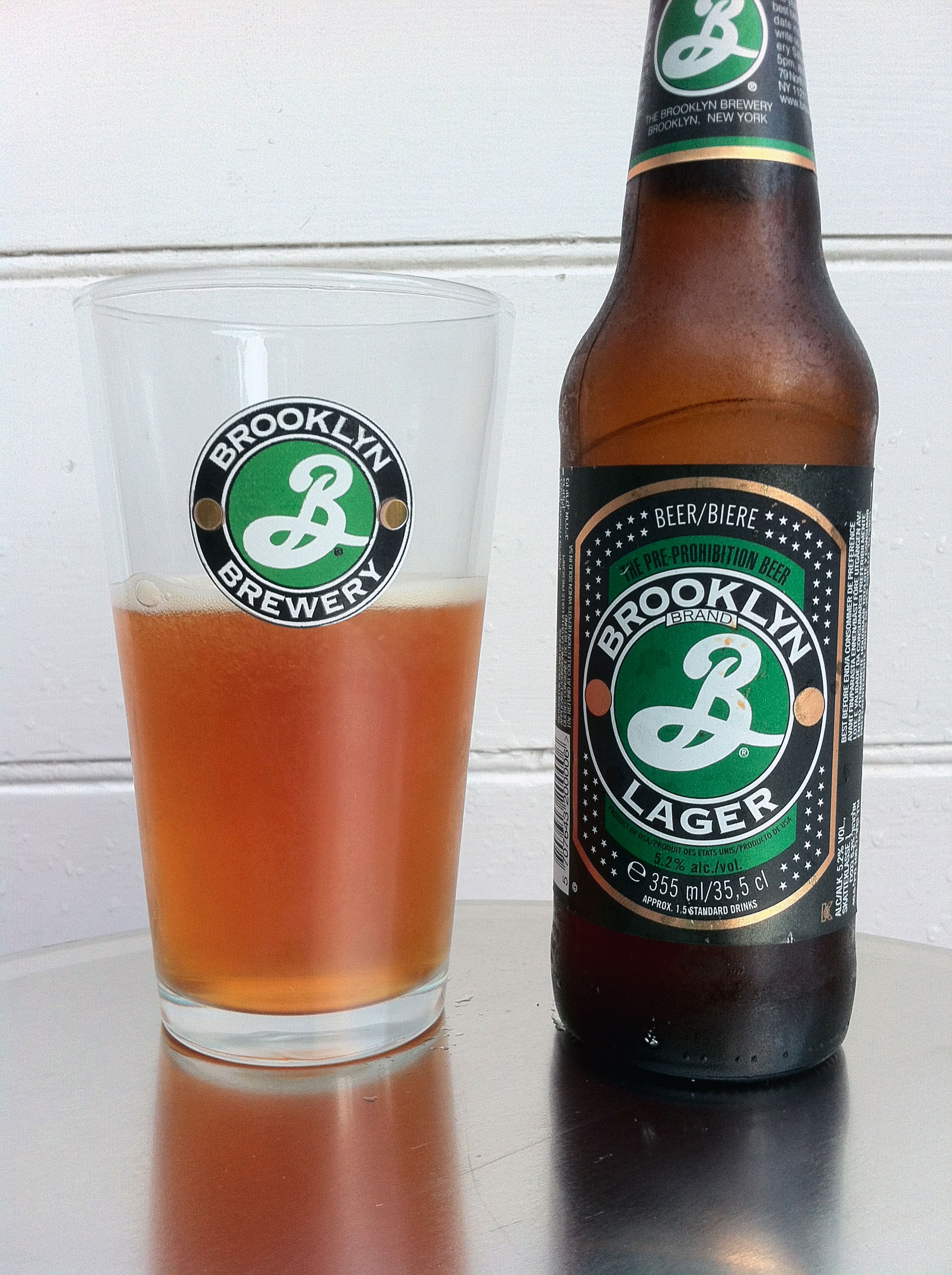 Brooklyn Lager: A Malty Profile
Here is a Lager from the Brooklyn Brewery, founded in 1988 by Steve Hindy and Tom Potter — have you noticed the number of pairs who launch breweries? Having begun around New York City, they settled down in a former factory in Williamsburg, Brooklyn, the most populous borough of the Big Apple. Since 1994, Garrett Oliver has been the brewery's brewmaster, and has written several books on the subject.
Ratebeer classes this beer as an amber lager — which, I think, is a sort of catch-all category. Here the amber side, however, seems to indicate a very malted presence. According to the brewery's Web site, these are American two-row malts, widely believed to be the best barleys for malting and brewing. We'd still need to know precisely what two-rows we have here… That has an enormous impact on the flavor, for example.
In any case, I'll dare to make no mention of the hop angle here. The aroma is sweet and reminds me of candied sugar. Which reminds me of two-row Caramel Malt 10 L, a roasted caramel malt that imparts the golden (amber) color we find in the glass. And we find in this beer, and perfectly balanced, the sweetness of this North American malt.
Otherwise, and certainly too quickly said, this beer is crisp and clean, finely carbonated, and very soothing once drunk.
After an East India Pale Ale, an excellent malty session beer, thoroughly enjoyable!