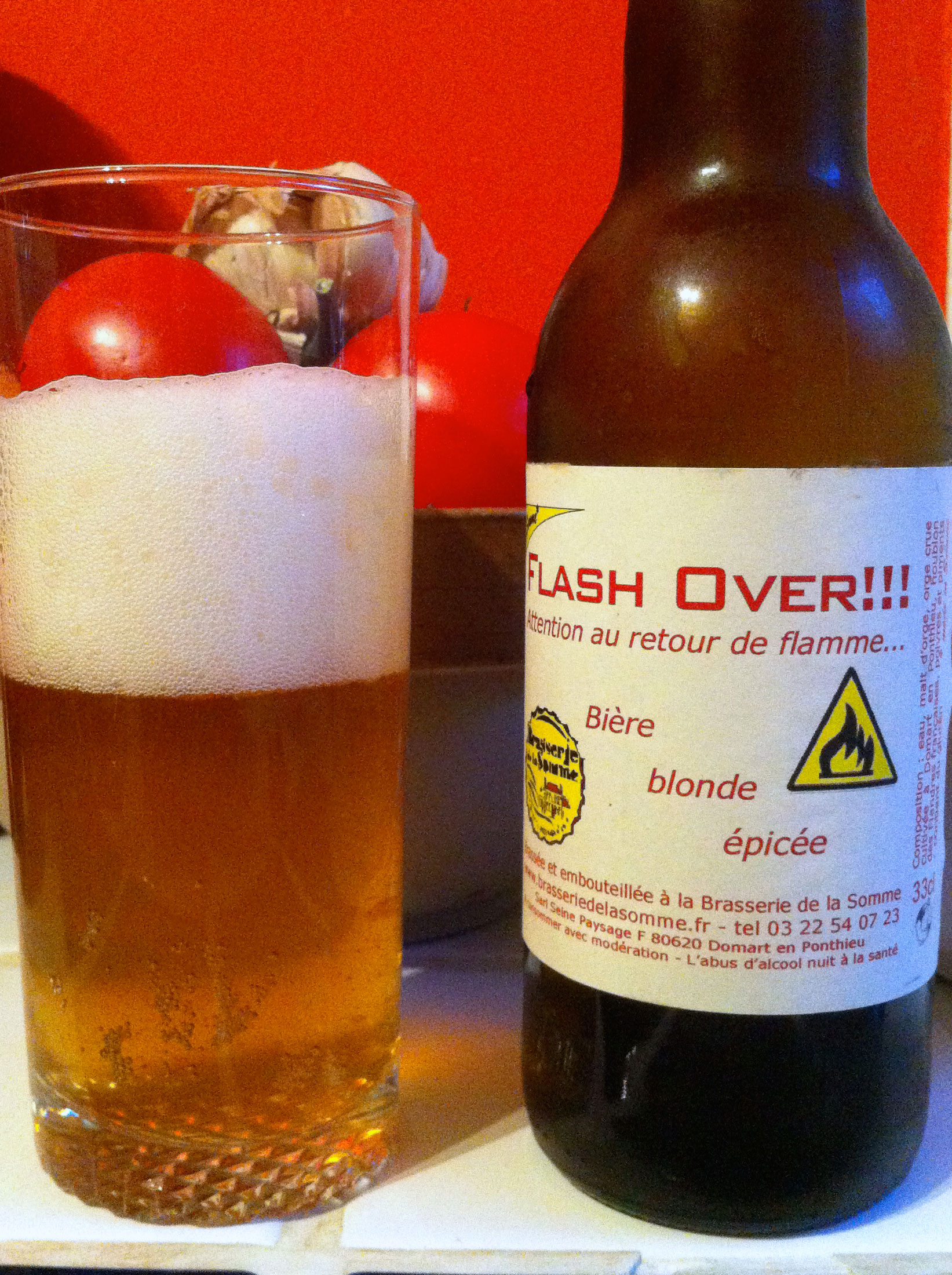 Flash Over!!!
A good friend gave it to me: "You'll see, it's surprising." She added: "Astounding, in my opinion." Well, it's always a delicate situation when somebody praises or extols something in advance. It pre-empts the discovery. Final result: One is often disappointed.
Not this time! This almost unknown beer amazed me. Not with its high zythological value but with its audacity, as predicted by the name: Flash Over, with three exclamation points.
It's a spicy ale. And I mean spice, as in pepper and chilli. But honestly, the taste balance achieved by this fanciful project is exemplary. With low carbonation, creamy texture, floral flavours, and a hint of yeast, this beer has managed to exaggerate nothing with its spiciness. Using my personal terminology, I might call it a honey pepper ale. A treat, for curious people.
It's made by the Brasserie de la Somme (Domart-en-Ponthieu, Picardie, France), a micro-farm-brewery created in 2010, which seems well-born.