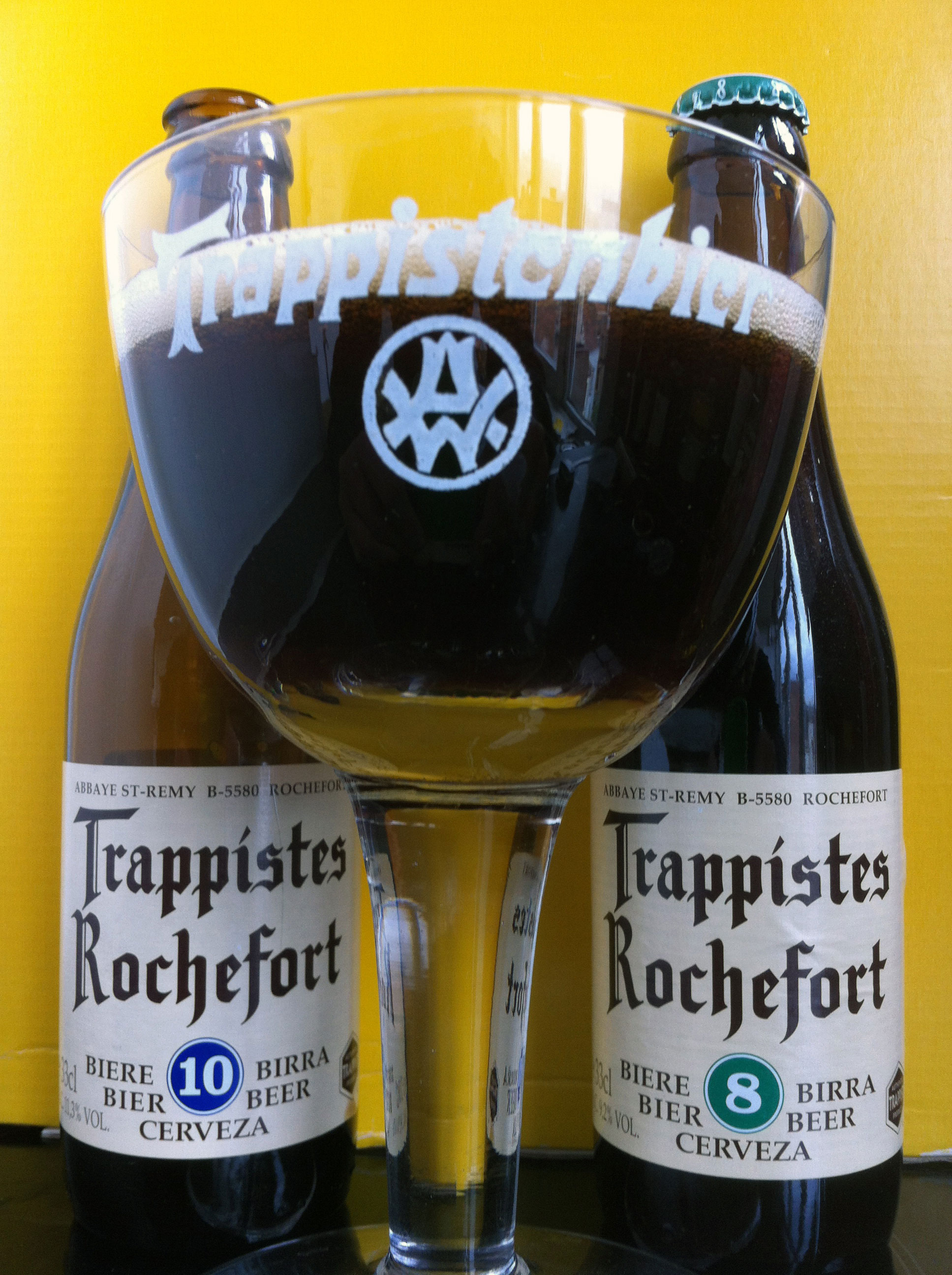 Wonderful… Splendid… Extraordinary… Rochefort 10
"This lovely beer has to be drunk with measure! It is often called the Marvellous." This is the great comment coming from the International Trappist Association, made up of 18 monasteries of the Cistercian Order of the Strict Observance; it is this association that grants a monastery the right to use the label "Authentic Trappist Product."
Is the comment too laudatory? Certainly not. This beer is regularly listed among the best in the world. Many are those who compare it with Westvleteren XII, the "unrivalled star." Moreover, many blind tests show that they are very difficult to distinguish. In these conditions, a priori objective, I finally picked Rochefort 10 — which Beeradvocate and Ratebeer simply rate at 100!
The abbey of Notre-Dame-de-Saint-Rémy (Rochefort, Belgium), founded in 1230, decided in 1899 to set up a small brewery whose production remained absolutely local until 1952. From then, the Six, the Eight and the Ten Belgian degree Rocheforts have been shipped to stores. And no beer aficionado has complained so far…
Surely I will not add anything very original to the countless comments that have come in on this 10 (11.3% ABV, in fact). Wonderful… Splendid… Extraordinary… But it may be interesting to note that it consists of Hallertauer Hersbrücker and Saaz hops; and that the malts are: Pilsner 2 Row, CaraAmber, Caramel Crystal, Chocolate and Special B. These, combined with ancestral know-how, produce this profoundly fruity Trappist that every self-respecting Belgian brew-master has tried at least once to imitate. In any case, no one has the right not to taste it.