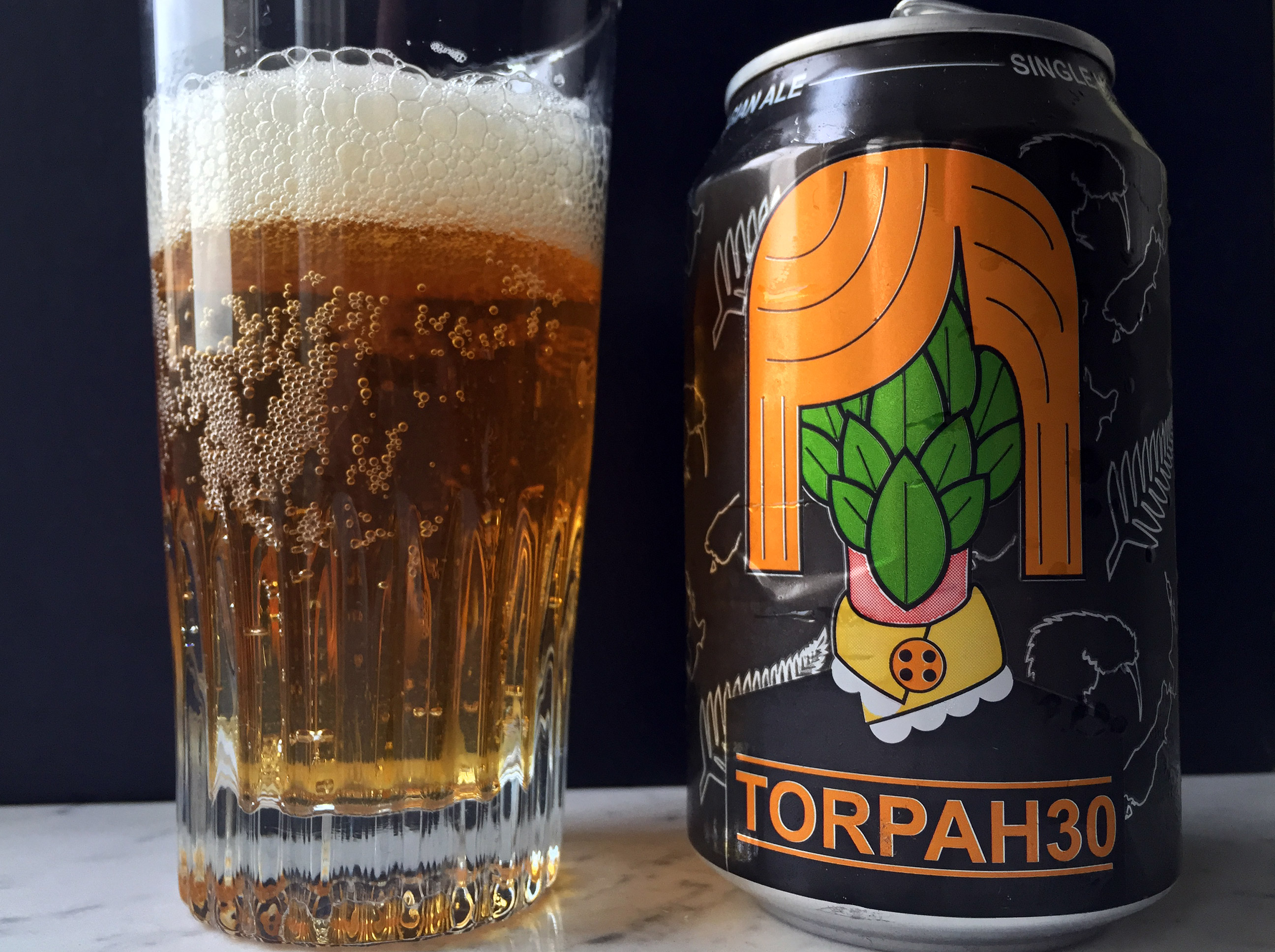 Do You Know Wai-Iti?
What in the world does this funny name have to do with what we have before us today?
Here is a Belgian ale, brewed in Belgium at the Brasserie C (Liège), with 6% ABV and 29 IBUs and called Torpah 30.
And so?
Let me get straight to my point: Wai-Iti is the name of a hop released in New Zealand in 2011. We're familiar with the famous Nelson Sauvin hop that the Kiwis sent out to conquer the world starting in 2000. Now here's Wai-Iti. Nelson Sauvin has imposed its white-wine inspired character, appropriate for an island known for its Sauvignon Blanc vineyards, but Wai-Iti displays a very different personality.
The difference is already and fully explained technically by the alpha-acids percentage: Nelson Sauvin, 12-13%; Wai-Iti, 2.5-3.5%. Furthermore, the latter is not characterized by grape aromas, but by its nose of stone fruit and citrus.
I think that this is the first time I've encountered it (knowingly in any case).
The bitterness indication is at 29 (rounded to 30 in the name Torpah) — usual for a Belgian ale —, and the aromas of stone fruit are very present. But, but, but… What I remember most is its flinty flavour — as did the two other people by my side on this occasion. To put it simply, a moderately bitter beer with a dreary start, and with a short, yeasty and equally flinty finish.
Surprising…  A pleasant ale, after all, but I was expecting something more fresh and more spicy after learning about this hop…