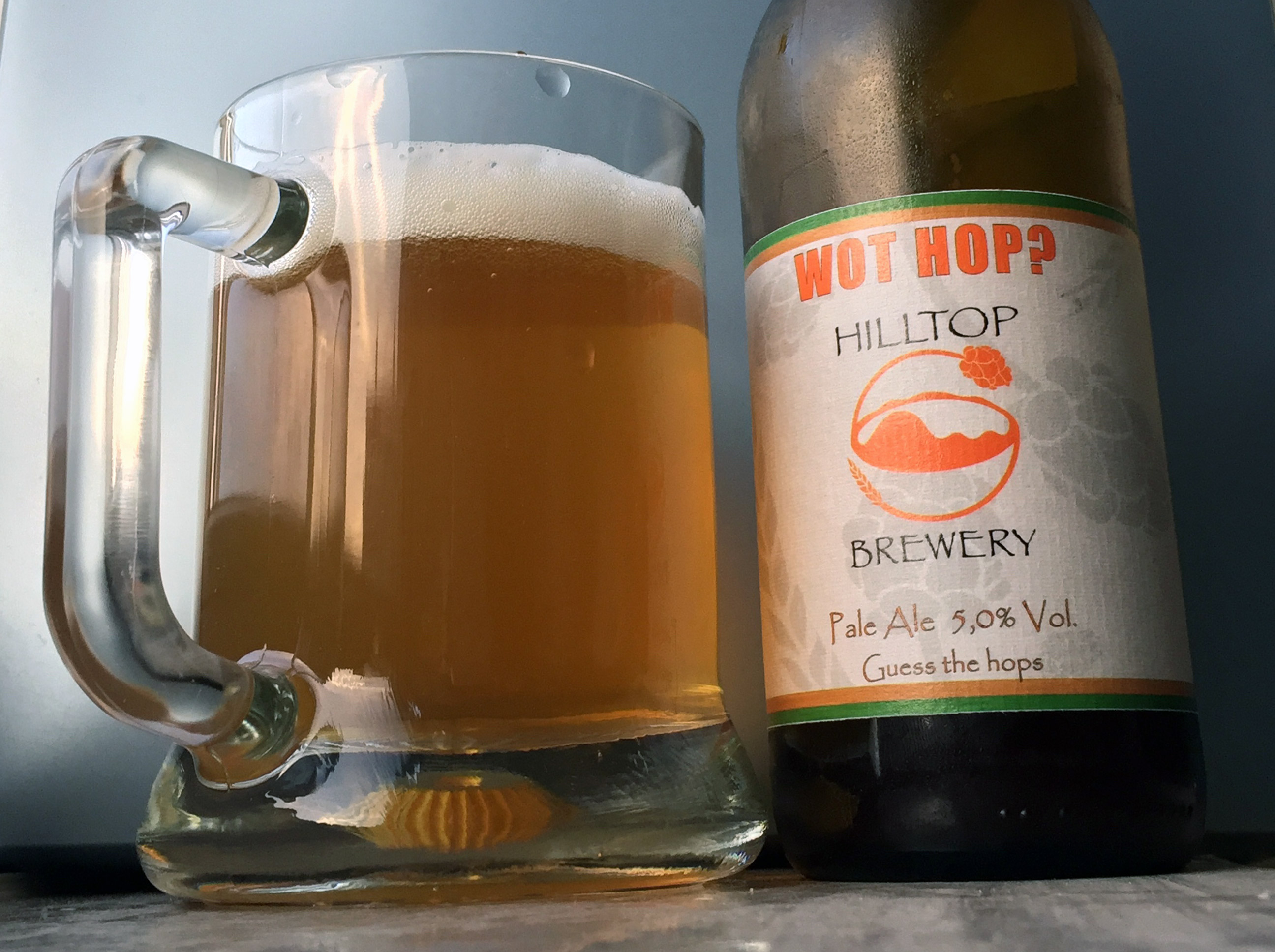 Hilltop Wot Hop and its Enigma
I ain't never seen anything like it before: Here is a label with the name of the beer and the name of the brewery — so far, nothing more than normal, and I would say nothing more than what's legally required. But at the bottom is the phrase "Guess the hops."
And, indeed, the label does not refer to any hops.
Every self-respecting beer lover has tried to find, even just once, what hops or malt he or she is enjoying when tasting a craft beer. (I personally once saw author and brewmaster Jef van den Steen put in the presence of some little-known beers and quickly find what others couldn't…).
So I tried. In all modesty, at times I have succeeded. Again, in all modesty, not very often. And this time… I failed.
Here is an Italian beer produced by the Hilltop Brewery (Bassano Romano, province of Viterbo), a true family business launched in 2014. It's a 5% ABV, 29 IBU English Golden Ale-style beer, with a grassy nose and a light bitter flavour.
A very good ale, in which I thought I detected Styrian Golding.
To find out the right answer, you note the lot number (on the left side of the label) and go to http://hilltopbrewery.it/wot-hop/. There are ten lot references in all, and therefore ten hops to find.
Mine was lot L17005, put on sale in March 2017, an ale with an English hop often used for dry hopping and characterized by an earthy profile.
Now it's your turn to try guessing!