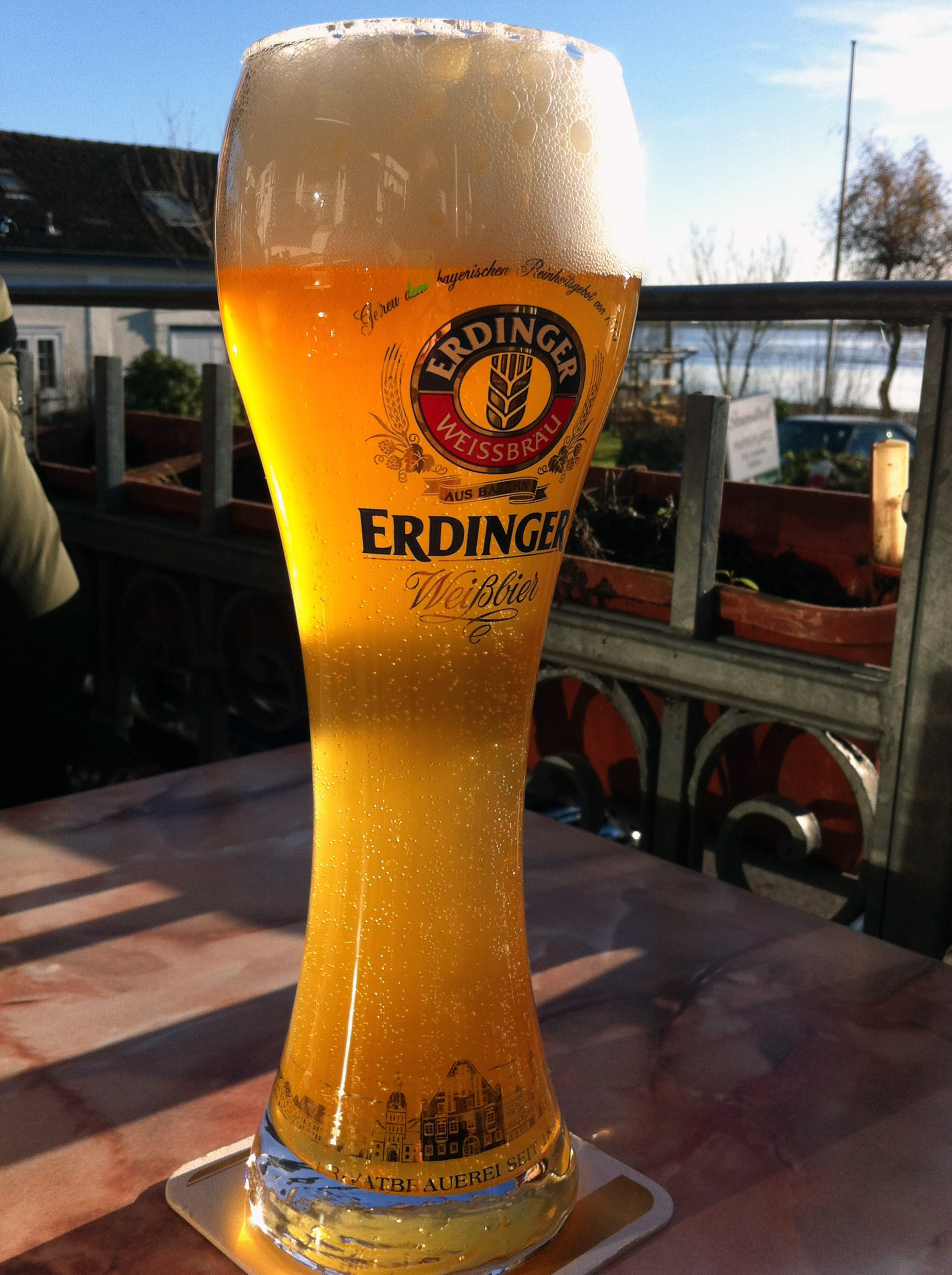 On One Side Tradition, Quantity on the Other…
It is not uncommon for certain styles of beer to be confused. Admittedly, there are so many recognized styles that that's understandable. For the average person, it's easy to become overwhelmed.
Consider, for example, this Erdinger Weissbier, from the Privatbrauerei Erdinger Weissbrau (Erding, Bavaria, Germany), founded in 1886. While I think that Americans — naturally I mean those who are beer lovers — would quickly say that what we have here is a "Weissbier", or even a "Bavarian Hefeweizen", I believe that things would be very different in Europe (not in Germany of course) and Quebec.
As a matter of fact, and particularly in Belgium and France, all wheat beers are grouped under the name bière blanche or witbier. And yet, what a difference between a Belgian Witbier and a Bavarian Hefeweizen!
So for once, I would like to say to all those who are under the influence of a well-known brand situated in Flemish Brabant that Weissbier and Witbier are not synonymous. It's perceptible to the taste, from the first sip, and even to the eye, as our photo shows.
It may be time for my country to realize that in matters of "blanche" or "wit" or "wheat", Bavaria is the true center of the world…