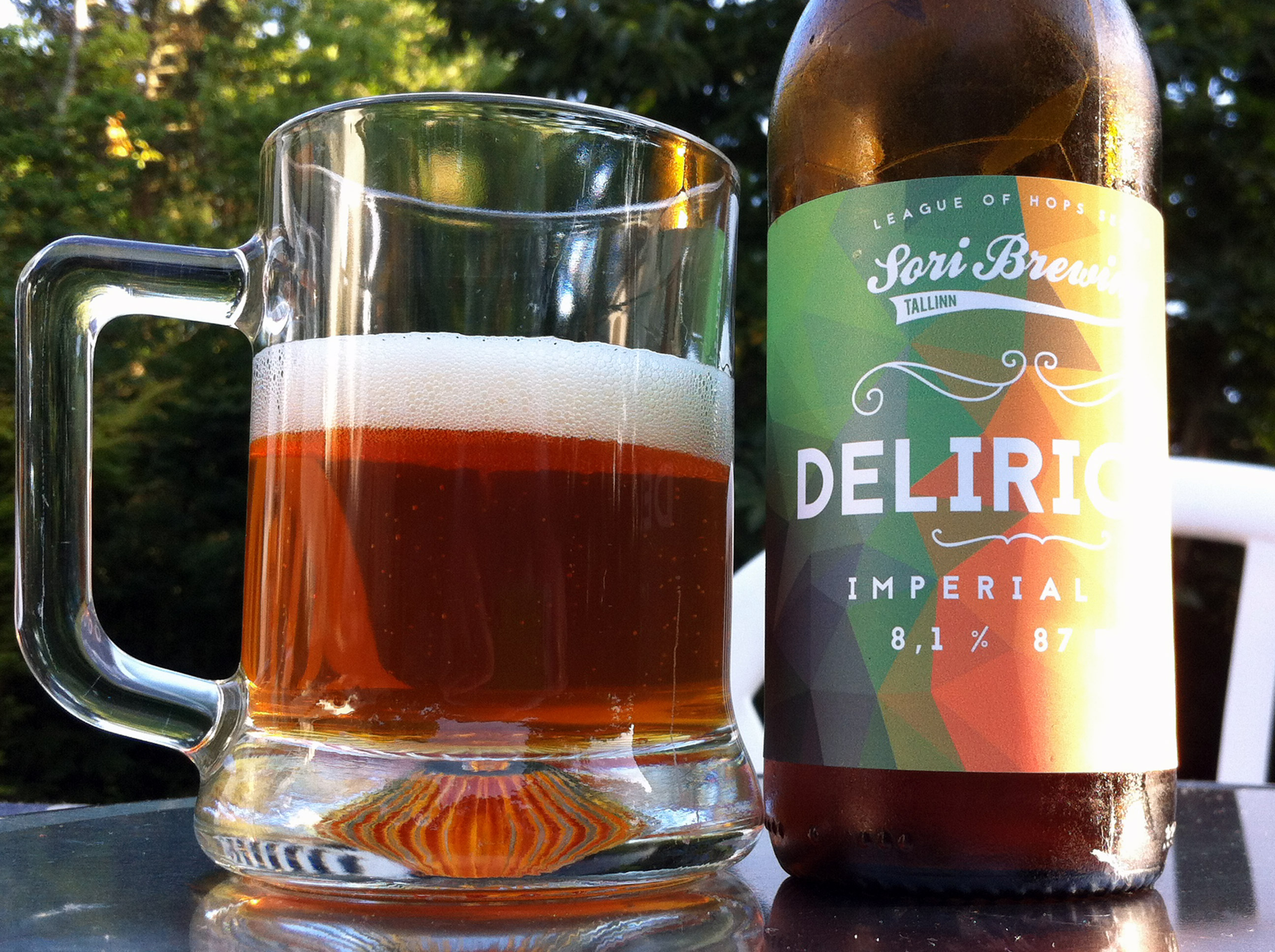 Delirious and Estonian, by Sori Brewing
Just a few years ago, craft beer and Estonia did not mix well. In only five years the situation has radically changed, although the overall consumption of beer declined in 2015 due to rising prices.
Firstly, two brands continue to dominate the market (Saku, owned 50% by Carlsberg, and Le Coq, owned by Olvi), but behind these two leaders, candidates are now more and more numerous, since a lot of microbreweries have emerged. Where once only two or three export beers from Belgium or Sweden could be found, we now find an amazing array of local and imported craft beers.
Among these new young breweries, Sori Brewing was founded in 2014 by Pyry Hurula and Heikki Uotila in Tallinn, through a crowdfunding operation. Pyry and Heikki are not Estonian but Finnish (regarding the motivation to settle outside Finland, see "Craft Beer in Finland with Django & Steven").
Delirious is an Imperial IPA (8.1% ABV, 87 IBUs) and has everything to excite both the mind and the palate (especially its hops – Citra, Mosaic, and Simcoe). It's a well-balanced beer, which was not automatic because this DIPA is phenomenally bitter. I rarely enjoy a juicy beer of this kind. I greatly appreciated this one, also because it's somehow an old-fashioned DIPA: bitter, bitter, resolutely bitter, but without forgetting the malt.