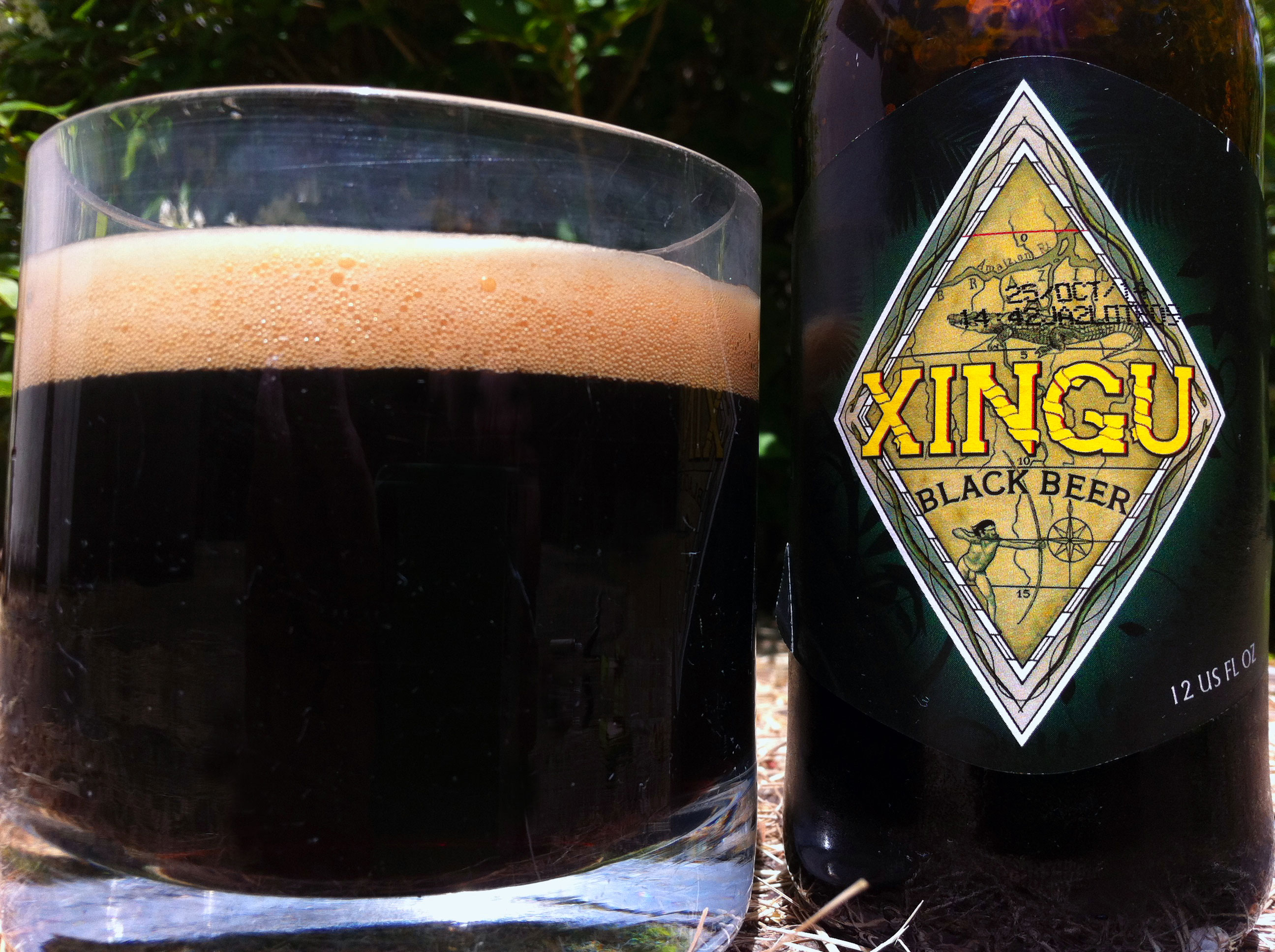 Brazilian Surprise
For the anecdote, this 4.6% ABV is a tribute to an ancient style of beer – a South American fermented beverage dating back 4,000 years – brewed by the Amazonian Indians, who used manioc root or roasted corn to make it.
The name, Black Beer, is really not inappropriate: An opaque dark brown color, with a brown-colored, thick foam. A resolute roasting of the malts — mainly 2-Row Pale malt (UK) — gives the brew its coffee and molasses aromas. This dark lager beer has a surprisingly light texture; the taste is rather sweet with a slight earthy bitterness. An exotic beer, and also exciting because it's quite unique in the mouth. My attempt at describing it would be to call it "a black silk beer."
Named after the Rio Xingu, Xingu Beer emanates from the Cervejaria Sul Brasileira (Santa Maria, Rio Grande do Sul), headed by Cesario Mello Franco, a Brazilian pioneer in craft brewing.