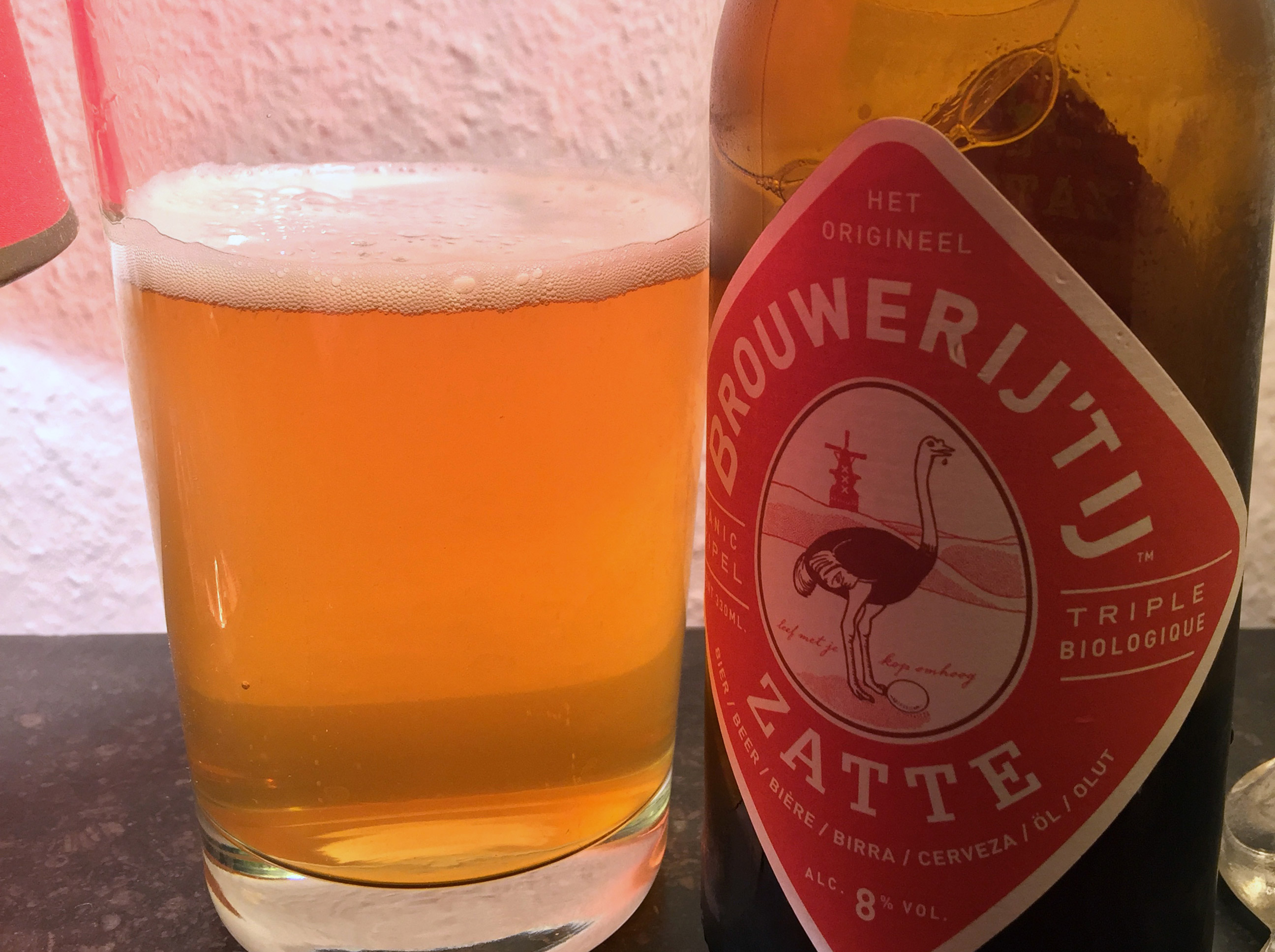 An Organic Classic Triple from A'Dam
Yes, I know. I should have used another glass. But this one was the only one I had on hand. Because what we have here is a triple for which a goblet, also called a "chalice," would have been better suited — or a tulip glass, or even a large snifter, which captures and enhances volatiles. Well, I had to settle for this pint glass, which many consider unsuitable for tasting a beer. De facto, all the aroma and gas presumably escape. A triple has nothing to do with an Irish stout…
And yet, despite this sturdy inadequate container, I highly appreciated this Zatte, an organic 8%-ABV triple from the Brouwerij 't IJ, founded in 1985 in Amsterdam (North Holland, Netherlands) by Kasper Peterson — who decided to call a halt in 2008, when Patrick Hendrikse and Bart Obertop took over the operation.
This is really an excellent triple. Very tasty and full-bodied, our "Zatte" immediately reminds you of Belgian classics with its rounded malt flavour, which never becomes really sweet. As appropriate, the finish is rather dry, but subtly, with a long spicy presence which endures in the aftertaste.
An undeniable fresh success!