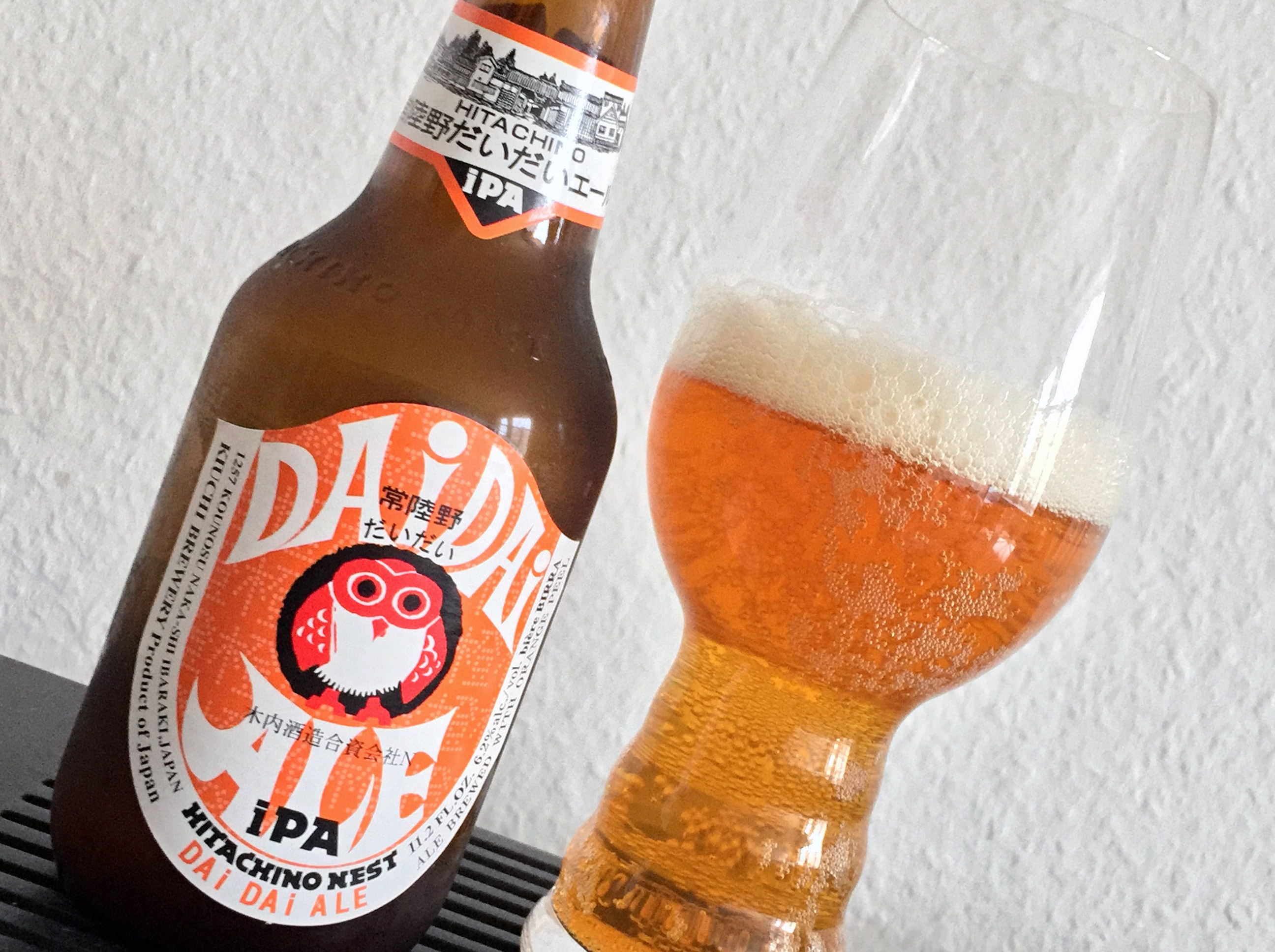 Dai Dai Ale: Delicious in its Own Way
I recently came across an article entitled "The Top 6 Beers in Japan." The six beers mentioned are all produced by the country's four major beer producers: Asahi, Kirin, Sapporo, and Suntory. I guess the article has to be understood as a Top 6 of the most popular, most consumed beers.
Admittedly, it's true that the craft-beer market is still far behind that of the beers of this quartet. But, times are changing, little by little. I cite as evidence the recent takeover of the US craft brewery Anchor by Sapporo. The acquisition of part of the craft sector by a giant of the industry is a phenomenon which is becoming less and less rare.
The Kiuchi Brewery (Naka, Ibaraki Prefecture), a sake producer since 1823 and a brewery since 1993 and known under the name Hitachino Nest Beer, constitutes — along with others including Baird Brewing Company, Minoh Brewery, and Yo-Ho Brewing — a rising craft force which shows no sign of running dry.
In a country where lager reigns, here is an IPA (6.2% ABV, 17 IBUs) made with three hops (Bourgogne, Chinook, and Hallertau), two malts (Pale and Munich), and seasoned with local oranges (Fukure Mikan variety).
This time, I'll give the floor to those with whom I enjoyed it: "A sweet IPA with strong orange notes, a bit weird though seductive"; "Sweet malts, grasses, very refreshing yet off the beaten track"; "For IPA fans for the curiosity, because it's not an IPA but is stuck between different styles!"; "A strange beer, completely different from what I expected, but very pleasant, and delicious in its own way."
Worth a try… Is it not?