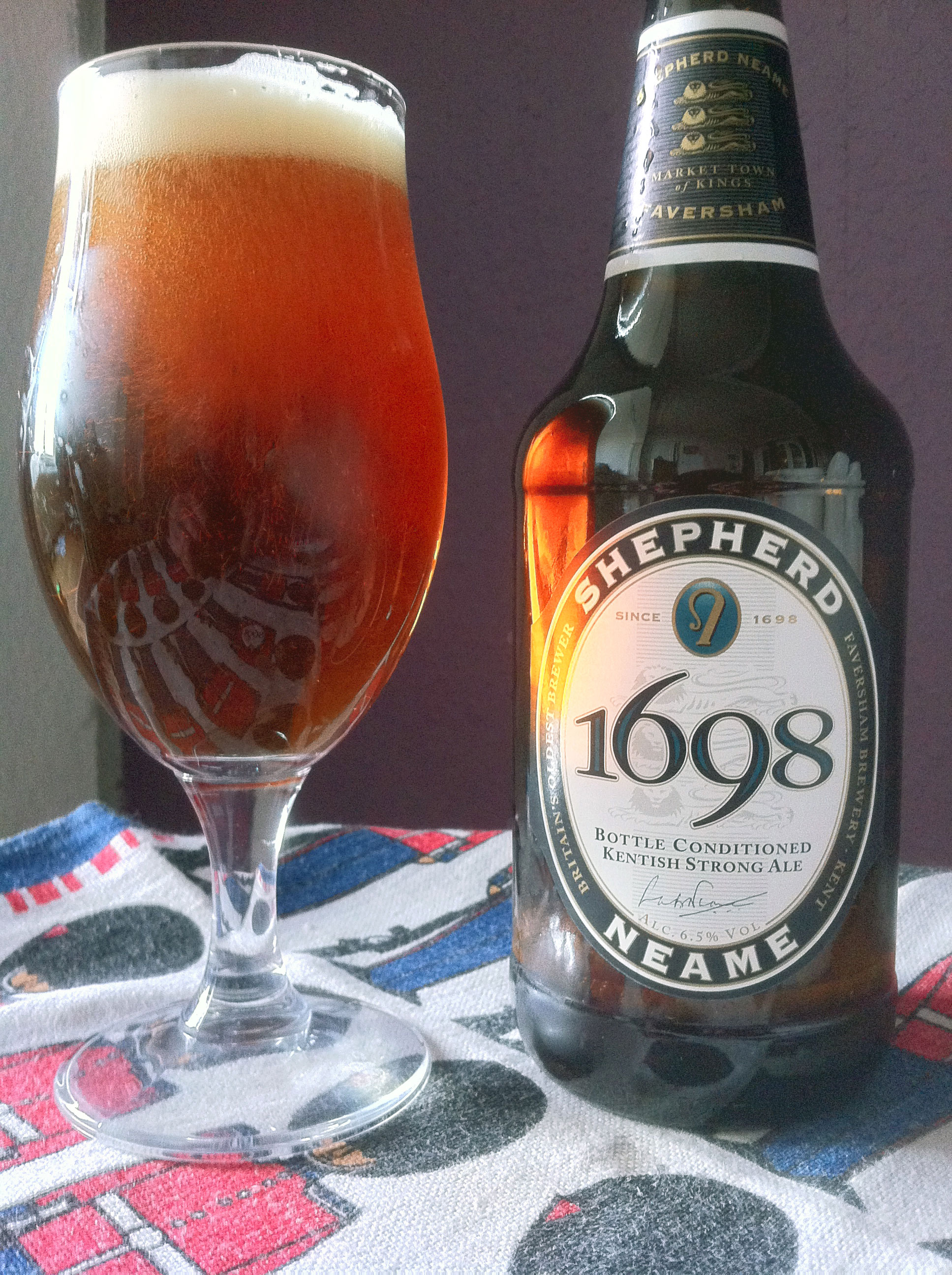 An Ale with a Kentish Accent
The Shepherd Neame Brewery was founded in 1698 in Faversham, Kent. So it should be stressed that this family-owned company is now synonymous with English real ale – and probably so is this beer, called "1698" and created to celebrate the tercentenary of Britain's oldest brewery. In fact, this product was re-launched in 2005 and changed from 10.5% to 6.5% ABV.
As the label says "only local hops and malted barley" are used; a little research shows that it's Target and East Kent Goldings hops and Pearl malted barley harvested in Kent.
The colour is auburn. The nose is roasted and fruity. The taste is really complex, slightly resinous, and releases something like butterscotch with a long-lasting bitter finish. To savour with a smoked cheese, I think.