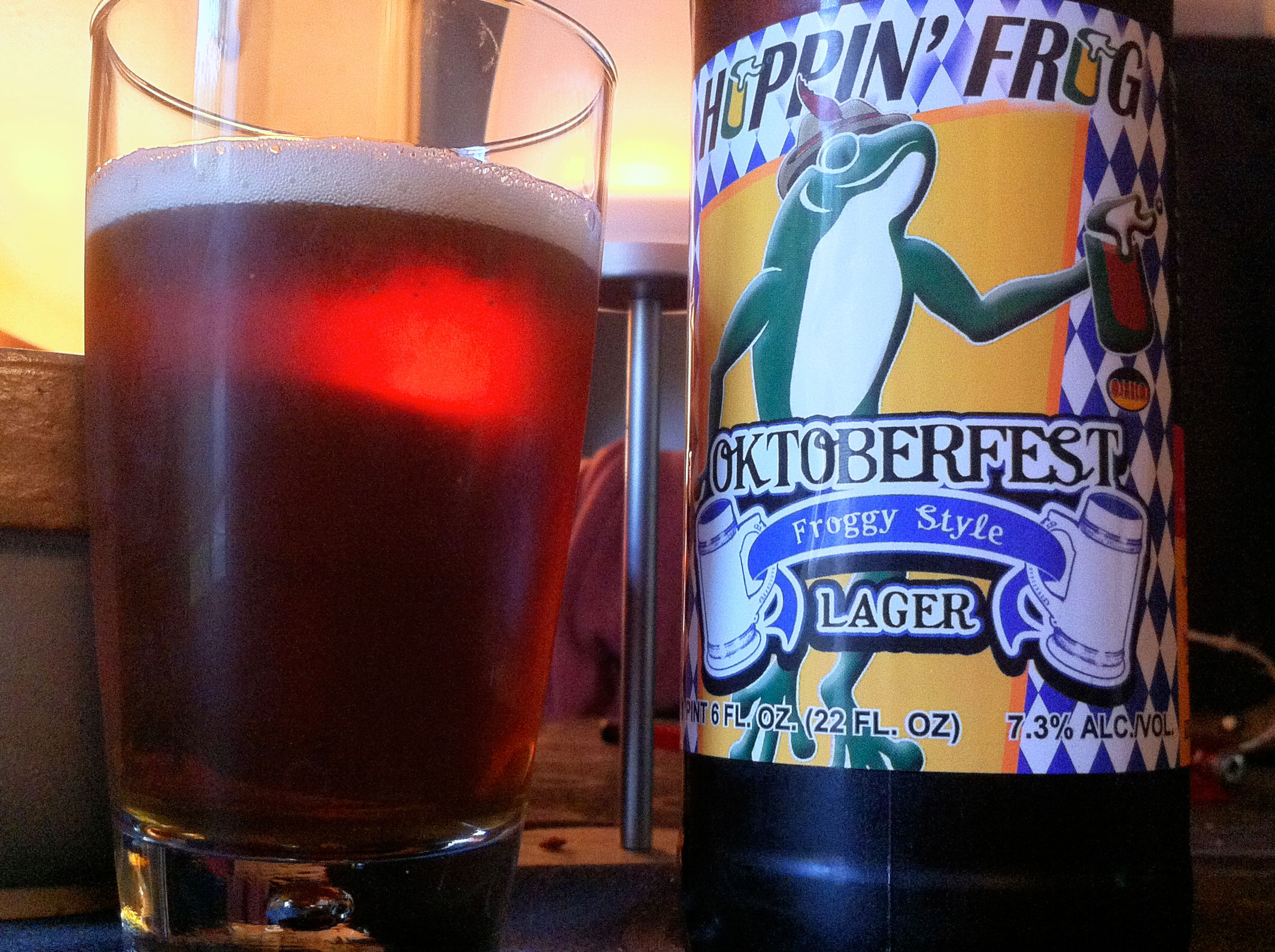 American Froggy (Bavarian) Style Lager
Established in 2006 in Akron (Ohio, USA) by Fred Karm, a brewer since 1994, Hoppin' Frog Brewery is the 17th-best brewery in the world according to Ratebeer. Karm made a stir last year by opening a Tasting Room — an open bar inspired by the best European taprooms, a kind of permanent beer attraction.
This Oktoberfest Froggy Style Lager (7.3% ABV, 20 IBU) is among the 40 beers produced in this microbrewery. Oktoberfestbier (a registered trademark) has been served since 1818 at the Oktoberfest — the world's largest beer festival, held in Munich (Germany).  As you would expect, this is a strong and traditional lager. And since 1990, Oktoberfest beers have been golden in colour; the classic darker version, of which this is an example, is produced in Bavaria for export to the USA.
This seasonal beer with a slightly weak nose develops a base of caramel, grainy, grassy flavor—very consistent with the style. The malt balance is nice, without crushing noble hop notes. With a moderate carbonation, and a lightly slick mouthfeel, this robust beer reminds one of harvest time. An enjoyable offering.