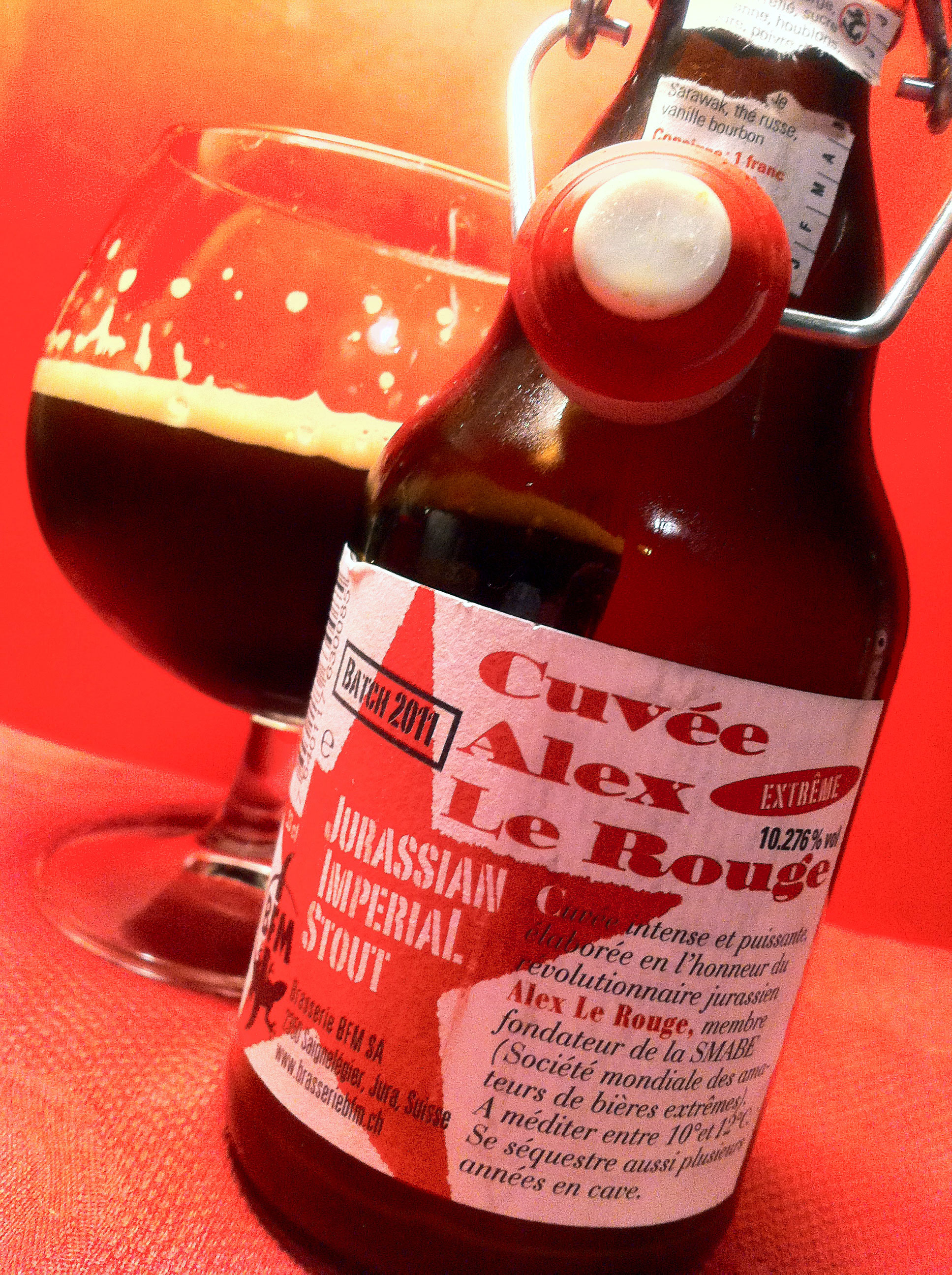 Alex the Red
On the label, this beer is certified "Jurassian Imperial Stout". Firstly, this beer comes from Swiss Jura. Then, it's in fact a Russian Imperial Stout, which justifies the very Soviet star – a little lizard acts as a sickle, to be certain that this Cuvée is definitively from a red and surprising Alex.
It's made by the Brasserie des Franches-Montagnes (BFM), a small brewery created by Jérôme Rebetez in 1997 and located in Saignelégier. It's known for using unusual or unorthodox ingredients.
To be clear, I adored it. With a sweet and sour nose, this ebony beer reveals a long and subtle bitterness, so well balanced. This strong stout (10.276% ABV) contains notably smoked tea, Malay pepper and vanilla. It's far removed from the usual. To taste immediately!