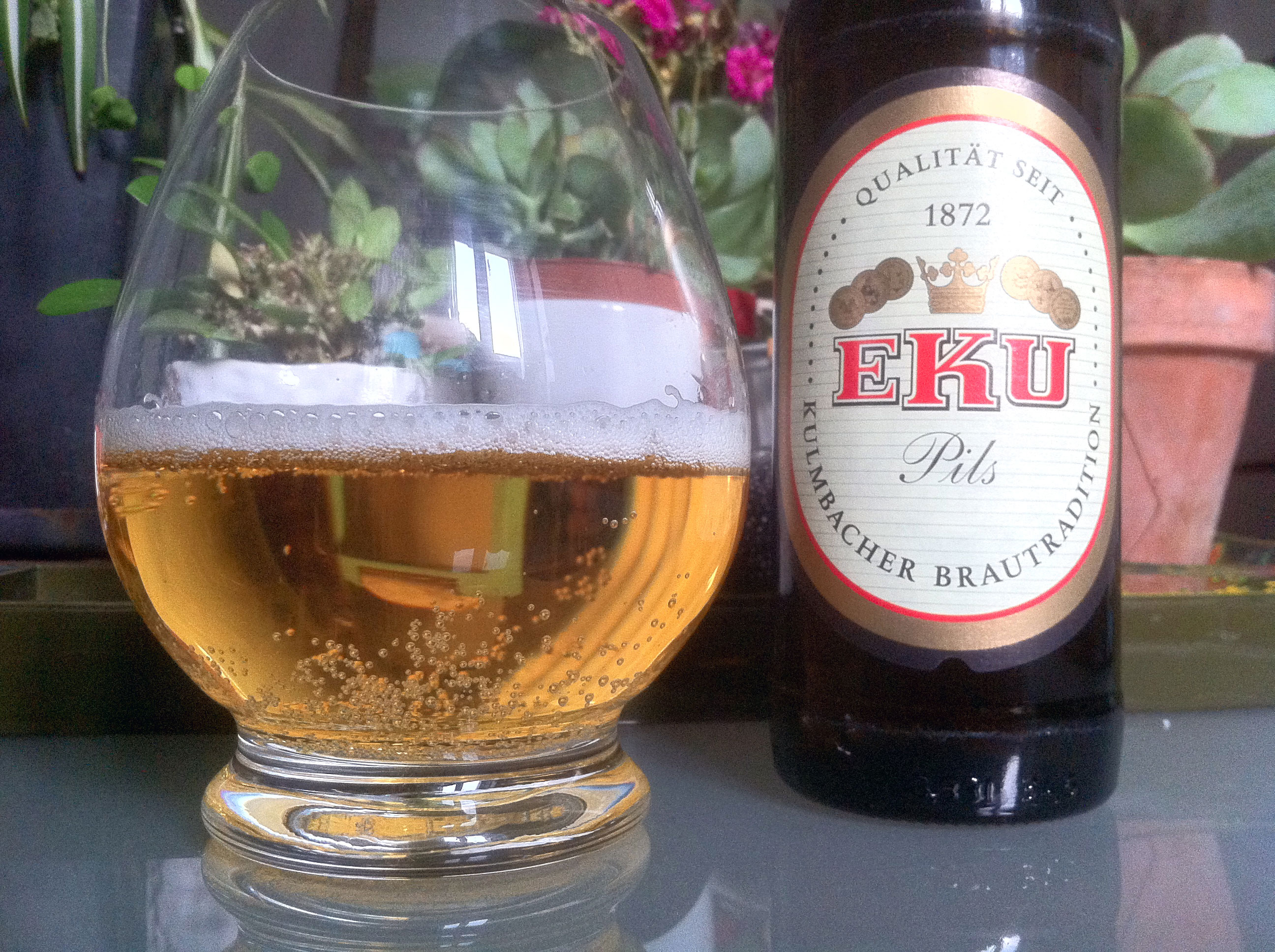 A Tempting Example of a German Pilsner
Pils is certainly the most popular beer in the world. It's a type of pale lager whose name comes from the city of Pilsen. It's a clear blond beer, bottom-fermented, with an alcoholic strength of approximately 5%. Its bitterness is moderate and depends on the type of hops used.
EKU pils is brewed by the Kulmbacher Brewery, founded in 1895 and settled in Kulmbach, in East Bavaria, Germany.
This pils exudes a light hoppy note and some Pilsner malt, the basis of a pale lager. This malt is the lightest coloured one and carries a sweet flavour. This interpretation of the genre is in the Kölsch style, with its typical straw-yellow hue. Truly a great, full-bodied pils.