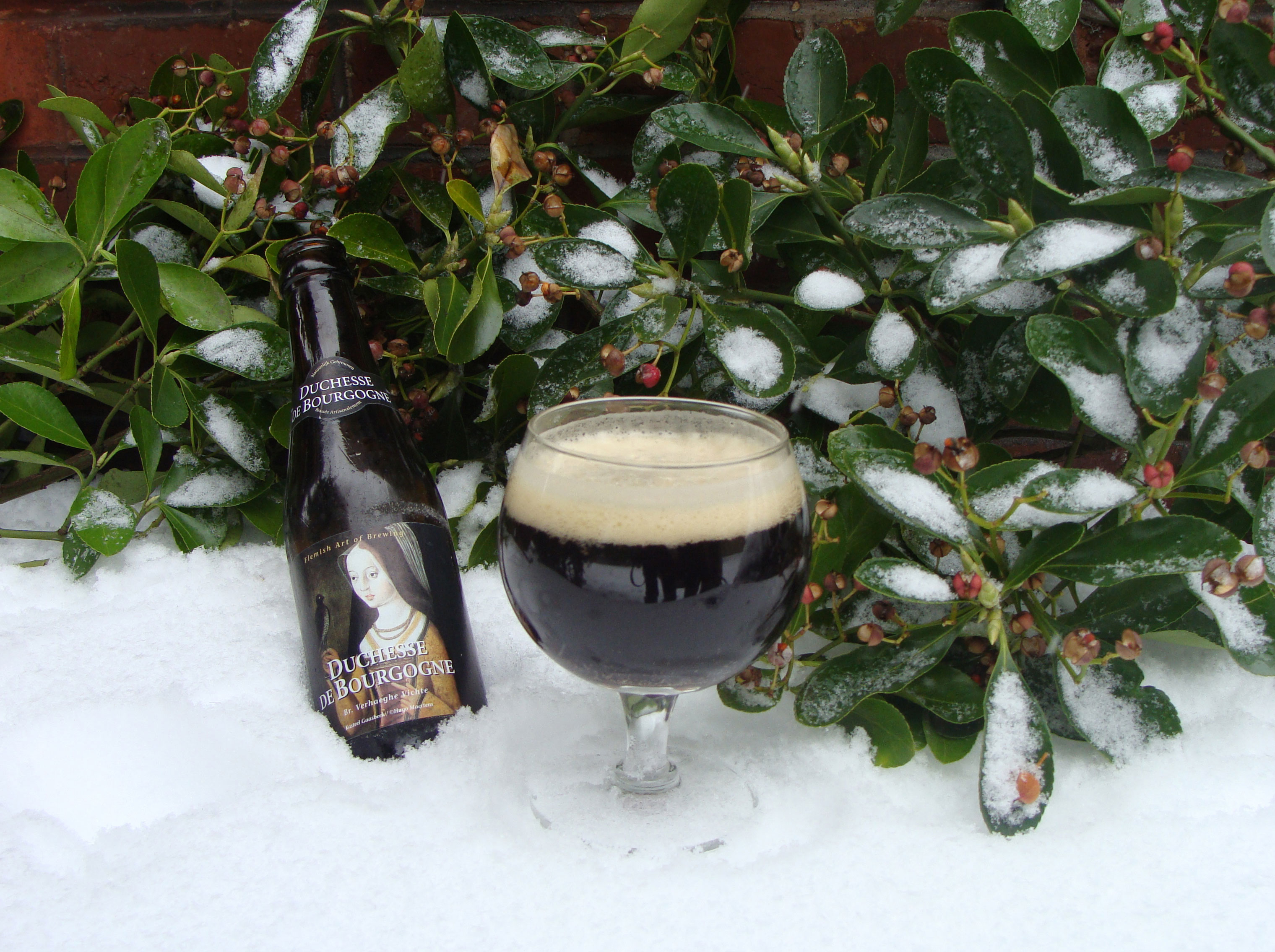 The Duchess
This dark beer from the Verhaeghe brewery, based in Vichte (West Flanders, Belgium) is brewed from a recipe dating back to the 18th century, double fermented and aged in oaken casks.
Named after Marie, the only daughter of the powerful Duke of Burgundy, Charles the Bold, it is a beer of strong character that owes its malty, fruity nose to the use of four varieties of roasted malt. A delicious, tannic beer, acidic and sweet, that leaves a pleasant bitterness in the mouth.
Its grapelike, fruity notes and ruby color remind one of the wines of Burgundy. One can easily imagine it washing down a meal of roasted meat and fruit.