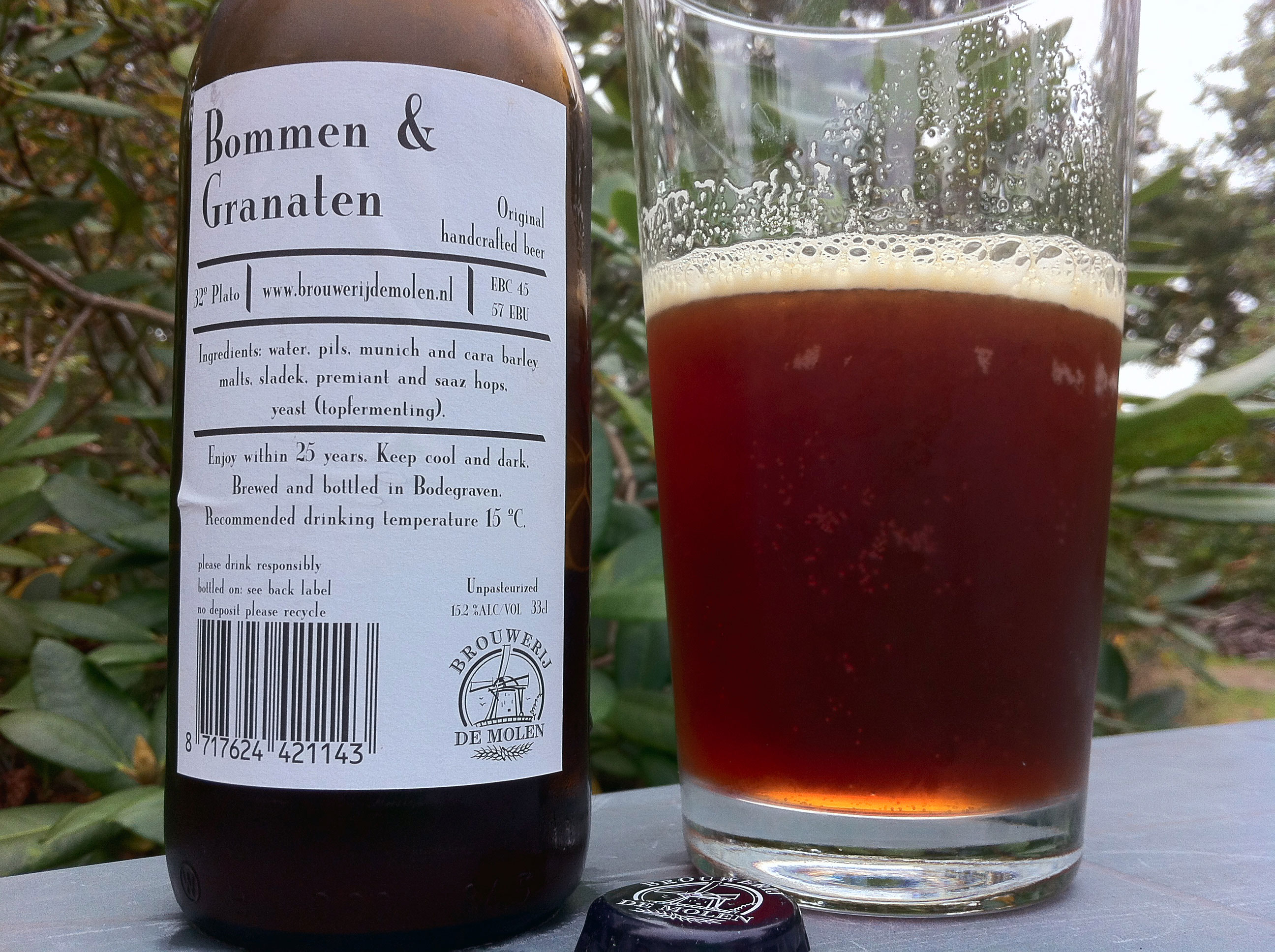 A Kind of Strong Beer Poem
Again we meet one of those beers with fanciful name from the Brouwerij De Molen (Bodegraven, Southern Netherlands). "Bommen & Granaten" means "Bombs & Grenades". In principle, a full programme… and it is!
15.2% ABV… A beer for serious purposes! In fact, a real experience, not recommended for weaklings. This is a barley wine, a style the ancient Greeks already spoke of. The first to be mass-marketed was Bass No 1, around 1870.
Obviously this one is a syrupy beer with zero carbonation, which a champagne yeast gives full throttle. Its aroma is rich and very malted (Munich and Cara, the latter resulting in high caramel notes). Drinking this heavy-bodied beer gives a big sweet punch. A disappointed challenge for the faint-hearted, a fantastic experiment for adventurous spirits.