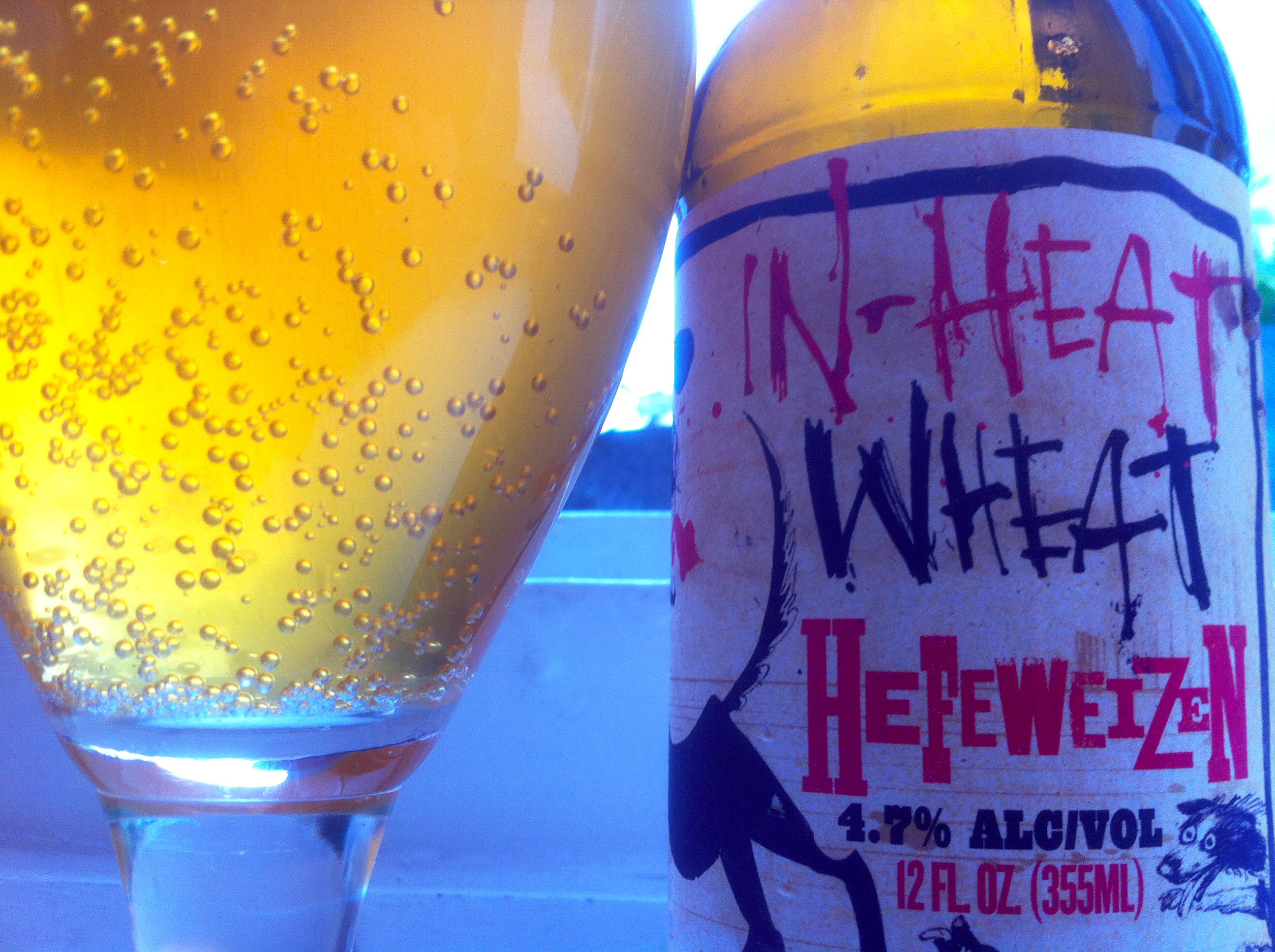 A Good Job from the Flying Dog
The Flying Dog Brewery's labels are rather noticeable, resulting in a very unique brand package. They are drawn by Ralph Steadman, an illustrator renowned for his cartoons and social caricatures. The brewery, now located in Frederick, Maryland (United States), was originally opened by George Stranahan in 1990 in Aspen, Colorado, as a brewpub.
This "In-Heat Wheat" is an American version of the German-style Hefeweizen, a cloudy clear beer particularly noted for its low bitterness – here, 12 IBU. The composition uses Malted White Wheat and Munich malt, and German Perle for the hops. This medium-bodied beer has a huge head and is pretty spicy. If you're searching for a nice refreshing beer for hot summer days, you've found it.