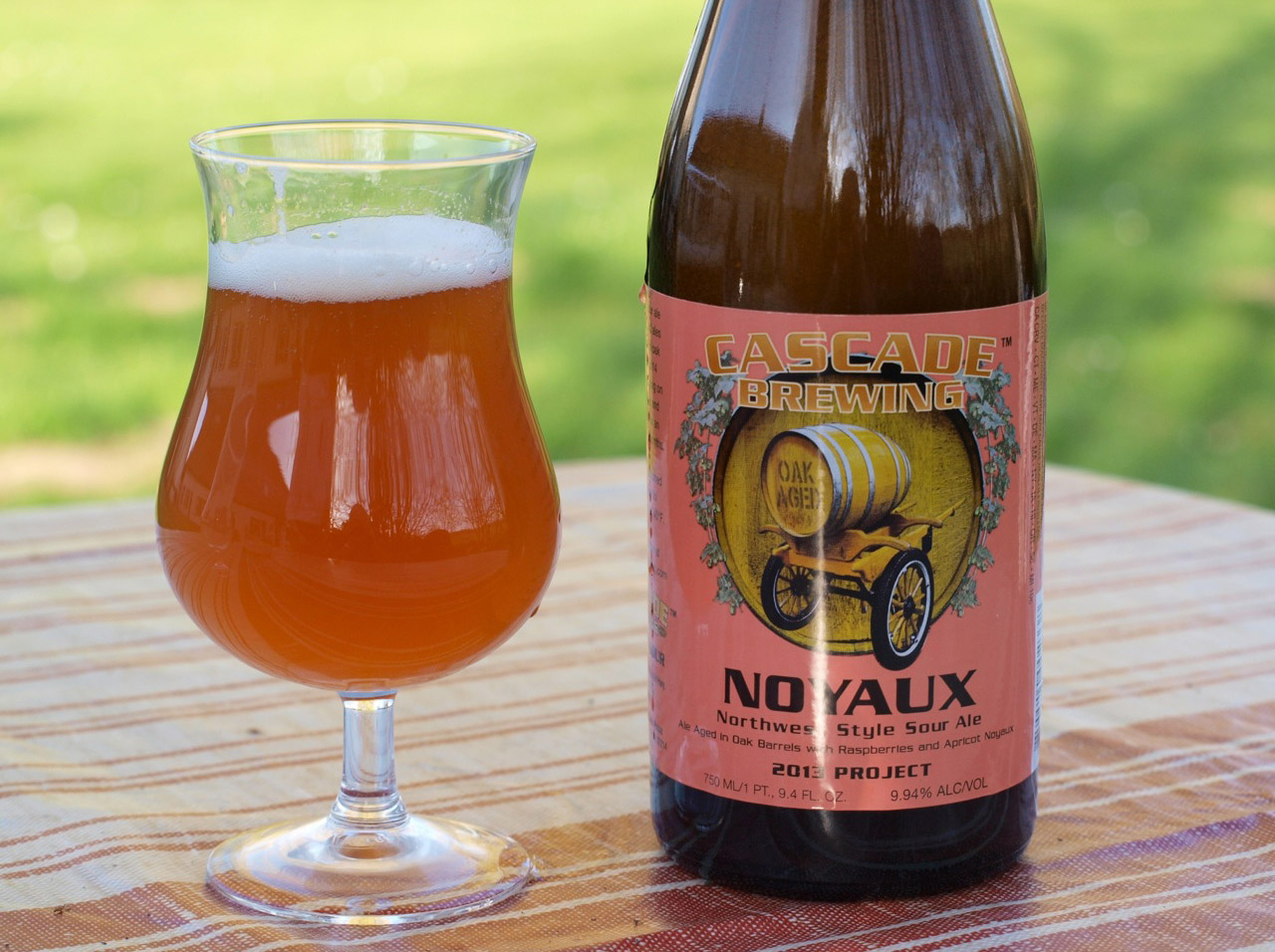 Wild and (Very) Sour
We rarely find a beer as bright-coloured as this Noyaux produced by Cascade Brewing Company (Portland, Oregon, USA), founded in 1994. This beer is quite simply orange, with a fuzzy white-coloured head (which dies away very quickly).
But this beer is very far from what its frank colour might presage. One would expect a soft drink, but what we find is a sharp, acidic taste… rather surprising. A taste which immediately recalls lambic or gueuze, with a lot of apricot, raspberry, and sweet barrel notes.
Without doubt, this 9.94%-ABV beer is almost exclusively aimed at lovers of sour styles. Many will disapprove; others will adore. This "American wild ale," aged in oak for 14 months, is full of character, redolent of aromas and flavours with hints of vinegar, and finishes juicy and dry.
A nice fruity profile, but (to me) a little too acerbic an admixture that left me with a strange feeling.