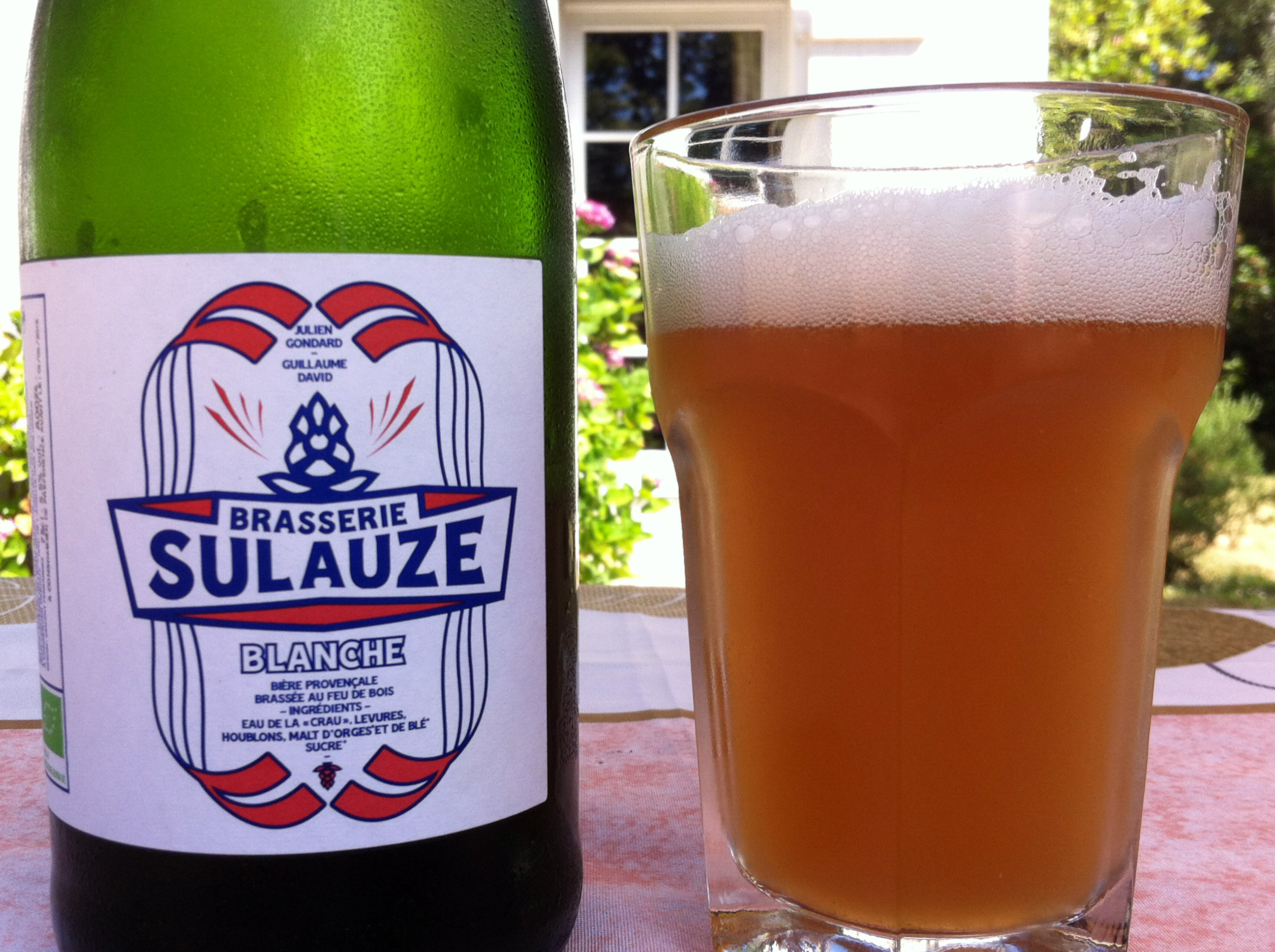 Organic White of Provence, by Sulauze
This virtually unknown wheat beer will soon assert itself as a must-try for summer. From the first mouthfuls, you know you opened the right bottle.
Effervescent, rather light in alcohol rate (5.5% ABV), this style of beer is perfectly at home under a sunshade. This style includes several types, sometimes very distant — what is there in common between a Dunkelweizen and a Belgian Witbier? —, but broadly speaking, wheat beer is a thirst quencher for warm weather.
This organic Blanche develops strong aromas of flowers, citrus fruit, melon and lychee (thanks to Citra hops), and grainy, honeyed flavors (thanks to Pilsen malt). More importantly, it's the quality of the brewing that seduced me: This beer is all about balance, with excellent intensity. (It should be noted that the liveliness of the Citra took priority over the wheat, the whole envisaged in a German way.)
With this Blanche, the Brasserie de Sulauze (Miramas, Provence, France), founded by Guillaume David and Julien Gondard, delivers a magnificent wheat beer, slightly more bitter than usual, very refreshing, well conceived and well executed.